FLUMETRALIN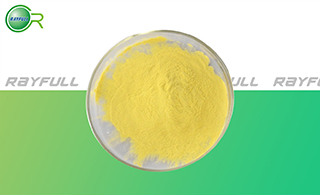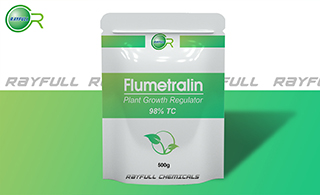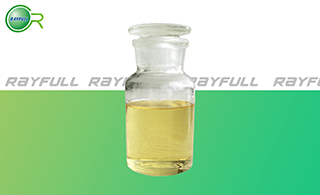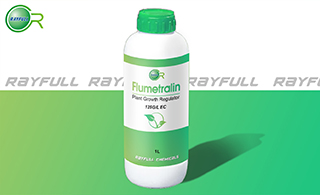 氟节胺
Introduction: Used to control axillary bud (sucker) growth after the floral portion of tobacco plants have been topped.
Common name: Flumetralin
Another name: Flumetraline, Prime+, Flumetalin, Premier, etc.
Chemical name: N-(2-chloro-6-fluorobenzyl)-N-ethyl-α,α,α-trifluoro-2,6-dinitro-p-toluidine
Empirical formula: C16H12ClF4N3O4
Structural formula: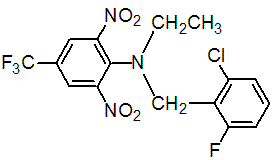 Mol. Weight: 421.73 g/mol
CAS No.: 62924-70-3
Specifications
Leading Flumetralin supplier
Flumetralin 125 g/L EC
Flumetralin 250 g/L EC
Flumetralin 98% TC
Packing:
BULK PACKING
Solid: 25kg/Bag, 25kg/Drum, 50kg/Drum etc.
Liquid: 200L/Drum, 20L/Drum, 10L/Drum ect.
SMALL PACKING
Solid: 1kg/Alu bag, 500g/Alu bag, 200g/Alu bag, 100g/Alu bag, 50g/Alu bag, 15g/Alu bag etc.
Liquid: 5L/Drum, 1L/Bottle, 500ml/Bottle, 250ml/Bottle, 100ml/Bottle, 50ml/Bottle etc.
Customerized packing label
Professional registration
HAZARDS IDENTIFICATION
Hazard statement(s)
H315: Causes skin irritation.
H317: May cause an allergic skin reaction.
H319: Causes serious eye irritation.
H410: Very toxic to aquatic life with long lasting effects.
Precautionary statement(s)
P261: Avoid breathing dust/fume/gas/mist/vapors/spray.
P264: Wash ... thoroughly after handling.
P272: Contaminated work clothing should not be allowed out of the workplace.
P273: Avoid release to the environment.
P280: Wear protective gloves/protective clothing/eye protection/face protection.
P302+P352: IF ON SKIN: wash with plenty of water.
P305+P351+P338: IF IN EYES: Rinse cautiously with water for several minutes. Remove contact lenses if present and easy to do - continue rinsing.
P321: Specific treatment (see ... on this label).
P332+P313: IF SKIN irritation occurs: Get medical advice/attention.
P333+P313: IF SKIN irritation or rash occurs: Get medical advice/attention.
P337+P313: IF eye irritation persists: Get medical advice/attention.
P362: Take off contaminated clothing.
P363: Wash contaminated clothing before reuse.
P391: Collect spillage.
P501: Dispose of contents/container to ...
Supplemental Hazard Statements: none
MAMMALIAN TOXICOLOGY
Acute toxicity: 1) Acute oral LD50 for rat: >5000 a.i.mg/kg. 2) Acute dermal LD50 for rat: >2000 a.i.mg/kg. 3) Inhalation LC50 (4 h) for rat: >2.41 a.i.mg/L. 4) Moderate skin irritant (rabbits). 5) Extreme eye irritant (rabbits). 6) Skin Sensitization: Sensitizing (guinea pigs).
NOEL: (2 y) for rats and mice is 300 ppm.
ADI: 0.015 mg/kg b.w./day [Rat, SF=100]
Classification:
Toxicity class WHO (a.i.): U (Unlikely to present an acute hazard)
EC Risk Classification: Xi - Irritant: R36/38, R43; N - Dangerous for the environment: R50, R53
ECOTOXICOLOGY
Effect on birds: low toxicity to birds, acute oral LD50 for Japanese quail is >2000 a.i.mg/kg. Effect on fish: high toxicity to fish, acute 96 hour LC50 for Bluegill sunfish is 0.023 a.i.mg/L. Effect on aquatic invertebrates: moderate toxicity to aquatic invertebrates, acute 48 hour EC50 for Daphnia magna is >0.160 a.i.mg/L. Effect on algae: moderate toxicity to algae, acute 72 hour EC50 for Pseudokirchneriella subcapitata is 0.85 a.i.mg/L. Effect on earthworms: moderate toxicity to earthworms, acute 14 day LC50 for Eisenia foetida is >500 a.i.mg/kg.
ENVIRONMENTAL FATE
Animals: Metabolic reactions include reduction of the nitro groups, acetylation of the amino groups and hydroxylation of the phenyl ring. Plants: Metabolism in tobacco is rapid and extensive; reduction or complete removal of substituents occurs. Soil/Environment: Strongly adsorbed and therefore immobile in soil; degradation is by photolysis. Stable to hydrolysis at pH 5, 7 and 9.
Usage: Plant growth regulator reported by M. Wilcox et al. (Proc. Plant Growth Regul. Working Group, 1977, 4, 194). Introduced by Ciba-Geigy AG (now Syngenta AG) and first marketed in 1983. Patents: BE 891327; GB 1531260. Manufacturers: Milenia; Syngenta; Zhejiang. Has local systemic effect, contact action, phytotoxic.
Application: Plant growth regulator, which has a local systemic effect. Control of sucker growth in tobacco, applied at 10-15 ml of 1-35% solution per plant. May cause some injury to immature plants.