Ivermectin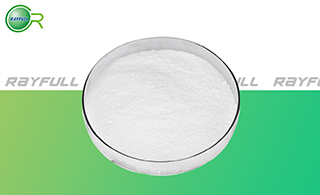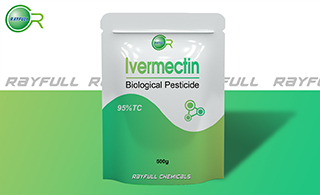 伊维菌素
Introduction: Ivermectin is a semisynthetic, anthelmintic agent for oral administration. Ivermectin is derived from the avermectins, a class of highly active broad-spectrum, anti-parasitic agents isolated from the fermentation products of Streptomyces avermitilis. Ivermectin is a mixture containing at least 90% 5-O demethyl-22,23-dihydroavermectin A1a and less than 10% 5-O-demethyl-25-de(1- methylpropyl)-22,23-dihydro-25-(1-methylethyl)avermectin A1a, generally referred to as 22,23-dihydroavermectin B1a and B1b, or H2B1a and H2B1b, respectively.
Common name: Ivermectin
Another name: Ivermectin B1a; Dihydroavermectin B1a; 22,23-Dihydroavermectin B1a; etc.
Chemical name: ivermectin (22,23-dihydroavermectin B1a + 22,23- dihydroavermectin B1b)
Empirical formula: C48H74O14 + C47H72O14
Structural formula: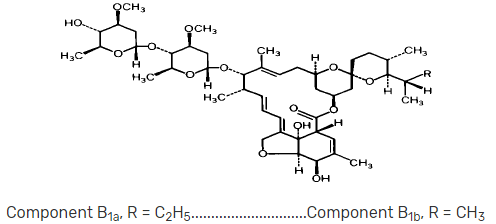 Mol. Weight: 875.10 / 861.07
CAS No.: 70288-86-7
Specifications
Leading Ivermectin supplier
Ivermectin 95% TC
Packing:
BULK PACKING
Powder: 25kg/Bag, 25kg/Drum, 50kg/Drum etc.
Liquid: 200L/Drum, 20L/Drum, 10L/Drum etc.
SMALL PACKING
Powder: 1kg/Alu bag, 500g/Alu bag, 200g/Alu bag, 100g/Alu bag, 50g/Alu bag, 15g/Alu bag etc.
Liquid: 5L/Drum, 1L/Bottle, 500ml/Bottle, 250ml/Bottle, 100ml/Bottle, 50ml/Bottle etc.
Customerized packing label
Ivermectin FAO standard
Professional registration
HAZARDS IDENTIFICATION
Hazard statement(s)
H300 (98.51%): Fatal if swallowed.
H311 (67.66%): Toxic in contact with skin.
H361 (27.36%): Suspected of damaging fertility or the unborn child.
H370 (17.91%): Causes damage to organs.
H372 (17.91%): Causes damage to organs through prolonged or repeated exposure.
H373 (23.88%): Causes damage to organs through prolonged or repeated exposure.
H400 (70.15%): Very toxic to aquatic life.
H410 (19.9%): Very toxic to aquatic life with long lasting effects.
Precautionary statement(s)
P201: Obtain special instructions before use.
P202: Do not handle until all safety precautions have been read and understood.
P260: Do not breathe dust/fume/gas/mist/vapors/spray.
P264: Wash ... thoroughly after handling.
P270: Do not eat, drink or smoke when using this product.
P273: Avoid release to the environment.
P280: Wear protective gloves/protective clothing/eye protection/face protection.
P281: Use personal protective equipment as required.
P301+P310: IF SWALLOWED: Immediately call a POISON CENTER/doctor/...
P308+P313: IF exposed or concerned: Get medical advice/attention.
P312: Call a POISON CENTER or doctor/... if you feel unwell.
P321: Specific treatment (see ... on this label).
P330: Rinse mouth.
P363: Wash contaminated clothing before reuse.
P391: Collect spillage.
P405: Store locked up.
P501: Dispose of contents/container to ...
Supplemental Hazard Statements: none.
MAMMALIAN TOXICOLOGY
Acute toxicity: 1) Acute oral LD50 for rats is 29.5 mg/kg. 2) Acute dermal LD50 for rats is 660 mg/kg. 3) Eye irritation: Non-irritating to eyes (rabbits).
Classification:
WHO Classification: None
EC Risk Classification: T - Toxic: R25
US EPA Classification (formulation): Not available
ECOTOXICOLOGY
Effect on fish: Acute LC50 (96 h) for Rainbow trout is 3.0 mg/l. Effects on aquatic invertebrates: Acute EC50 (48 h) for Daphnia magna is 0.000025 mg/l. Effects on earthworms: Acute 14 day LC50 is 315 mg/kg.
ENVIRONMENTAL FATE
Because of its low vapor pressure, ivermectin is not likely to be a volative chemical so it will not vaporize in the atmosphere to a significant extent. It has a water solubility of approximately 4 mg/liter (not very soluble) and moderate affinity for lipid systems. Soil sorption/desorption test, indicate that ivermectin binds strongly to elements in the soil, so it should not readily transfer to aquatic environments due to runoff of animal waste. The biodegradation of ivermectin in soil varies considerably and appears to be especially dependent on temperature. For example, loss of ivermectin residues from an Iowa clay loam soil ranges from 1 to 2 weeks in summer temperatures and up to 52 weeks in winter temperatures. Ivermectin appers to degrade into more polar compounds. Ivermectin is also vulnerable to photodegradation with an estimated half-life value of 12 h and 39 h if found near the surface of open, flat bodies of water under clear skies in summer and winter.
Usage: Ivermectin was introduced in mid 1980s, and introduced as an anthelmintic. It is an antiparasitic medication, traditionally used against worms (except tapeworms) but more recently found to be effective against many species of mites and lice.
Application: Mode of action Broad spectrum, Chloride channel activator. Induces flaccid paralysis in parasitic nematodes, in vitro. Ivermectin is widely used in cattle, sheep, horses, pigs, gastrointestinal nematodes, lung nematodes and parasitic arthropod, canine intestinal nematodes, ear mites, scabies mites, silk worm and microfilariae, gastrointestinal nematodes and external parasites and poultry. This product belong to the broad-spectrum drug resistant parasites.