CHLORFENVINPHOS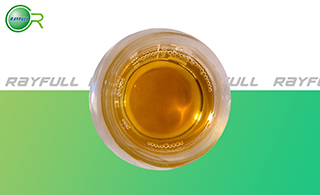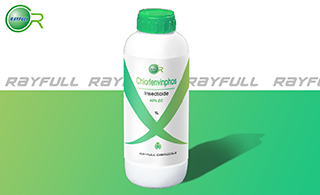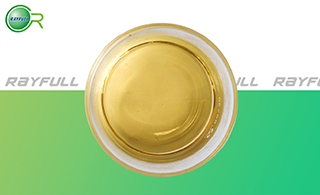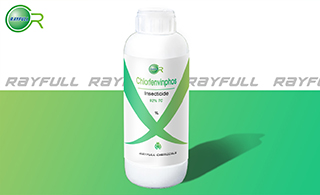 毒虫畏
Introduction: Chlorfenvinphos is a soil applied insecticide used to control ticks, livestock flies, mites, root flies, rootworms, colorado beetle, leafhoppers in potatoes, rice, vegetables including brassicas, swedes, turnips, carrots, onions, citrus, sugarcane, sweetcorn.
Common name: Chlorfenvinphos
Another name: Clofenvinfos, Chlorfenvinfos, Chlorphenvinfos, Chlofenvinphos, Chlofenvinfos, Vinylphate, Apachlor, Birlane, Dermaton, Enolofos, Haptarax, Haptasol, Dermaton, Sapercon, Steladone, Supona.
Chemical name: (EZ)-2-chloro-1-(2,4-dichlorophenyl)vinyl diethyl phosphate
Empirical formula: C12H14Cl3O4P
Structural formula: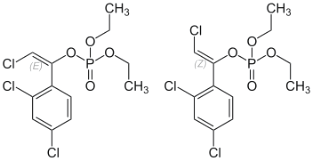 Mol. Weight: 359.6 g/mol
CAS No.: 470-90-6
Specifications
Leading Chlorfenvinphos supplier
Chlorfenvinphos 300 g/L EC
Chlorfenvinphos 480 g/L EC
Chlorfenvinphos 90% TC
Chlorfenvinphos 92% TC
Packing:
BULK PACKING
Liquid: 200L/Drum, 20L/Drum, 10L/Drum ect.
SMALL PACKING
Liquid: 5L/Drum, 1L/Bottle, 500ml/Bottle, 250ml/Bottle, 100ml/Bottle, 50ml/Bottle etc.
Customerized packing label
Chlorfenvinphos FAO standard
Professional registration
HAZARDS IDENTIFICATION
Hazard statement(s)
H300+H330 (23.96%): Fatal if swallowed or if inhaled.
H300 (100%): Fatal if swallowed.
H311 (95.83%): Toxic in contact with skin.
H330 (28.12%): Fatal if inhaled.
H400 (100%): Very toxic to aquatic life.
H410 (100%): Very toxic to aquatic life with long lasting effects.
Precautionary statement(s)
P260: Do not breathe dust/fume/gas/mist/vapors/spray.
P264: Wash ... thoroughly after handling.
P270: Do not eat, drink or smoke when using this product.
P271: Use only outdoors or in a well-ventilated area.
P273: Avoid release to the environment.
P280: Wear protective gloves/protective clothing/eye protection/face protection.
P284: [In case of inadequate ventilation] Wear respiratory protection.
P301+P310: IF SWALLOWED: Immediately call a POISON CENTER/doctor/...
P302+P352: IF ON SKIN: wash with plenty of water.
P304+P340: IF INHALED: Remove person to fresh air and keep comfortable for breathing.
P310: Immediately call a POISON CENTER or doctor/physician.
P312: Call a POISON CENTER or doctor/... if you feel unwell.
P320: Specific treatment is urgent (see ... on this label).
P321: Specific treatment (see ... on this label).
P322: Specific measures (see ...on this label).
P330: Rinse mouth.
P361: Take off immediately all contaminated clothing.
P363: Wash contaminated clothing before reuse.
P391: Collect spillage.
P403+P233: Store in a well-ventilated place. Keep container tightly closed.
P405: Store locked up.
P501: Dispose of contents/container to ...
Supplemental Hazard Statements: none
MAMMALIAN TOXICOLOGY
Acute toxicity: 1) Acute oral LD50 for rat: 12 a.i.mg/kg. 2) Acute dermal LD50 for rat: 31 a.i.mg/kg. 3) Inhalation LC50(4 h) for rat: 0.05 a.i. mg/L. 4) Non- irritating to skin (rabbits). 5) Severely- irritating to eyes (rabbits). 6) Not a skin sensitiser (guinea pigs). Exposure to Chlorfenvinphos causes the classic anticholinesterase symptoms-inhibition of acetylcholinesterase activity results in accumulation of acetylcholine at muscarinic and nicotinic receptors leading to peripheral and central nervous system effects. These effects usually appear within a few minutes to a few hours after exposure depending on the extent of exposure. No studies were located regarding the following health effects in humans or animals after acute-, intermediate-, or chronic-duration inhalation exposure to Chlorfenvinphos: Reproductive Effects, Developmental Effects, Genotoxic Effects, Cancer. There is no data to hand indicating any particular target organs.
ADI: 0.0005 mg/kg b.w.[1994]
Classification:
Toxicity class WHO (a.i.): Ib (Highly hazardous)
US EPA Classification (formulation): I (Danger - Highly toxic)
EC Risk Classification: T+ - Very toxic: R28; T - Toxic: R24; N - Dangerous for the environment: R50, R53
ECOTOXICOLOGY
Effect on birds: high toxicity to birds, acute oral LD50 for Colinus virginianus is 80 a.i.mg/kg. Effect on fish: moderate toxicity to fish, acute 96 hour LC50 for Salmonidae is 1.1 a.i.mg/L. Effect on aquatic invertebrates: high toxicity to aquatic invertebrates, acute 48 hour EC50 for Daphnia magna is 0.00025 a.i.mg/L. Effect on algae: moderate toxicity to algae, acute 72 hour EC50 for Scenedemus subspicatus is 1.36 a.i.mg/L. Effect on honeybees: high toxicity to honeybees, Oral acute 48 hour LD50 is 0.55 a.i.μg/bee. Effect on earthworms: moderate toxicity to earthworms, acute 14 day LC50 is 130 a.i.mg/kg.
ENVIRONMENTAL FATE
Chlorofenvinphos was used as an insecticide, acaricide, and parasiticide resulted in its direct release to the environment. If released to air, a vapor pressure of 7.5×10-6 mm Hg at 25 deg C indicates chlorofenvinphos will exist in both the vapor and particulate phases in the ambient atmosphere. Vapor-phase chlorofenvinphos will be degraded in the atmosphere by reaction with photochemically-produced hydroxyl radicals and ozone; the half-lives for these reactions in air are estimated to be 7 and 92 hours, respectively. Particulate-phase chlorofenvinphos will be removed from the atmosphere by wet and dry deposition. Based on persistence studies in river water, chlorofenvinphos may have the potential for direct or indirect photolysis in the environment. If released to soil, chlorofenvinphos is expected to have moderate mobility based upon a Koc of 295. Volatilization from moist soil surfaces is not expected to be an important fate process based upon an estimated Henry's Law constant of 2.9×10-8 atm-cu m/mole. The persistence half-lives for chlorofenvinphos ranged from about 14 days to >150 days in soil. The initial half-live of chlorofenvinphos in soils varied from 2 wks to more than 23 wks depending on the soil type, the formulation, and the dosage level. If released into water, chlorofenvinphos is expected to adsorb to suspended solids and sediment based upon its Koc. The persistence half-life of chlorofenvinphos in river water limited to only chemical and biodegradation was 51.2 days; whereas samples in which chlorofenvinphos disappeared by volatilization, adsorption as well as chemical and biological degradation, had a half-life of 13.2 days. Volatilization from water surfaces is not expected to be an important fate process based upon this compound's estimated Henry's Law constant. An estimated BCF of 28 suggests bioconcentration in aquatic organisms is low. Chlorofenvinphos hydrolyzes slowly in neutral, acidic and slightly alkaline solution. Hydrolysis half-lives for chlorofenvinphos were >700 hrs at pH 1.1 and >400 hrs at pH 9.1 (at 38 deg C). Occupational exposure to chlorofenvinphos may occur through inhalation and dermal contact with this compound at workplaces where chlorofenvinphos is produced or used. Occupational exposure to chlorofenvinphos was reported to occur in workers in CA who handle flea control products. Monitoring data indicate that the general population was infrequently exposed to chlorofenvinphos via ingestion of food containing chlorofenvinphos residues.
Usage: Dermaton is developed by Shell International Chemical Company Ltol. It was introduced in the United States in 1963 and was used as an insecticide and acaricide for controlling fleas and ticks on domestic pets and other animals. Between 1963 and 1970, additional uses were registered, including the use as fly spray, surface spray and larvicide. Because of these effects, chlorfenvinphos was often used on farms to control adult flies in dairy barns, milk rooms, poultry houses and yards and other animal buildings. Furthermore, it was used to control larval flies in manure storage pits and piles and other refuse accumulation areas around dairies and feedlots. In the early 1980s, chlorfenvinphos was registered for additional uses in a dust formulation for use in dog kennels and in dog collars for the control of fleas and ticks.
Application: Used to control insect pests on livestock,controls ticks and kills lice. control household pests such as flies, fleas, and mites.It also can be used as preharvest insecticide for various rootflies in root-vegetables and soil insecticide for root maggots, rootworms, cutworms; foliage insecticide for potato beetle, citrus scale, rice stem borers, cotton whitefly; seed dressing for wheat bulb fly.