Bacillus thuringiensis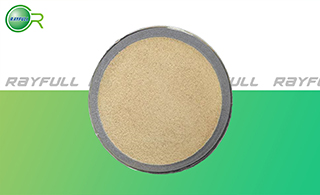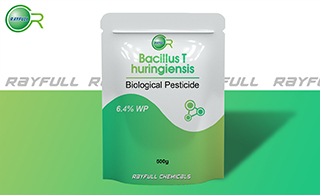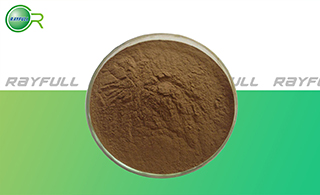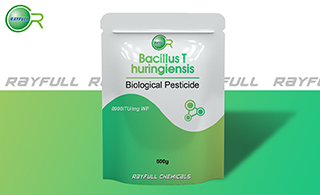 苏云金杆菌
Introduction: Bacillus thuringiensis (B.t.) is a naturally-occurring soil bacterium that produces poisons which cause disease in insects. A number of insecticides are based on these toxins. B.t. is considered ideal for pest management because of its specificity to pests and because of its lack of toxicity to humans or the natural enemies of many crop pests. There are different strains of B.t., each with specific toxicity to particular types of insects: B.t. aizawai (B.t.a.) is used against wax moth larvae in honeycombs; B.t. israelensis (B.t.i.) is effective against mosquitoes, blackflies and some midges; B.t. kurstaki (B.t.k.) controls various types of lepidopterous insects, including the gypsy moth and cabbage looper. A new strain, B.t. san diego, has been found to be effective against certain beetle species and the boll weevil. In order to be effective, B.t. must be eaten by insects in the immature, feeding stage of development referred to as larvae. It is ineffective against adult insects. Monitoring the target insect population before application insures that insects are in the vulnerable larval stage. More than 150 insects, mostly lepidopterous larvae, are known to be susceptible in some way to B.t.
Common name: Bacillus thuringiensis
Another name: 6-(bromomethyl)quinoline hydrobromide; 6-(BROMOMETHYL)- QUINOLINE HYDROBROMIDE; Quinoline,6-(bromomethyl)-, hydrobromide (1:1); ACMC-20m5y3; CTK4A1682; etc.
Chemical name: 6-(bromomethyl)quinoline;hydrobromide
Empirical formula: C22H32N5O16P
Structural formula: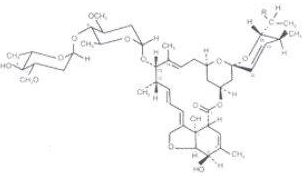 Mol. Weight: 625.9 g/mol
CAS No.: 68038-71-1
Specifications
Leading Bacillus thuringiensis supplier
Bacillus thuringiensis 20000 IU/mg WP
Bacillus thuringiensis 30000 IU/mg WP
Bacillus thuringiensis 6.4% WP
Bacillus thuringiensis 8000 IU/mg WP
Packing:
BULK PACKING
Powder: 25kg/Bag, 25kg/Drum, 50kg/Drum etc.
Liquid: 200L/Drum, 20L/Drum, 10L/Drum etc.
SMALL PACKING
Powder: 1kg/Alu bag, 500g/Alu bag, 200g/Alu bag, 100g/Alu bag, 50g/Alu bag, 15g/Alu bag etc.
Liquid: 5L/Drum, 1L/Bottle, 500ml/Bottle, 250ml/Bottle, 100ml/Bottle, 50ml/Bottle etc.
Customerized packing label
Bacillus thuringiensis FAO standard
Professional registration
HAZARDS IDENTIFICATION
Hazard statement(s)
H317 (100%): May cause an allergic skin reaction.
H319 (66.67%): Causes serious eye irritation.
H334 (66.67%): May cause allergy or asthma symptoms or breathing difficulties if inhaled.
H335 (66.67%): May cause respiratory irritation.
Precautionary statement(s)
P261: Avoid breathing dust/fume/gas/mist/vapors/spray.
P264: Wash ... thoroughly after handling.
P271: Use only outdoors or in a well-ventilated area.
P272: Contaminated work clothing should not be allowed out of the workplace.
P280: Wear protective gloves/protective clothing/eye protection/face protection.
P285: In case of inadequate ventilation wear respiratory protection.
P302+P352: IF ON SKIN: wash with plenty of water.
P304+P340: IF INHALED: Remove person to fresh air and keep comfortable for breathing.
P305+P351+P338: IF IN EYES: Rinse cautiously with water for several minutes. Remove contact lenses if present and easy to do - continue rinsing.
P312: Call a POISON CENTER or doctor/... if you feel unwell.
P321: Specific treatment (see ... on this label).
P333+P313: IF SKIN irritation or rash occurs: Get medical advice/attention.
P337+P313: IF eye irritation persists: Get medical advice/attention.
P363: Wash contaminated clothing before reuse.
P405: Store locked up.
P501: Dispose of contents/container to ...
Supplemental Hazard Statements: none.
MAMMALIAN TOXICOLOGY
Acute toxicity: 1) Acute oral LD50 for rats is >5050 mg/kg. 2) Acute dermal LD50 for rats is >5000 mg/kg. 3) Acute inhalation toxicity LC50 (4 h) for rats is >5.4 mg/L. 4) Skin irritation: Non-irritating to skin (rabbits). 5) Eye irritation: Non-irritating to eyes (rabbits). 6) Skin sensitization for guinea pig: Non-sensitizing.
Classification:
WHO Classification: III (Slightly hazardous)
EC Risk Classification: Not available
US EPA Classification (formulation): III (Caution - Slightly toxic)
ECOTOXICOLOGY
Effects on birds: Acute oral LC50 for Bobwhite quail is more than 3077 a.i. mg/kg. Effects on fish: Acute 96 h LC50 for Rainbow trout is 370 a.i.mg/L. Effects on Daphnia magna: Acute 48 h EC50 for Daphnia magna is 25 a.i. mg/L. Effects on bees: The acute oral 48 h LD50 is >100 a.i.μg/bee
ENVIRONMENTAL FATE
Soil/Environment In clay loam of low nutrient status (pH 7.3, pF2, 25 ºC), insecticidal activity declined rapidly in 20 d due to deterioration of the crystals; at pF3, it declined slowly for 500 d; at higher nutrient status, there was a brief 10-fold increase of inoculum applied to soil. As a natural part of the ecosystem, it decays to complex and non-toxic organic compounds.
Usage: Bacillus thuringiensis Berliner subsp. kurstaki is a specific strain of the bacterial insecticide Bt selected for its control of Lepidopteran larvae and other vegetable and woodland pests.
Application: Mode of action Insecticide with stomach action. Following ingestion, the crystals of endotoxin are solubilised; the epithelial cells of the gut are damaged, insects stop feeding and eventually starve to death. B. thuringiensis subsp. kurstaki cultures produce spores and CryI and CryII or CryIII protein crystals. Death occurs in 1-4 days. Products made from this isolate generally have field activity of less than 7 days. Uses Used for control of lepidopterous larvae in agriculture, horticulture and forestry. Ecogen strain EG2424 is used for the control of Colorado potato beetle, Leptinotarsa decemlineata.