PHOXIM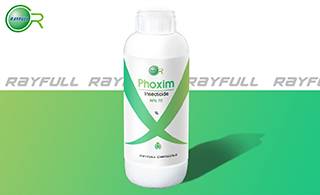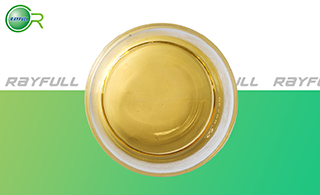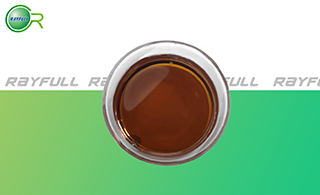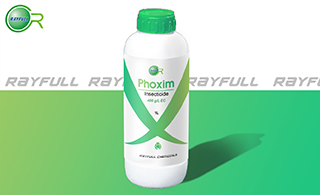 辛硫磷
Introduction: Phoxim is an insecticide and acaricide used to control stored-product pests such as ants and some soil insects, also used to control locusts, lepidopterous larvae, caterpillars in potatoes, cotton, maize and sugarbeet. Phoxim also be used as a disinfectant.
Common name: Phoxim
Another name: Baythion, Valexon, Phoxime, Valexone, Volaton.
Chemical name: O,O-diethyl α-cyanobenzylideneaminooxyphosphonothioate
Empirical formula: C12H15N2O3PS
Structural formula:

Mol. Weight: 298.18 g/mol
CAS No.: 14816-18-3
Specifications
Leading Phoxim supplier
Phoxim 200 g/L EC
Phoxim 250 g/L EC
Phoxim 400 g/L EC
Phoxim 90% TC
Phoxim 92% TC
Packing:
BULK PACKING
Powder: 25kg/Bag, 25kg/Drum, 50kg/Drum etc.
Liquid: 200L/Drum, 20L/Drum, 10L/Drum ect.
SMALL PACKING
Powder: 1kg/Alu bag, 500g/Alu bag, 200g/Alu bag, 100g/Alu bag, 50g/Alu bag, 15g/Alu bag etc.
Liquid: 5L/Drum, 1L/Bottle, 500ml/Bottle, 250ml/Bottle, 100ml/Bottle, 50ml/Bottle etc.
Customerized packing label
Phoxim FAO standard
Professional registration
HAZARDS IDENTIFICATION
Hazard statement(s)
H302: Harmful if swallowed.
H317: May cause an allergic skin reaction.
H361f: Suspected of damaging fertility.
H410: Very toxic to aquatic life with long lasting effects.
Precautionary statement(s)
P201: Obtain special instructions before use.
P202: Do not handle until all safety precautions have been read and understood.
P261: Avoid breathing dust/fume/gas/mist/vapors/spray.
P264: Wash ... thoroughly after handling.
P270: Do not eat, drink or smoke when using this product.
P272: Contaminated work clothing should not be allowed out of the workplace.
P273: Avoid release to the environment.
P280: Wear protective gloves/protective clothing/eye protection/face protection.
P281: Use personal protective equipment as required.
P301+P312: IF SWALLOWED: call a POISON CENTER/doctor/... IF you feel unwell.
P302+P352: IF ON SKIN: wash with plenty of water.
P308+P313: IF exposed or concerned: Get medical advice/attention.
P321: Specific treatment (see ... on this label).
P330: Rinse mouth.
P333+P313: IF SKIN irritation or rash occurs: Get medical advice/attention.
P363: Wash contaminated clothing before reuse.
P391: Collect spillage.
P405: Store locked up.
P501: Dispose of contents/container to ...
Supplemental Hazard Statements: none
MAMMALIAN TOXICOLOGY
Acute toxicity: 1) Acute oral LD50 for rat: >2000 a.i.mg/kg. 2) Acute dermal LD50 for rat: >5000 a.i.mg/kg. 3) Inhalation LC50 (4 h) for rat: 4.0 a.i. mg/L. 4) Non- irritating to skin (rabbits). 5) Non- irritating to eyes (rabbits). 6) This product is not considered to be a carcinogen by IARC, ACGIH, NTP, or OSHA. Suspected human reproductive toxicant. No data available to indicate product or any components present at greater than 0.1% are mutagenic or genotoxic.
ADI: 0.001 mg/kg b.w. [1984]
Classification:
Toxicity class WHO (a.i.): II (Moderately hazardous)
US EPA Classification (formulation): III(Caution - Slightly toxic)
EC Risk Classification: Xn - Harmful: R22; N - Dangerous for the environment: R50, R53
ECOTOXICOLOGY
Effect on fish: moderate toxicity to fish, acute 96 hour LC50 for sunfish is 0.22 a.i.mg/L. Effect on aquatic invertebrates: high toxicity to aquatic invertebrates, acute 48 hour EC50 for Daphnia magna is 0.00081 a.i.mg/L. Effect on earthworms: moderate toxicity to earthworms, acute 14 day LC50 for Eisenia foetida is >40.4 a.i.mg/kg.
ENVIRONMENTAL FATE
The half-life of phoxim in soil was determined in laboratory and field experiments. After application of a 5 percent granular formulation to bare field soils at a rate of 100 kg/ha, half-lives of about two weeks were determined. In laboratory experiments, addition of 3 mg/kg of phoxim to soil resulted in half-lives of 1 to 11 days.
Usage: Phoxim is an organophosphate insecticide that is produced by the Bayer corporation. It is an analogous dimethyl ester and an organothiophosphate acaricide.
Application: Non-systemic insecticide with contact and stomach action, and repellent properties. Gives rapid knockdown and long residual activity. Control of a wide spectrum of insect pests, e.g. aphids, Colorado beetles, thrips, Lepidoptera larvae, Coleoptera larvae and adults, etc., in cereals, hops, ornamentals, potatoes, vegetables, cotton, and other crops. Phoxim 250 g/L EC provides good control of insect-borne plant viruses, at 2-5 g/ha. Also used for control of insect pests in public health.