TRICHLORFON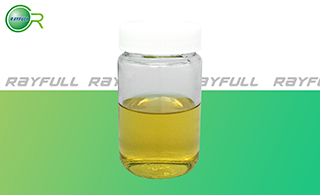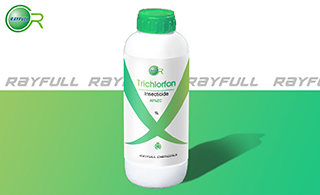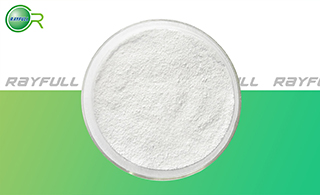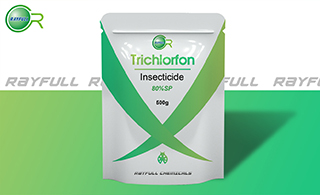 敌百虫
Introduction: Trichlorfon is an insecticide and acaricide used to control a variety of insects including cockroaches, silverfish, fleas, flies, ticks, grapevine moth, banana spotting bug, passion vine bug, fruit flies, cabbage white butterfly, army worms, leaf miners in fruit including apples, pears, plums, cherries, avodado, grapes, passionfruit, blueberries, peppers, chillies, tomatoes, brassicas, tomatoes, linseed, lucerne, cereals, soybean, rice.
Common name: Trichlorfon
Another name: Chlorophos, Phosphonic acid, Agroforotox, Anthon, Chlorofos, Chloroftalm, Chlorophos, Chlorophthalm, Chloroxyphos, Combot, Dipterax, Dipterex, Dipterex 50, Diptevur, Ditrifon, Dylox, Dyrex, Dyvon, DEP, DEP (Pesticide), DETF, ENT 19,763, Flibol E, Fliegenteller, Forotox, Foschlor, Foschlor R, Foschlor R 50, Hypodermacid, Loisol, Masoten, Mazoten, Methyl Chlorophos, Metifonate, Metriphonate, Neguron, Neguvon.
Chemical name: dimethyl (RS)-2,2,2-trichloro-1-hydroxyethylphosphonate
Empirical formula: C4H8Cl3O4P
Structural formula: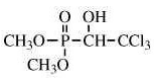 Mol. Weight: 257.4 g/mol
CAS No.: 52-68-6
Specifications
Leading Trichlorfon supplier
Trichlorfon 300 g/L EC
Trichlorfon 400 g/L EC
Trichlorfon 80% SP
Trichlorfon 97% TC
Packing:
BULK PACKING
Powder: 25kg/Bag, 25kg/Drum, 50kg/Drum etc.
Liquid: 200L/Drum, 20L/Drum, 10L/Drum ect.
SMALL PACKING
Powder: 1kg/Alu bag, 500g/Alu bag, 200g/Alu bag, 100g/Alu bag, 50g/Alu bag, 15g/Alu bag etc.
Liquid: 5L/Drum, 1L/Bottle, 500ml/Bottle, 250ml/Bottle, 100ml/Bottle, 50ml/Bottle etc.
Customerized Packing label
Trichlorfon FAO standard
Professional registration
HAZARDS IDENTIFICATION
Hazard statement(s)
H302: Harmful if swallowed.
H317: May cause an allergic skin reaction.
H400: Very toxic to aquatic life.
H410: Very toxic to aquatic life with long lasting effects.
Precautionary statement(s)
P261: Avoid breathing dust/fume/gas/mist/vapors/spray.
P264: Wash ... thoroughly after handling.
P270: Do not eat, drink or smoke when using this product.
P272: Contaminated work clothing should not be allowed out of the workplace.
P273: Avoid release to the environment.
P280: Wear protective gloves/protective clothing/eye protection/face protection.
P301+P312: IF SWALLOWED: call a POISON CENTER/doctor/... IF you feel unwell.
P302+P352: IF ON SKIN: wash with plenty of water.
P321: Specific treatment (see ... on this label).
P330: Rinse mouth.
P333+P313: IF SKIN irritation or rash occurs: Get medical advice/attention.
P363: Wash contaminated clothing before reuse.
P391: Collect spillage.
P501: Dispose of contents/container to ...
Supplemental Hazard Statements: none
MAMMALIAN TOXICOLOGY
Acute toxicity: 1) Acute oral LD50 for rat: 212 a.i.mg/kg. 2) Acute dermal LD50 for rat: >5000 a.i.mg/kg. 3) Inhalation LC50 (4 h) for rat: >0.53 a.i. mg/L. 4) Mildly- irritating to skin (rabbits). 5) Mildly-irritating to eyes (rabbits). 6) Mild skin sensitization can be expected(guinea pigs). The evidence suggests that reproductive effects occur only at high doses and are unlikely in humans at expected exposure levels. Studies indicate that trichlorfon, or its degradation products, can be mutagenic in bacterial and mammalian cells. No evidence of carcinogenicity was observed when trichlorfon was administered orally, intraperitoneally, or dermally to mice. Trichlorfon primarily affects the nervous system through inhibition of cholinesterase, and enzyme required for proper nerve functioning.
ADI: 0.002 mg/kg b.w. [2003, 2006]
Classification:
Toxicity class WHO (a.i.): II (Moderately hazardous)
US EPA Classification (formulation): II (Warning - Moderately toxic)
EC Risk Classification: Xn - Harmful: R22, R43; N - Dangerous for the environment: R50, R53
ECOTOXICOLOGY
Effect on birds: high toxicity to birds, acute oral LD50 for Colinus virginianus >36.8 a.i.mg/kg. Effect on fish: moderate toxicity to fish, acute 96 hour LC50 for Rainbow trout is 0.7 a.i.mg/L. Effect on aquatic invertebrates: high toxicity to aquatic invertebrates, acute 48 hour EC50 for Daphnia magna is 0.00096 a.i.mg/L. Effect on algae: moderate toxicity to algae, acute 72 hour EC50 for Scenedemus subspicatus is 10 a.i.mg/L. Effect on honeybees: high toxicity to honeybees, oral acute 48 hour LD50 >0.4 a.i.μg/bee.
ENVIRONMENTAL FATE
Trichlorfon's production and use as an anthelmintic medicine and insecticide may result in its release to the environment through various waste streams; it's use as an insecticide will result in its direct release to the environment. If released to air, a vapor pressure of 7.80×10-6 mm Hg at 20 deg C indicates trichlorfon will exist in both the vapor and particulate phases in the atmosphere. Vapor-phase trichlorfon will be degraded in the atmosphere by reaction with photochemically-produced hydroxyl radicals; the half-life for this reaction in air is estimated to be 5.2 days. Particulate-phase trichlorfon will be removed from the atmosphere by wet or dry deposition. Photolysis of trichlorfon is slow. Under UV irradiation, trichlorfon in aqueous solution underwent photochemical conversion to dichlorvos. If released to soil, trichlorfon is expected to have very high to high mobility based upon Koc values ranging from 6 to 79. Volatilization from moist soil surfaces is not expected to be an important fate process based upon an estimated Henry's Law constant of 1.7×10 -11atm-cu m/mole. Trichlorfon is not expected to volatilize from dry soil surfaces based upon its vapor pressure. Persistence of trichlorfon in soils has been reported as 2 weeks or less and is degraded by ammonifying microorganisms. Another study stated that trichlorfon degrades rapidly in aerobic soils with reported half-lives of approximately 1-27 days under non-sterile conditions. If released into water, trichlorfon is not expected to adsorb to suspended solids and sediment based upon the Koc. Complete biodegradation of trichlorfon in river water occurred within 5 days at 10 mg/L, 13 days at 20 mg/L, and 20 days at 30 mg/L. In screening studies carried out at 20 deg C using activated sludge inoculum, the aerobic biodegradation rate of trichlorfon was determined to be 0.28/day with a half-life of 2.5 days. Volatilization from water surfaces is not expected to be an important fate process based upon this compound's estimated Henry's Law constant. An estimated BCF of 3.2 suggests the potential for bioconcentration in aquatic organisms is low. Trichlorfon is subject to hydrolysis and decomposition proceeds more rapidly with heating, and above pH 6. Hydrolysis half-lives (22 deg C) of trichlorfon were reported as 510 days (pH 4), 46 hours (pH 7), and <30 minutes (pH 9). Occupational exposure to trichlorfon may occur through inhalation and dermal contact with this compound at workplaces where trichlorfon is produced or used. Monitoring data indicate that the general population may be exposed to trichlorfon via ingestion of food and dermal contact with this compound and other products containing trichlorfon.
Usage: Trichlorfon was Synthesized by W. Lorenz, and promoted application by Bayer AG. Trichlorfon(USAN) is an irreversible organophosphate acetylcholinesterase inhibitor. It is a prodrug which is activated non-enzymatically into 2,2-dichlorovinyl dimethyl phosphate (DDVP). Trichlorfon is used on golf course turf, home lawns, non-food contact areas of food and meat processing plants, ornamental shrubs and plants, and ornamental and bait fish ponds to control insects such as lepidopteran larvae (caterpillars), white grubs, mole crickets, cattle lice, sod webworms, leaf miners, stink bugs, flies, ants, cockroaches, earwigs, crickets, diving beetle, water scavenger beetle, water boatman backswimmer, water scorpions, giant water bugs and pillbugs. Trichlorfon is also used overseas on cattle as a pour-on treatment.
Application: Non-systemic insecticide with contact and stomach action. Insecticidal control in agriculture, horticulture, forestry, food storage, gardening, households, and animal husbandry. In particular, control of Diptera, Lepidoptera, Hymenoptera, Hemiptera, and Coleoptera on many crops. For agricultural uses, applied at 300-1200 g/ha. Also used to control household pests such as flies, cockroaches, fleas, bed bugs, silverfish, ants, etc.; as a fly bait in farm buildings and animal houses; and for control of ectoparasites on domestic animals.