LAMBDA-CYHALOTHRIN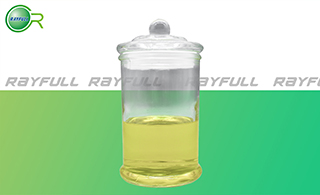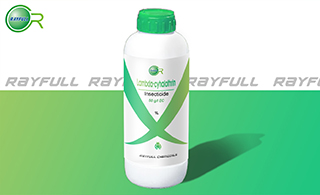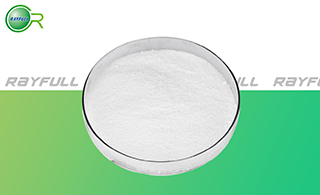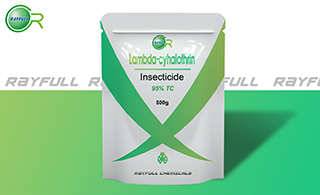 高效氯氟氰菊酯
Introduction: Lambda-cyhalothrin is a quick-acting insecticide used to control a wide spectrum of agricultural crop and public health pests including aphids, thrips, colorado beetles, caterpillars, mosquitoes, ticks, flies in cotton, cereals, potatoes, hops and vegetables.
Common name: Lambda-cyhalothrin
Another name: Charge, Demand CS, Excaliber, Grenade, Hallmark, Icon, Karate, Matador, OMS 0321, PP321, Saber, Samurai, and Sentinel
Chemical name: (R)-a-cyano-3-phenoxybenzyl (1S)-cis-3-[(Z)-2-chloro-3,3,3- trifluoropropenyl]-2,2-dimethylcyclopropanecarboxylate and (S)-a-cyano-3- phenoxybenzyl (1R)-cis-3-[(Z)-2-chloro-3,3,3-trifluoropropenyl] -2,2-dimethylcyclopropanecarboxylate
Empirical formula: C23H19ClF3NO3
Structural formula: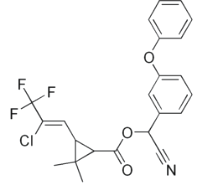 Mol. Weight: 449.85 g/mol
CAS No.: 91465-08-6
Specifications
Leading Lambda-cyhalothrin supplier
Lambda-cyhalothrin 25 g/L EC
Lambda-cyhalothrin 50 g/L EC
Lambda-cyhalothrin 50 g/L SC
Lambda-cyhalothrin 5% WP
Lambda-cyhalothrin 10% WP
Lambda-cyhalothrin 95% TC
Lambda-cyhalothrin 97% TC
Packing:
BULK PACKING
Powder: 25kg/Bag, 25kg/Drum, 50kg/Drum etc.
Liquid: 200L/Drum, 20L/Drum, 10L/Drum ect.
SMALL PACKING
Powder: 1kg/Alu bag, 500g/Alu bag, 200g/Alu bag, 100g/Alu bag, 50g/Alu bag, 15g/Alu bag etc.
Liquid: 5L/Drum, 1L/Bottle, 500ml/Bottle, 250ml/Bottle, 100ml/Bottle, 50ml/Bottle etc.
Customerized packing label
Lambda-cyhalothrin FAO standard
Professional registration
HAZARDS IDENTIFICATION
Hazard statement(s)
H301: Toxic if swallowed.
H312: Harmful in contact with skin.
H330: Fatal if inhaled.
H400: Very toxic to aquatic life.
H410: Very toxic to aquatic life with long lasting effects.
Precautionary statement(s)
P260: Do not breathe dust/fume/gas/mist/vapors/spray.
P264: Wash ... thoroughly after handling.
P270: Do not eat, drink or smoke when using this product.
P271: Use only outdoors or in a well-ventilated area.
P273: Avoid release to the environment.
P280: Wear protective gloves/protective clothing/eye protection/face protection.
P284: [In case of inadequate ventilation] Wear respiratory protection.
P301+P310: IF SWALLOWED: Immediately call a POISON CENTER/doctor/...
P302+P352: IF ON SKIN: wash with plenty of water.
P304+P340: IF INHALED: Remove person to fresh air and keep comfortable for breathing.
P310: Immediately call a POISON CENTER or doctor/physician.
P312: Call a POISON CENTER or doctor/... if you feel unwell.
P320: Specific treatment is urgent (see ... on this label).
P321: Specific treatment (see ... on this label).
P322: Specific measures (see ...on this label).
P330: Rinse mouth.
P363: Wash contaminated clothing before reuse.
P391: Collect spillage.
P403+P233: Store in a well-ventilated place. Keep container tightly closed.
P405: Store locked up.
P501: Dispose of contents/container to ...
Supplemental Hazard Statements: none
MAMMALIAN TOXICOLOGY
Acute toxicity: 1) Acute oral LD50 for rat: 56 a.i.mg/kg. 2) Acute dermal LD50 for rat: >632 a.i.mg/kg. 3) Inhalation LC50 (4 h) for rat: 0.066 a.i. mg/L. 4) Non- irritating to skin (rabbits). 5) Moderate- irritating to eyes (rabbits). 6) Not a skin sensitiser (guinea pigs). It is unlikely that Lambda-cyhalothrin would cause reproductive effects in humans under normal conditions; Lambda-cyhalothrin has no effect on fertility parameters nor on foetal or infant development; No teratogenic or fetotoxic effects were observed in teratology studies; Lambda-cyhalothrin produced negative results in all Ames mutagenicity assays using five different test strains, both with and without metabolic activation; No carcinogenic effects have been noted in studies of Lambda-cyhalothrin on various test animals (rats, rabbits, dogs); No specific target organs or organ systems have been identified in the available studies of chronic toxicity; The nervous system may be affected after acute exposure.
ADI (JMPR): 0.02 mg/kg b.w.[1984, 2007]
Classification:
Toxicity class WHO (a.i.): II (Moderately hazardous)
US EPA Classification (formulation): II (Warning - Moderately toxic)
EC Risk Classification: T+ - Very toxic: R26; T - Toxic: R25; R43; Xn - Harmful: R21; N - Dangerous for the environment: R50, R53
ECOTOXICOLOGY
Effect on birds: low toxicity to birds, acute oral LD50 for Colinus virginianus >3950 a.i.mg/kg. Effect on fish: high toxicity to fish, acute 96 hour LC50 for sunfish is 0.00021 a.i.mg/L. Effect on aquatic invertebrates: high toxicity to aquatic invertebrates, acute 48 hour EC50 for Daphnia magna is 0.00036 a.i.mg/L. Effect on algae: moderate toxicity to algae, acute 72 hour EC50 for Raphidocelis subcapitata is >0.3 a.i.mg/L. Effect on honeybees: high toxicity to honeybees, contact acute 48 hour LD50 is 0.038 a.i.μg/bee; Oral acute 48 hour LD50 is 0.91 a.i.μg/bee. Effect on earthworms: moderate toxicity to earthworms, acute 14 day LC50 for Eisenia foetida is >500 a.i.mg/kg.
ENVIRONMENTAL FATE
Lambda-cyhalothrin is moderately persistent in the soil environment. Reported field half-lives range from four to 12 weeks. Its field half-life is probably close to 30 days in most soils. It shows a high affinity for soil; the reported Koc is 180,000. Lambda- cyhalothrin is not expected to be appreciably mobile in most soils. There is little potential for groundwater contamination. Soils with high sand content or with very low organic matter content may tend to retain the compound to a lesser degree. In field studies of Karate, leaching of lambda cyhalothrin and its degradates from the soil were minimal. Breakdown products formed in the soil environment are similar to those formed in mammalian systems, via the hydrolysis of the central ester bond and oxidation. Breakdown rates of both the technical product and Karate were similar under aerobic and anaerobic conditions. Lambda-cyhalothrin has extremely low water solubility and is tightly bound to soil, it is therefore not expected to be prevalent in surface waters. One possible source of infiltration into surface waters would be surface runoff. In this event, the compound would most probably remain bound to the solid particle and settle to the bottom.
Usage: Lambda-cyhalothrin is a mixture of isomers of cyhalothrin. Syngenta held the patent for lambda-cyhalothrin which expired in most major markets in 2003.
Application: Non-systemic insecticide with contact and stomach action, and repellent properties. Gives rapid knockdown and long residual activity. Uses Control of a wide spectrum of insect pests, e.g. aphids, Colorado beetles, thrips, Lepidoptera larvae, Coleoptera larvae and adults, etc., in cereals, hops, ornamentals, potatoes, vegetables, cotton, and other crops. Provides good control of insect-borne plant viruses, at 2-5 g/ha. Also used for control of insect pests in public health. It is a very popular and effective pesticide.