Permethrin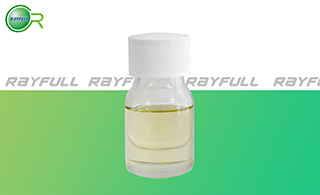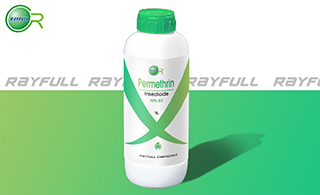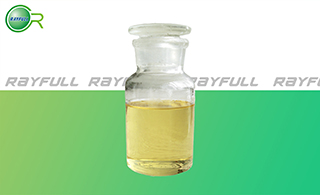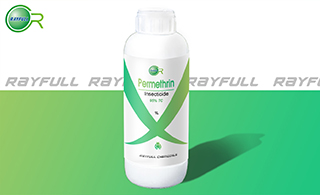 氯菊酯
Introduction: Permethrin is an insecticide active against a wide range of pests including Lepidoptera and Coleoptera (Cockroaches, Termites, Ticks, Mosquitoes, Aphids, Fleas, Ants) in fruit, vegetables, cotton, ornamentals, potatoes, cereals and various animal ectoparasites.
Common name: Permethrin
Another name: Lyclear, Nix, Ambush, Pounce, Kudos, PerFoam, Acticin Cream, Elimite Cream, Elimite, Permethrine, Permetrina, Acticin, Ambushfog, Chinetrin, Corsair, Dragnet, Ecsumin, Ectiban, Efmethrin, Imperator, Indothrin, Kaleait, Kestrel, Outflank, Perigen, Permasect, Perthrine, Quamlin, Stomoxi, Stomoxin, Stomozan, Coopex, Cosair, Eksmin, Exsmin, Ipitox, Picket, Pramex, Exmin, Expar, Kafil, Kavil
Chemical name: 3-phenoxybenzyl (1RS,3RS;1RS,3SR)-3-(2,2-dichlorovinyl)-2,2-dimethylcyclopropanecarboxylate
Empirical formula: C21H20Cl2O3
Structural formula:

Mol. Weight: 391.29 g/mol
CAS No.: 52645-53-1
Specifications
Leading Permethrin supplier
Permethrin 100 g/L EC
Permethrin 92% TC
Permethrin 95% TC
Packing:
BULK PACKING
Powder: 25KG/Bag, 25KG/Drum, 50KG/Drum etc.
Liquid: 200L/Drum, 20L/Drum, 10L/Drum ect.
SMALL PACKING
Powder: 1kg/Alu bag, 500g/Alu bag, 200g/Alu bag, 100g/Alu bag, 50g/Alu bag, 15g/Alu bag etc.
Liquid: 5L/Drum, 1L/Bottle, 500ml/Bottle, 250ml/Bottle, 100ml/Bottle, 50ml/Bottle etc.
Customerized Packing label
Permethrin FAO standard
Professional registration
HAZARDS IDENTIFICATION
Hazard statement(s)
H302: Harmful if swallowed.
H371: May cause damage to organs.
H400: Very toxic to aquatic life.
H410: Very toxic to aquatic life with long lasting effects.
Precautionary statement(s)
P260: Do not breathe dust/fume/gas/mist/vapors/spray.
P264: Wash ... thoroughly after handling.
P270: Do not eat, drink or smoke when using this product.
P273: Avoid release to the environment.
P301+P312: IF SWALLOWED: call a POISON CENTER/doctor/... IF you feel unwell.
P309+P311: IF exposed or if you feel unwell: call a POISON CENTER or doctor/physician.
P330: Rinse mouth.
P391: Collect spillage.
P403+P233: Store in a well-ventilated place. Keep container tightly closed.
P405: Store locked up.
P501: Dispose of contents/container to ...
Supplemental Hazard Statements: none
MAMMALIAN TOXICOLOGY
Acute toxicity: 1) Acute oral LD50 for rat: >430 a.i.mg/kg. 2) Acute dermal LD50 for rabbit: >2000 a.i.mg/kg. 3) Inhalation LC50 (4 h) for rat: >0.685 a.i. mg/L. 4) Mildly- irritating to skin (rabbits). 5) Mildly-irritating to eyes (rabbits). 6) Not a skin sensitiser (guinea pigs). It is not likely that reproductive effects will be seen in humans under normal circumstances. There was no evidence of carcinogenicity, genotoxic, or neurotoxic; Permethrin is suspected of causing liver enlargement of the liver and nerve damage. Effects on the immune system have been noted in animal studies.
ADI (JMPR): 0.02 mg/kg b.w.[2006]
Classification:
Toxicity class WHO (a.i.): II (Moderately hazardous)
US EPA Classification (formulation): II, III (Warning - Moderately toxic, Caution - Slightly toxic)
EC Risk Classification: Xn - Harmful: R20/22, R43; N - Dangerous for the environment: R50, R53
ECOTOXICOLOGY
Effect on birds: low toxicity to birds, acute oral LD50 for Bobwhite quail >9800 a.i.mg/kg. Effect on fish: high toxicity to fish, acute 96 hour LC50 for rainbow trout is 0.0125 a.i.mg/L. Effect on aquatic invertebrates: high toxicity to aquatic invertebrates, acute 48 hour EC50 for Daphnia magna is 0.0006 a.i.mg/L. Effect on algae: moderate toxicity to algae, acute 72 hour EC50 is 0.0125 a.i.mg/L. Effect on honeybees: high toxicity to honeybees, contact acute 48 hour LD50 is 0.29 a.i.μg/bee. Effect on earthworms: low toxicity to earthworms, acute 14 day LC50 is 1440 a.i.mg/kg.
ENVIRONMENTAL FATE
Permethrin's production may result in its release to the environment through various waste streams; its use as a broad spectrum insecticide will result in its direct release to the environment. If released to air, a vapor pressure of 5.18×10-8 mm Hg at 25 deg C indicates permethrin will exist in both the vapor and particulate phases in the ambient atmosphere. Vapor-phase permethrin will be degraded in the atmosphere by reaction with photochemically-produced hydroxyl radicals and ozone; the half-lives for these reactions in air are estimated to be 17 hours and 49 days, respectively. Particulate-phase permethrin will be removed from the atmosphere by wet and dry deposition. Permethrin is susceptible to direct photolysis in sunlight. If released to soil, permethrin is expected to have no mobility based upon a Koc range from 10,471 to 86,000. Volatilization from moist soil surfaces is possible based upon an estimated Henry's Law constant of 2.4×10-6 atm-cu m/mole. However, adsorption to soil is expected to attenuate soil volatilization. Permethrin degrades in soil through biodegradation and abiotic hydrolysis. Direct photolysis can occur on soil surfaces exposed to sunlight. Trans-permethrin has been shown to degrade faster in soil and sediment than the cis-isomer. Field dissipation half-lives for permethrin generally fall in the range from 6 to 106 days. Under aerobic conditions, the field dissipation half-life is roughly 30 days (4-40 day range) and under anaerobic conditions, the field dissipation half-life is roughly 108 days (3-204 day range). If released into water, permethrin is expected to adsorb to suspended solids and sediment based upon its Koc values. Volatilization from water surfaces is possible based upon this compound's estimated Henry's Law constant. Estimated volatilization half-lives for a model river and model lake are 39 days and 289 days, respectively. However, volatilization from water surfaces is expected to be attenuated by adsorption to suspended solids and sediment in the water column. BCF values for rainbow trout and sheepshead minnow of approx 560 and 480, respectively, suggest bioconcentration in aquatic organisms is high. At pH 4, pH 5 and pH 7 (25 deg C), permethrin is stable towards abiotic hydrolysis; at pH 9, the abiotic hydrolysis half-life is in the range of 37-50 days. The direct photolysis half-life in water is about 23 to 37 days. Reaction with photo-oxidant species in natural waters can decrease the photodegradation half-life. The biodegradation half-life of permethrin in a sediment-seawater solution was less than 2.5 days. Occupational exposure to permethrin may occur through inhalation and dermal contact with this compound at workplaces where permethrin is produced or used. Monitoring/use data indicate that the general population may be exposed to permethrin via inhalation of ambient air and ingestion of food and drinking water, and dermal contact through the household use of consumer products containing permethrin.
Usage: Permethrin was developed and producted by FMC Corp., ICI agrochemical (Zeneca Agrochemicals), Mitchell Cotts Chemical, Penick Corp., Shell International Chemical Co., Ltd (American Cyanamid Co.), Sumitomo Chemical Co., Ltd and Wellcom Foundation in 1973. Permethrin is both an insecticide and a repellent, so it both kills and repels ticks and mosquitoes. Permethrin is a pyrethroid. Pyrethroids are synthetic chemical insecticides that act in a similar manner to pyrethrins, which are derived from chrysanthemum flowers. Pyrethroids are widely used for controlling various insects and are commonly used in mosquito control programs to kill adult mosquitoes.
Application: Control of a wide range of insects, especially Lepidoptera, but also Coleoptera, Diptera, Hemiptera, and other classes, in fruit, vines, vegetables, potatoes, cucurbits, cotton, coffee, cereals, ornamentals and forestry etc. Control of flies and other insects in animal house; and mosquitoes, cockroaches, houseflies and other insect pests in public health. Rate: 30-110 g a.i./ha.