Alpha-cypermethrin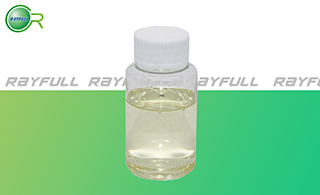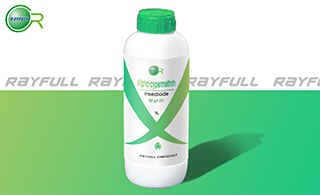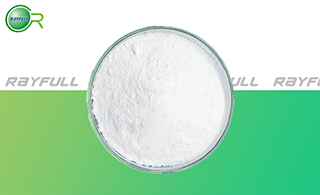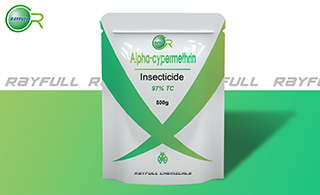 顺式氯氰菊酯
Introduction: Alpha-cypermethrin is a broad spectrum synthetic pyrethroid insecticide. It is highly effective in contact and ingestion against target insects. It is effective for the control of defoliating caterpillar pests and fruit borers and also suppresses sucking pests. Alpha cypermethrin can be used on cereals, cotton, fruits, vegetables, flower crops, oilseeds, sugar beet, tea, vines, etc. for the control of a variety of insects.
Common name: Alpha-cypermethrin
Another name: Alphamethrin; Alfamethrin; Alfoxylate; Aeralfam; Alfazot; Concord; Contest; Dominex; Fendona; Ultimate; Bestox; Cismix; Fastac; Mageos; etc.
Chemical name:
Racemate comprising (R)-α-cyano-3-phenoxybenzyl (1S)-cis-3-(2,2-dichlorovinyl)-2,2 -dimethylcyclopropanecarboxylate and (S)-α-cyano- 3-phenoxybenzyl (1R)-cis-3-(2, 2-dichlorovinyl)-2,2-dimethylcyclopropanecarboxylate
Empirical formula: C22H19Cl2NO3
Structural formula: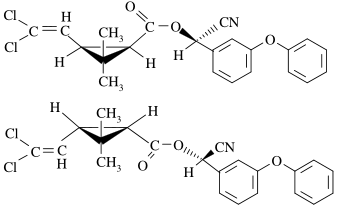 Mol. Weight: 416.30 g/mol
CAS No.: 67375-30-8
Specifications
Leading Alpha-cypermethrin supplier
Alpha-cypermethrin 97% TC
Alpha-cypermethrin 50 g/L EC
Alpha-cypermethrin 10% EC
Alpha-cypermethrin 20% EC
Alpha-cypermethrin 10% SC
Packing:
BULK PACKING
Powder: 25kg/Bag, 25kg/Drum, 50kg/Drum etc.
Liquid: 200L/Drum, 20L/Drum, 10L/Drum etc.
SMALL PACKING
Powder: 1kg/Alu bag, 500g/Alu bag, 200g/Alu bag, 100g/Alu bag, 50g/Alu bag, 15g/Alu bag etc.
Liquid: 5L/Drum, 1L/Bottle, 500ml/Bottle, 250ml/Bottle, 100ml/Bottle, 50ml/Bottle etc.
Customerized packing label
Alpha-cypermethrin FAO standard
Professional registration
HAZARDS IDENTIFICATION
Hazard statement(s)
H301: Toxic if swallowed.
H332: Harmful if inhaled.
H335: May cause respiratory irritation.
H373: Causes damage to organs through prolonged or repeated exposure.
H400: Very toxic to aquatic life.
H410: Very toxic to aquatic life with long lasting effects.
Precautionary statement(s)
P260: Do not breathe dust/fume/gas/mist/vapors/spray.
P261: Avoid breathing dust/fume/gas/mist/vapors/spray.
P264: Wash ... thoroughly after handling.
P270: Do not eat, drink or smoke when using this product.
P271: Use only outdoors or in a well-ventilated area.
P273: Avoid release to the environment.
P301 +P310: IF SWALLOWED: Immediately call a POISON CENTER/doctor/...
P304+P312: IF INHALED: call a POISON CENTER/doctor/... IF you feel unwell.
P304+P340: IF INHALED: Remove victim to fresh air and keep at rest in a position comfortable for breathing.
P312: Call a POISON CENTER or doctor/... if you feel unwell.
P314: Get medical advice/attention if you feel unwell.
P321: Specific treatment (see ... on this label).
P330: Rinse mouth.
P391: Collect spillage.
P403 + P233: Store in a well-ventilated place. Keep container tightly closed.
P405: Store locked up.
P501: Dispose of contents/container to.
Supplemental Hazard Statements: none.
MAMMALIAN TOXICOLOGY
Acute toxicity: 1) Acute oral LD50 for rats is 40 mg/kg. 2) Acute dermal LD50 for rats is >2000 mg/kg. 3) Acute inhalation toxicity LC50 (4 h) for rats is 1.33 mg/l. 4) Skin irritation: Non-irritating to skin (rabbits). 5) Eye irritation: Non-irritating to eyes (rabbits). 6) Skin sensitization for guinea pig: Not a skin sensitiser.
NOEL: NOEL (24 m) for male mice is 65 mg/kg/day, for female mice is 78 mg/kg/day; NOEL (90 d) for dogs is 3 mg/kg/day. Other Non-mutagenic.
ADI 0.02 mg/kg b.w. (JECFA evaluation) [1996]; 0.015 mg/kg b.w. (BASF).
Classification:
WHO Classification: II (Moderately hazardous)
EC Risk Classification: T - Toxic: R25; Xn - Harmful: R48/22; Xi - Irritant: R37; N - Dangerous for the environment: R50, R53.
US EPA Classification (formulation): II (Warning - Moderately toxic)
ECOTOXICOLOGY
Effect on birds: Acute oral LD50 for Bobwhite quail is >2025 mg/kg. Effect on fish: Acute LC50 (96 h) for Rainbow trout is 0.0018 mg/l. Effects on aquatic invertebrates: Acute EC50 (48 h) for Daphnia magna is 0.00022 mg/l. Effects on algae: Acute 72 hour EC50 for Pseudokirchneriella subcapitata is 0.084 mg/l. Effects on bees: Contact acute (48 h) LD50 is 0.033 μg/bee, oral acute (48 h) LD50 is 0.059 μg/bee. Effects on earthworms: Acute 14 day LC50 is >100 mg/kg.
ENVIRONMENTAL FATE
EHC 142 (WHO, 1992) EHC 142 notes that, although highly toxic to fish, this is not realised under field conditions where rapid loss from water allows recovery of affected populations. Animals See cypermethrin. Clearance time 7.8 d. Level of residues in organisms after the 28 day depuration phase 8% of the maximum level. Soil/Environment Undergoes degradation in soil, DT50 c. 13 w in loamy soil. See also cypermethrin (q.v.).
Usage: Alpha-cypermethrin was developed by Shell International Chemical Co. (now BASF AG). It is an insecticide for control of chewing and sucking insects in a wide range of crops and non-crop situations. Also has veterinary treatment applications.
Application: Biochemistry Acts by preventing transmission of impulses along nerves, brought about by blocking the passage of sodium ions through sodium channels in nerve membranes thus preventing action potentials passing down axons. Typically this intoxication results in a rapid "knockdown" and resultant mortality. Mode of action Non-systemic insecticide with contact and stomach action. Acts on the central and peripheral nervous system in very low doses. Uses Control of a wide range of chewing and sucking insects (particularly Lepidoptera, Coleoptera, and Hemiptera) in fruit (including citrus), vegetables, vines, cereals, maize, beet, oilseed rape, potatoes, cotton, rice, soya beans, forestry, and other crops; applied at 10-15 g/ha. Control of cockroaches, mosquitoes, flies, and other insect pests in public health; and flies in animal houses. Also used as an animal ectoparasiticide.