Matrine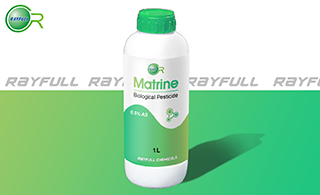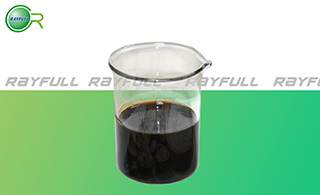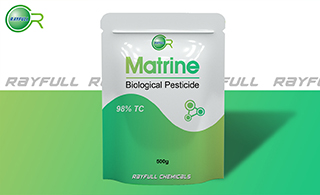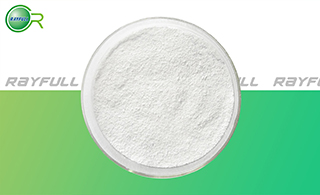 苦参碱
Introduction: Matrine is an alkaloid found in plants from the Sophora genus. It has a variety of pharmacological effects, including anti-cancer effects, as well as κ-opioid and μ-opioid receptor agonism. Matrine possesses strong antitumor activities in vitro and in vivo. Inhibition of cell proliferation and induction of apoptosis are the likely mechanisms responsible for matrine's antitumor activities. Matrine is a component of the traditional Chinese medical herb Sophora flavescens Ait.
Common name: Matrine
Another name: (+)-Matrine; Matridin-15-one; UNII-N390W430AC; Matrene, (+)-; etc.
Chemical name: matridin-15-one
Empirical formula: C15H24N2O
Structural formula:
Mol. Weight: 248.36 g/mol
CAS No.: 519-02-8
Specifications
Leading Matrine supplier
Matrine 98% TC
Matrine 4% TK
Matrine 0.5% AS
Matrine 0.3% AS
Matrine 0.5% SL
Matrine 0.3% SL
Packing:
BULK PACKING
Powder: 25kg/Bag, 25kg/Drum, 50kg/Drum etc.
Liquid: 200L/Drum, 20L/Drum, 10L/Drum etc.
SMALL PACKING
Powder: 1kg/Alu bag, 500g/Alu bag, 200g/Alu bag, 100g/Alu bag, 50g/Alu bag, 15g/Alu bag etc.
Liquid: 5L/Drum, 1L/Bottle, 500ml/Bottle, 250ml/Bottle, 100ml/Bottle, 50ml/Bottle etc.
Customerized packing label
Matrine FAO standard
Professional registration
HAZARDS IDENTIFICATION
Hazard statement(s)
H302 (100%): Harmful if swallowed.
H319 (96%): Causes serious eye irritation.
Precautionary statement(s)
P264: Wash ... thoroughly after handling.
P270: Do not eat, drink or smoke when using this product.
P280: Wear protective gloves/protective clothing/eye protection/face protection.
P301+P312: IF SWALLOWED: call a POISON CENTER/doctor/... IF you feel unwell.
P305+P351+P338: IF IN EYES: Rinse cautiously with water for several minutes. Remove contact lenses if present and easy to do - continue rinsing.
P330: Rinse mouth.
P337+P313: IF eye irritation persists: Get medical advice/attention.
P501: Dispose of contents/container to an approved waste disposal plant.
Supplemental Hazard Statements: none.
MAMMALIAN TOXICOLOGY
Acute toxicity: 1) Acute oral LD50 for rats is >10000 mg/kg. 2) Acute dermal LD50 for rats is >2000 mg/kg.
ECOTOXICOLOGY
Not available
ENVIRONMENTAL FATE
Not available
Usage: Matrine is a natural plant alkaloid, derived from wild medical plants which is active against several pest arthropods .
Application: Matrine, a high-effective, safe and non-residual plant pesticide, is produced from many kinds of traditional Chinese medicinal herbs through industrialized refining. It is effective in controlling all kinds of pests and sick fungus such as aphid, armyworm, red spider, cabbage caterpillars, American bollworm, whitefly, leaf miner and mildew, spot, rust, withered, rot etc. On cereal, cotton, fruit, vegetable, forest, tobacco, tea, flowers and plants and in the meantime, regulate the internal physiological mechanism plant. Furthermore, the product can be used to control all kinds of fungus, ringworm and external parasite on livestock; it also can be used to dip livestock regularly so as to make their fur shiny and growing healthy and strong.