ZIRAM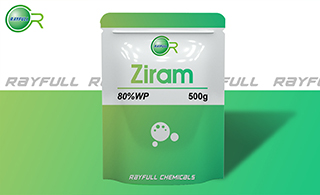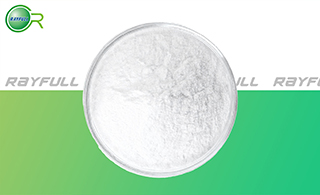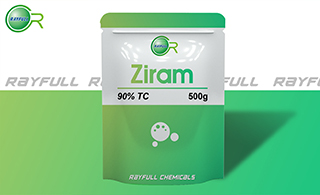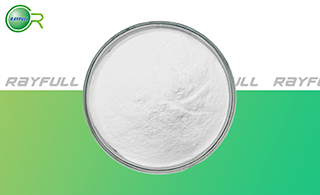 福美锌
Introduction: Inhibitor of enzymes containing copper ions or sulfhydryl groups. Mode of action Basic contact, foliar fungicide with protective action. Repellent to birds and rodents. Fungicidal control in pome fruit, stone fruit, nuts, vines, vegetables, and ornamentals. In particular, control of scab in apples and pears, Monilia, Alternaria, Septoria, peach leaf curl, shot-hole, rusts, black rot and anthracnose. Also used as a wildlife repellent, when smeared as a paste on to tree trunks or sprayed on to ornamentals, dormant fruit trees, and other crops. Non-phytotoxic, except to zinc-sensitive crops such as tobacco and cucurbits.
Common name: Ziram
Another name: Carbazinc, Fuclasin, Methazate, Zarlate, Aazira, Cymate, Tsimat, Fuklasin, Zerlate, Milbam, etc.
Chemical name: zinc bis(dimethyldithiocarbamate)
Empirical formula: C6H12N2S4Zn
Structural formula: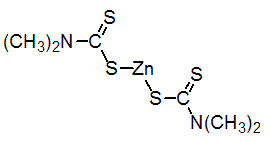 Mol. Weight: 305.84 g/mol
CAS No.: 137-30-4
Specifications
Leading Ziram supplier
Ziram80% WP
Ziram 90% TC
Packing:
BULK PACKING
Solid: 25KG/Bag, 25KG/Drum, 50KG/Drum etc.
SMALL PACKING
Solid: 1kg/Alu bag, 500g/Alu bag, 200g/Alu bag, 100g/Alu bag, 50g/Alu bag, 15g/Alu bag etc.
Customerized packing label
Professional registration
HAZARDS IDENTIFICATION
Hazard statement(s)
H302: Harmful if swallowed.
H317: May cause an allergic skin reaction.
H318: Causes serious eye damage.
H330: Fatal if inhaled.
H335: May cause respiratory irritation.
H373: Causes damage to organs through prolonged or repeated exposure.
H410: Very toxic to aquatic life with long lasting effects.
Precautionary statement(s)
P260: Do not breathe dust/fume/gas/mist/vapors/spray.
P261: Avoid breathing dust/fume/gas/mist/vapors/spray.
P264: Wash ... thoroughly after handling.
P270: Do not eat, drink or smoke when using this product.
P271: Use only outdoors or in a well-ventilated area.
P272: Contaminated work clothing should not be allowed out of the workplace.
P273: Avoid release to the environment.
P280: Wear protective gloves/protective clothing/eye protection/face protection.
P284: [In case of inadequate ventilation] Wear respiratory protection.
P301+P312: IF SWALLOWED: call a POISON CENTER/doctor/... IF you feel unwell.
P302+P352: IF ON SKIN: wash with plenty of water.
P304+P340: IF INHALED: Remove person to fresh air and keep comfortable for breathing.
P305+P351+P338: IF IN EYES: Rinse cautiously with water for several minutes. Remove contact lenses if present and easy to do - continue rinsing.
P310: Immediately call a POISON CENTER or doctor/physician.
P312: Call a POISON CENTER or doctor/... if you feel unwell.
P314: Get medical advice/attention if you feel unwell.
P320: Specific treatment is urgent (see ... on this label).
P321: Specific treatment (see ... on this label).
P330: Rinse mouth.
P333+P313: IF SKIN irritation or rash occurs: Get medical advice/attention.
P363: Wash contaminated clothing before reuse.
P391: Collect spillage.
P403+P233: Store in a well-ventilated place. Keep container tightly closed.
P405: Store locked up.
P501: Dispose of contents/container to ...
Supplemental Hazard Statements: none
MAMMALIAN TOXICOLOGY
Acute toxicity: 1) Acute oral LD50 for rat: 267 a.i.mg/kg. 2) Acute dermal LD50 for rat: >2000 a.i.mg/kg. 3) Inhalation LC50 (4 h) for rat: 0.06 a.i. mg/L. 4) Non- irritating to skin (rabbits). 5) Highly- irritating to eyes (rabbits). 6) skin sensitiser (guinea pigs). NOEL: In 1 y feeding trials, rats receiving 5 mg a.i./kg daily showed no effect, neither did weanling rats receiving 100 mg/kg diet for 30 d, nor beagle dogs receiving 100 ppm in the diet for 13 w.
ADI (JMPR): 0.003 mg/kg b.w [1996]
Classification:
Toxicity class WHO (a.i.): II (Moderately hazardous)
US EPA Classification (formulation): III (Caution - Slightly toxic)
EC Risk Classification: T+ - Very toxic: R26; Xn - Harmful: R22, R41, R43, R48/22; Xi - Irritant: R37; N - Dangerous for the environment: R50, R53
ECOTOXICOLOGY
Effect on birds: high toxicity to birds, acute oral LD50 for Bobwhites quail is 97 a.i.mg/kg. Effect on fish: high toxicity to fish, acute 96 hour LC50 for Bluegill sunfish is 0.00097 a.i.mg/L. Effect on aquatic invertebrates: high toxicity to aquatic invertebrates, acute 48 hour EC50 for Daphnia magna is 0.048 a.i.mg/L. Effect on algae: moderate toxicity to algae, acute 72 hour EC50 for Pseudokirchneriella subcapitata is 0.066 a.i.mg/L. Effect on honeybees: low toxicity to honeybees, contact acute 48 hour LD50 is >100 a.i.μg/bee. Effect on earthworms: moderate toxicity to earthworms, acute 14 day LC50 for Eisenia foetida is 140 a.i.mg/kg.
ENVIRONMENTAL FATE
Ziram's production and use as a rubber accelerator and biocide in water treatment, paper sizing, and adhesives may result in its release to the environment through various waste streams; it's use as an agricultural fungicide will result in its direct release to the environment. If released to air, a vapor pressure of 7.5×10-9 mm Hg at 0 deg C, indicates ziram will exist solely in the particulate phase in the ambient atmosphere. Particulate-phase ziram will be removed from the atmosphere by wet and dry deposition. If released to soil, ziram is expected to have slight to moderate mobility in soil based on Rf values ranging from 0.33 to 0.62. Volatilization from moist soil surfaces is not expected to be an important fate process based upon an estimated Henry's Law constant of 6.2×10-10 atm-cu m/mole. Under acidic conditions, dimethyldithiocarbamates readily decompose to form carbon disulfide and dimethylamine. Biodegradation in soil environments may occur as the compound ionizes to form dimethyldithiocarbamate ions that biodegrade in soil; a %CO2 evolution of 68-79 after 49 days has been reported. Ziram possesses antibacterial properties, particularly for gram positive organisms, which would hinder biodegradation under many situations. If released into water, ziram is expected to adsorb to suspended solids and sediment based upon Rf values ranging from 0.33 to 0.62, retardation factors derived using soil column studies. Volatilization from water surfaces is not expected based upon the estimated Henry's Law constant. A BCF range of 5-90 suggests bioconcentration in aquatic organisms is low to moderate. Ziram undergoes hydrolysis in the environment with half-lives in water of 2 to 18 days. Occupational exposure to ziram may occur through inhalation and dermal contact with this compound at workplaces where ziram is produced or used. (SRC)
Usage: Fungicide introduced by E. I. du Pont de Nemours and Co. (who no longer manufacture or market it). Manufacturers: Cerexagri; FMC; India Pesticides; Sharda; UCB.
Application: Controls black spot and other fungal diseases in celery, grapes, apples, pears, roses and stone fruit at dosage of 150 g/100 L. Apply before disease symptoms appear and spray to obtain thorough coverage of stems, leaves, buds and flowers. Do not mix with lime sulphur or with fungicides containing copper.