MONOSULTAP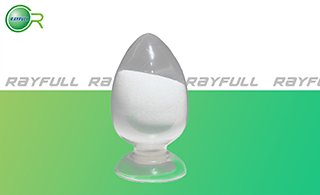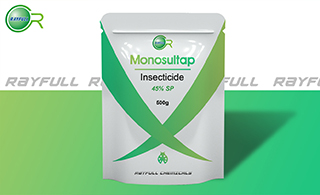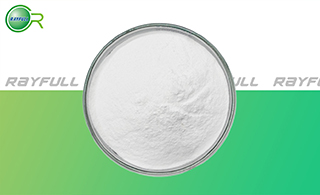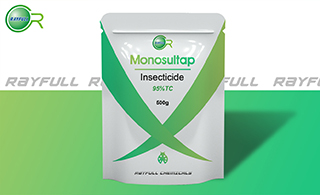 杀虫单
Introduction: Monosultap is one kind of safe, efficient and broad-spectrum insecticide, with stomach-poisoning, touch-poisoning, systemic and fumigation function. Mainly used in controlling rice snout moths larva, and eggs, is a nerve poison.
Common name: Monosultap
Another name: Monomehypo, Thiosultap-monosodium, Thiosultap monosodium, Thiosultap-monosodium [ISO], DMAPDT.
Chemical name: sodium hydrogen S,S-[2-(dimethylamino) trimethylene]di (thiosulfate)
Empirical formula: C5H12NNaO6S4
Structural formula:

Mol. Weight: 333.382 g/mol
CAS No.: 29547-00-0
Specifications
Leading Monosultap supplier
Monosultap 180 g/L AS
Monosultap 290 g/L AS
Monosultap 45% SP
Monosultap 95% TC
Packing:
BULK PACKING
Powder: 25kg/Bag, 25kg/Drum, 50kg/Drum etc.
Liquid: 200L/Drum, 20L/Drum, 10L/Drum ect.
SMALL PACKING
Powder: 1kg/Alu bag, 500g/Alu bag, 200g/Alu bag, 100g/Alu bag, 50g/Alu bag, 15g/Alu bag etc.
Liquid: 5L/Drum, 1L/Bottle, 500ml/Bottle, 250ml/Bottle, 100ml/Bottle, 50ml/Bottle etc.
Customerized packing label
Professional registration
HAZARDS IDENTIFICATION
Hazard statement(s)
H302 (100%): Harmful if swallowed.
H315 (100%): Causes skin irritation.
H319 (100%): Causes serious eye irritation.
H335 (100%): May cause respiratory irritation.
Precautionary statement(s)
P261: Avoid breathing dust/fume/gas/mist/vapors/spray.
P264: Wash ... thoroughly after handling.
P270: Do not eat, drink or smoke when using this product.
P271: Use only outdoors or in a well-ventilated area.
P280: Wear protective gloves/protective clothing/eye protection/face protection.
P301+P312: IF SWALLOWED: call a POISON CENTER/doctor/... IF you feel unwell.
P302+P352: IF ON SKIN: wash with plenty of water.
P304+P340: IF INHALED: Remove person to fresh air and keep comfortable for breathing.
P305+P351+P338: IF IN EYES: Rinse cautiously with water for several minutes. Remove contact lenses if present and easy to do - continue rinsing.
P312: Call a POISON CENTER or doctor/... if you feel unwell.
P321: Specific treatment (see ... on this label).
P330: Rinse mouth.
P332+P313: IF SKIN irritation occurs: Get medical advice/attention.
P337+P313: IF eye irritation persists: Get medical advice/attention.
P362: Take off contaminated clothing.
P403+P233: Store in a well-ventilated place. Keep container tightly closed.
P405: Store locked up.
P501: Dispose of contents/container to ...
Supplemental Hazard Statements: none
MAMMALIAN TOXICOLOGY
Acute toxicity: 1) Acute oral LD50 for rat: 333 a.i.mg/kg. 2) Acute dermal LD50 for rat: >1000 a.i.mg/kg. 3) Inhalation LC50 (4 h) for rat: Not applicable. 4) Non - irritating to skin (rabbits). 5) Non - irritating to eyes (rabbits). 6) Not a skin sensitiser (guinea pigs). There was no influence on reproduction and the later generation. There was no evidence of teratogenic effect when rats were continuously fed diets containing Monosultap at stage of organogenesis and the early days of pregnancy. There was no evidence that exposure to Monosultap results in neurotoxicity.
ADI: 0.01 mg/kg b.w.
ECOTOXICOLOGY
Effect on birds: moderate toxicity to birds, acute oral LD50 for Bobwhite quail is 27.8-33.2 a.i.mg/kg. Effect on fish: moderate toxicity to fish, acute 96 hour LC50 for Rainbow trout is 9.2 a.i.mg/L. Effect on aquatic invertebrates: moderate toxicity to aquatic invertebrates, acute 48 hour EC50 for Daphnia magna is 70.22 a.i.mg/L. Effect on honeybees: moderate toxicity to honeybees, oral acute 48 hour LD50 is >38.187 a.i.μg/bee.
ENVIRONMENTAL FATE
Monosultap is low residual, low toxic pesticide, is safe for the environment. Monosultap can degradation in soil, the half life was 69.3, 35.5, 6.0, 4.1 days in red soil, black soil, yellow brown soil, and tidal soil. Degradation study of Monosultap in agricultural soils, water and plants was conducted. In these studies Monosultap was was degraded rapidly in the water and soil, and the half-life was 0.83 days and 0.90 days respectively. Degradation in plant was slower, the half-life was 2.72 days. The biodegradable degradation of soil microorganisms is the main factor. The light degradation is fast and at high temperature conditions of summer, there are obvious photolysis after 8-10 h of light. Chemical hydrolysis of Monosultap is relatively slow, belongs to non-water solution pesticide. The water solubility of the insecticide was large. The adsorption study of 5 soil soils, soil column leaching test, simulate the ecological system test and field test was conducted, the result showed that Monosultap has high leaching ability. Monosultap has some possibilities of accumulation in fish, but easy to discharge and metabolic, When not contact with the pesticide, the concentration of Monosultap in fish decreases rapidly. So Monosultap shows no potential for bioaccumulation. When aquatic animals were exposure to low concentrations of Monosultap for long time. toxic symptoms were observed.
Usage: Monosultap was an insecticide of sarcotoxins. Acetylcholine competitive inhibitor with strong contact, stomach and translocated toxicity, and good at preventing and controlling the larvae of Lepidoptera pests; mainly used to prevent and control sugarcane and paddy pests; prevents and controls Sesamia inferens (Walker), Chilo suppressalis, tryporyza incertulas, and Susumia exigua (Butler).
Application: Monosultap is a broad-spectrum insecticide with strong stomach, contact and systemic action as well as fumigant and ovicidal activity. Control of various Lepidopterous insects, e.g. pink rice borer, Asiatic rice borer, paddy borer, rice leaf roller, rice plant skipper, thrips, leafhoppers,plant hoppers, armyworm, beetles, whitefly, cabbage worm,cabbage webworm, stripedcabbage AEA beetle, threespotted plusia, and plant bugs in rice, maize, vegetables, fruit trees, tea, soybeans,sugar cane, and other crops.