EPOXICONAZOLE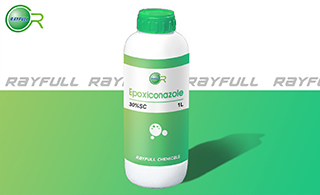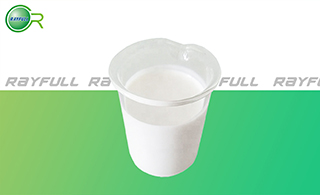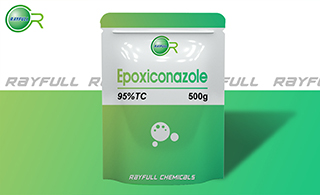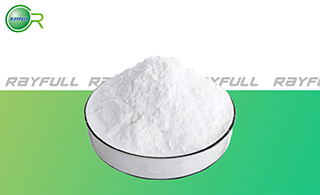 氟环唑
Introduction: Epoxiconazole is a broad-spectrum fungicide for control of diseases caused by Ascomycetes, Basidiomycetes and Deuteromycetes on Sugarbeet, Cereals including wheat, barley, rye, oats and triticale, Coffee, Bananas, etc.
Common name: Epoxiconazole
Another name: epociconazole
Chemical name: (2RS,3SR)-1-[3-(2-chlorophenyl)-2,3-epoxy-2-(4-fluorophenyl)propyl]-1H-1,2,4-triazole
Empirical formula: C17H13ClFN3O
Structural formula: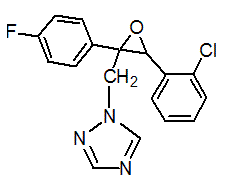 Mol. Weight: 329.76 g/mol
CAS No.: 135319-73-2
Specifications
Leading Epoxiconazole supplier
Epoxiconazole 300 g/L SC
Epoxiconazole 95% TC
Packing:
BULK PACKING
Solid: 25KG/Bag, 25KG/Drum, 50KG/Drum etc.
Liquid: 200L/Drum, 20L/Drum, 10L/Drum ect.
SMALL PACKING
Solid: 1kg/Alu bag, 500g/Alu bag, 200g/Alu bag, 100g/Alu bag, 50g/Alu bag, 15g/Alu bag etc.
Liquid: 5L/Drum, 1L/Bottle, 500ml/Bottle, 250ml/Bottle, 100ml/Bottle, 50ml/Bottle etc.
Customerized packing label
Professional registration
HAZARDS IDENTIFICATION
Hazard statement(s)
H351: Suspected of causing cancer.
H360Df: May damage the unborn child; Suspected of damaging fertility.
H411: Toxic to aquatic life with long lasting effects.
Precautionary statement(s)
P201: Obtain special instructions before use.
P202: Do not handle until all safety precautions have been read and understood.
P273: Avoid release to the environment.
P281: Use personal protective equipment as required.
P308+P313: IF exposed or concerned: Get medical advice/attention.
P391: Collect spillage.
P405: Store locked up.
P501: Dispose of contents/container to ...
Supplemental Hazard Statements: none
MAMMALIAN TOXICOLOGY
Acute toxicity: 1) Acute oral LD50 for rat: 3160 a.i.mg/kg. 2) Acute dermal LD50 for rat: >2000 a.i.mg/kg. 3) Inhalation LC50 (4 h) for rat: >5.3 a.i. mg/L. 4) Non- irritating to skin (rabbits). 5) Non- irritating to eyes (rabbits). 6) Not a skin sensitiser (guinea pigs). NOEL (carcinogenicity) for mice is 0.81 mg/kg b.w.
ADI: 0.008 mg/kg b.w./day [Mouse, SF=100]
Classification:
EC Risk Classification: Carcinogen category 3: R40; Reproduction risk category 3: R62, R63; N - Dangerous for the environment: R51, R53
ECOTOXICOLOGY
Effect on birds: low toxicity to birds, acute oral LD50 for Bobwhites quail is >2000 a.i.mg/kg. Effect on fish: moderate toxicity to fish, acute 96 hour LC50 for Rainbow trout is 3.14 a.i.mg/L. Effect on aquatic invertebrates: moderate toxicity to aquatic invertebrates, acute 48 hour EC50 for Daphnia magna is 8.69 a.i.mg/L. Effect on algae: moderate toxicity to algae, acute 72 hour EC50 for Pseudokirchneriella subcapitata is 1.19 a.i.mg/L. Effect on honeybees: low-moderate toxicity to honeybees, contact acute 48 hour LD50 is >100 a.i.μg/bee, oral acute 48 hour LD50 is >83 a.i.μg/bee. Effect on earthworms: moderate toxicity to earthworms, acute 14 day LC50 for Eisenia foetida is >500 a.i.mg/kg.
ENVIRONMENTAL FATE
Animals A.i. is readily excreted via faeces. There are no major metabolites, but a high number of minor metabolites was identified. The important metabolic reactions were cleavage of the oxirane ring, hydroxylation of the phenyl rings and conjugation. Plants There is extensive degradation. Soil/Environment Degradation in soil is by microbial activity, DT50 c. 2-3 mo. Koc 957-2647.
Usage: Developed and introduced by BASF AG; first registrations in 1993. Patents: EP 94564; US 4464381. Manufacturers: BASF.
Application: Inhibition of C-14-demethylase in sterol biosynthesis. Preventive and curative fungicide. It is a broad-spectrum fungicide, with preventive and curative action, for control of diseases caused by Ascomycetes, Basidiomycetes, and Deuteromycetes in cereals, sugar beet, peanuts, oilseed rape, and ornamentals, generally at 125 g/ha.