COPPER OXYCHLORIDE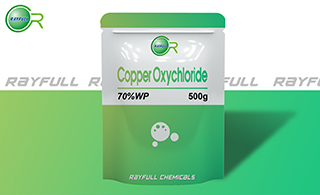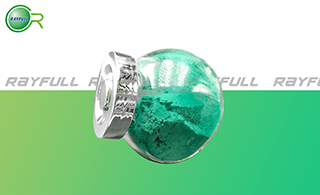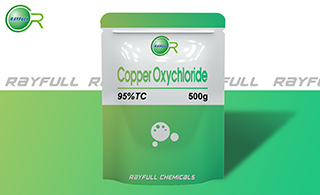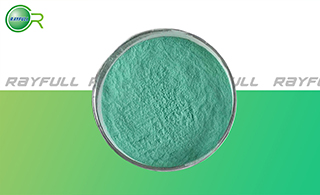 王铜
Introduction: Copper Oxychloride is a protectant copper fungicide and bactericide used as a foliar spray to control leaf spot, downy mildew on ornamentals, beet crops, olives, grapes, tomatoes.
Common name: Copper Oxychloride
Another name: oxychlorure de cuivre, copper chloride hydroxide, copper chloride hydroxide
Chemical name: dicopper chloride trioxide
Empirical formula: (ClCu2H3O3)2
Structural formula:

Mol. Weight: 427.14 g/mol
CAS No.: 1332-40-7
Specifications
Leading Copper Oxychloride supplier
Copper Oxychloride 70% WP
Copper Oxychloride 95% TC
Packing:
BULK PACKING
Soild: 25kg/Bag, 25kg/Drum, 50kg/Drum etc.
SMALL PACKING
Soild: 1kg/Alu bag, 500g/Alu bag, 200g/Alu bag, 100g/Alu bag, 50g/Alu bag, 15g/Alu bag etc.
Customerized packing label
Professional registration
HAZARDS IDENTIFICATION
Hazard statement(s)
H302: Harmful if swallowed.
H410: Very toxic to aquatic life with long lasting effects.
Precautionary statement(s)
P264: Wash skin thoroughly after handling.
P270: Do not eat, drink or smoke when using this product.
P273: Avoid release to the environment.
P301 + P312: IF SWALLOWED: Call a POISON CENTER or doctor/ physician if you feel unwell.
P330: Rinse mouth.
P391: Collect spillage.
P501: Dispose of contents/ container to an approved waste disposal plant.
Supplemental Hazard Statements: none
MAMMALIAN TOXICOLOGY
Acute toxicity: 1) Acute oral LD50 for rat: 299 a.i.mg/kg. 2) Acute dermal LD50 for rat: >2000 a.i.mg/kg. 3) Inhalation LC50 (4 h) for rat: 2.83 a.i. mg/L. 4) irritating to skin (rabbits). 5) mild-moderate irritating to eyes (rabbits). 6) Not a skin sensitiser (guinea pigs). No carcinogenicity in rats and human, no mutagenicity and reproductive toxicity.
ADI: 0.15 mg/kg b.w. [Dog, SF=100]
Classification:
Toxicity class WHO (a.i.): II (Moderately hazardous)
US EPA Classification (formulation): III (Caution - Slightly toxic)
EC Risk Classification: Xn - Harmful: R20, R22; N - Dangerous for the environment: R50-53
ECOTOXICOLOGY
Effect on birds: moderate toxicity to birds, acute LD50 for Bobwhites quail is 173 a.i.mg/kg. Effect on fish: low toxicity to fish, acute 96 hour LC50 for Rainbow trout is >43.8 a.i.mg/L. Effect on aquatic invertebrates: moderate toxicity to aquatic invertebrates, acute 48 hour EC50 for Daphnia magna is 0.29 a.i.mg/L. Effect on algae: low toxicity to algae, acute 72 hour EC50 for Pseudokirchneriella subcapitata is 165.9 a.i.mg/L. Effect on honeybees: moderate toxicity to honeybees, contact acute 48 hour LD50 is 44.3 a.i.μg/bee; Oral acute 48 hour LD50 is 12.1 a.i.μg/bee. Effect on earthworms: moderate toxicity to earthworms, acute 14 day LC50 for Eisenia foetida is > 489.6 a.i.mg/kg.
ENVIRONMENTAL FATE
Animals Copper is an essential element and is under homeostatic control in mammals. Plants Plants resist copper accumulation and translocation to stems, leaves or seeds. Most plants growing on soils containing up to 1000 ppm copper showed only slight elevation in copper content compared to plants grown in normal soils. Soil/Environment Strongly adsorbed by soils.
Usage: Introduced as a fungicide in the early 1900s. Manufacturers: Aimco; Crystal; Griffin; Hokko; Ingeniería Industrial; Isagro; Rallis; Sharda; Sulcosa; Syngenta; Tagros.
Application: Foliar fungicide with preventative action. Deposits must be on the crop before fungal spores begin to germinate. Uses Control of late blight of potatoes, tomatoes and other vegetables; leaf spot diseases of beet, celery, celeriac, parsley, olives, currants, and gooseberries; downy mildews of vines, hops, spinach, and ornamentals; canker and scab of pome fruit and stone fruit; scab, canker, and melanose of citrus fruit; asparagus rust; peach leaf curl; shot-hole of stone fruit; cane diseases of raspberries and blackberries; leaf spot and leaf scorch of strawberries; anthracnose and blister blight of tea; leaf spot and downy mildew of cucumbers and melons; bacterial diseases of lettuce; etc. Applied at 2-4 kg/ha or 300-400 g/100 l.