Cymoxanil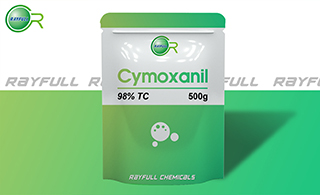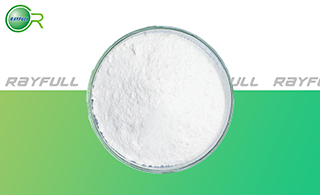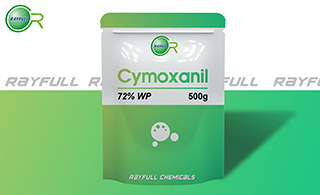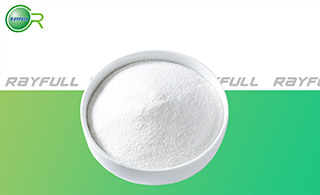 霜脲氰
Introduction: Cymoxanil was first introduced in 1977. It is an acetimide compound used as both a curative and preventative foliar fungicide. In Europe it is being sold for use on grapes, potatoes, tomatoes, hops, sugarbeets and other vegetable crops. Cymoxanil is a fungicide used on crops including potatoes, tomatoes, and grapes. Cymoxanil is not registered for non-crop use in any country. Cymoxanil's mode of action is as a local systemic. It penetrates rapidly and when inside the plant, it cannot be washed off by rain. It controls diseases during the incubation period and prevents the appearance of damage on the crop. The fungicide is primarily active on fungi belonging to the Peronosporales order: Phytophthora, Plasmopara, and Peronospora.
Common name: Cymoxanil
Another name: Curzate; Dpx 3217; 1-(2-Cyano-2-methoxyiminoacetyl)-3-ethylurea; DPX 3217M; etc.
Chemical name: 1-[(EZ)-2-cyano-2-methoxyiminoacetyl]-3-ethylurea
Empirical formula: C7H10N4O3
Structural formula:

Mol. Weight: 198.98 g/mol
CAS No.: 57966-95-7
Specifications
Leading Cymoxanil supplier
Cymoxanil 98% TC
Cymoxanil 72% WP
Cymoxanil 45% WDG
Cymoxanil 75% WDG
Packing:
BULK PACKING
Powder: 25kg/Bag, 25kg/Drum, 50kg/Drum etc.
Liquid: 200L/Drum, 20L/Drum, 10L/Drum etc.
SMALL PACKING
Powder: 1kg/Alu bag, 500g/Alu bag, 200g/Alu bag, 100g/Alu bag, 50g/Alu bag, 15g/Alu bag etc.
Liquid: 5L/Drum, 1L/Bottle, 500ml/Bottle, 250ml/Bottle, 100ml/Bottle, 50ml/Bottle etc.
Customerized packing label
Cymoxanil FAO standard
Professional registration
HAZARDS IDENTIFICATION
Hazard statement(s)
H302: Harmful if swallowed.
H317: May cause an allergic skin reaction.
H361fd: Suspected of damaging fertility; Suspected of damaging the unborn child.
H373: Causes damage to organs through prolonged or repeated exposure.
H400: Very toxic to aquatic life.
H410: Very toxic to aquatic life with long lasting effects.
Precautionary statement(s)
P201: Obtain special instructions before use.
P273: Avoid release to the environment.
P280: Wear protective gloves/protective clothing/eye protection/face protection.
P391: Collect spillage. Hazardous to the aquatic environment
P308+P313: IF exposed or concerned: Get medical advice/attention.
P333+P313: IF SKIN irritation or rash occurs: Get medical advice/attention.
P405: Store locked up.
P501: Dispose of contents/container in accordance with local/regional/national/ international regulations.
Supplemental Hazard Statements: none.
MAMMALIAN TOXICOLOGY
Acute toxicity: 1) Acute oral LD50 for rats is 760 mg/kg. 2) Acute dermal LD50 for rats is >2000 mg/kg. 3) Acute inhalation toxicity LC50 (4 h) for rats is >5.6 mg/L. 4) Skin irritation: Non-irritating to skin (rabbits). 5) Eye irritation: Non-irritating to eyes (rabbits). 6) Skin sensitization for guinea pig: Non-sensitizing.
NOEL: (104 w) for rats is 5.6 mg/kg/day; (90 d) for dogs is 5.9 mg/kg/day. Other Not carcinogenic. Not genotoxic.
ADI 0-0.013 mg/kg b.w.
Classification:
WHO Classification: II (Moderately hazardous)
EC Risk Classification: Xn - Harmful: R22, R43; N - Dangerous for the environment: R50, R53
US EPA Classification (formulation): III (Caution - Slightly toxic)
ECOTOXICOLOGY
Effect on birds: Acute oral LD50 (8 d) for Bobwhite quail is >2945 mg/kg. Effect on fish: Acute LC50 (96 h) for Bluegill sunfish is 29 mg/l. Effects on aquatic invertebrates: Acute EC50 (48 h) for Daphnia magna is 27 mg/l. Effects on algae: Acute 72 hour EC50 for Anabaena flos-aquae is 0.254 mg/l. Effects on bees: Contact acute 48 hour LD50 is >100 μg/bee, oral acute 48 hour LD50 is >85.3 μg/bee. Effects on earthworms: Acute 14 day LC50 is >1000 mg/kg.
ENVIRONMENTAL FATE
Animals In rats, cymoxanil was readily absorbed through the intestines; the majority of the dose was excreted in the urine. The proposed metabolic pathway involves hydrolysis of cymoxanil and then degradation to glycine. Plants Degraded to glycine with subsequent incorporation into natural products (proteins and starch). Soil/Environment In lab. soils, DT50 0.75-1.6 d (5 soils, pH range 5.7-7.8, o.m. 0.8-3.5%). In the field, DT50 (bare soil) 0.9-9 d. In aquatic studies, DT50 <1 d. Koc 38-237. Cymoxanil is mobile, adsorption Freundlich K 0.29 to 2.86 in four soil types.
Usage: Cymoxanil was developed by DuPont. It is a fungicide used to control pathogens on a range of crops including potatoes and other crops.
Application: Mode of action Foliar fungicide with protective and curative action. Has contact and local systemic activity, and also inhibits sporulation. Uses Control of Peronosporales, especially Peronospora, Phytophthora, and Plasmopara spp. Normally used in combination with protectant fungicides (to improve residual activity) on a range of crops, including vines, hops, potatoes, and tomatoes.