FLUTRIAFOL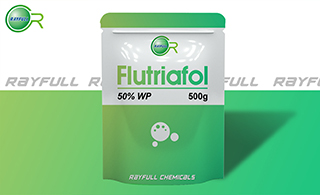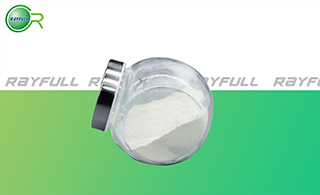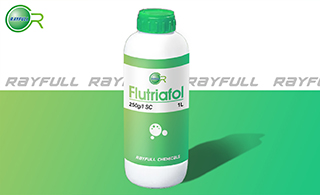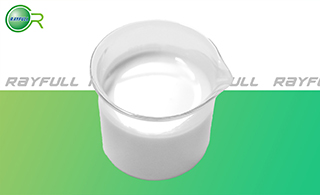 粉唑醇
Introduction: Broad spectrum systemic Fungicide. Great effect on powdery mildew, smut,Corn smut, etc. Controls all major small grain cereal diseases, and diseases of other crops.
Common name: Flutriafol
Another name: Impact, Impact sopra, flutriafen, Impact Excel (Salt/Mix)
Chemical name: (RS)-2,4'-difluoro-α-(1H-1,2,4-triazol-1-ylmethyl)benzhydryl alcohol
Empirical formula: C16H13F2N3O
Structural formula: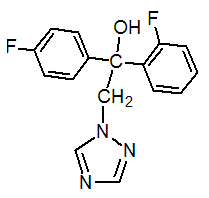 Mol. Weight: 301.29 g/mol
CAS No.: 76674-21-0
Specifications
Leading Flutriafol supplier
Flutriafol 125 g/L SC
Flutriafol 250 g/L SC
Flutriafol 50% WP
Flutriafol 95% TC
Packing:
BULK PACKING
Solid: 25kg/Bag, 25kg/Drum, 50kg/Drum etc.
Liquid: 200L/Drum, 20L/Drum, 10L/Drum ect.
SMALL PACKING
Solid: 1kg/Alu bag, 500g/Alu bag, 200g/Alu bag, 100g/Alu bag, 50g/Alu bag, 15g/Alu bag etc.
Liquid: 5L/Drum, 1L/Bottle, 500ml/Bottle, 250ml/Bottle, 100ml/Bottle, 50ml/Bottle etc.
Customerized packing label
Flutriafol FAO standard
Professional registration
HAZARDS IDENTIFICATION
Hazard statement(s)
H302 (100%): Harmful if swallowed.
H312 (45.52%): Harmful in contact with skin.
H332 (45.52%): Harmful if inhaled.
H411 (33.79%): Toxic to aquatic life with long lasting effects.
H412 (45.52%): Harmful to aquatic life with long lasting effects.
Precautionary statement(s)
P261: Avoid breathing dust/fume/gas/mist/vapors/spray.
P264: Wash ... thoroughly after handling.
P270: Do not eat, drink or smoke when using this product.
P271: Use only outdoors or in a well-ventilated area.
P273: Avoid release to the environment.
P280: Wear protective gloves/protective clothing/eye protection/face protection.
P301+P312: IF SWALLOWED: call a POISON CENTER/doctor/... IF you feel unwell.
P302+P352: IF ON SKIN: wash with plenty of water.
P304+P312: IF INHALED: Call a POISON CENTER/doctor/... if you feel unwell.
P304+P340: IF INHALED: Remove person to fresh air and keep comfortable for breathing.
P312: Call a POISON CENTER or doctor/... if you feel unwell.
P322: Specific measures (see ...on this label).
P330: Rinse mouth.
P363: Wash contaminated clothing before reuse.
P391: Collect spillage.
P501: Dispose of contents/container to ...
Supplemental Hazard Statements: none
MAMMALIAN TOXICOLOGY
Acute toxicity: 1) Acute oral LD50 for rat: >1140 a.i.mg/kg. 2) Acute dermal LD50 for rat: >1000 a.i.mg/kg. 3) Inhalation LC50 (4 h) for rat: >5.2 a.i. mg/L. 4) Non- irritating to skin (rabbits). 5) mild-irritating to eyes (rabbits). 6) Not a skin sensitiser (guinea pigs). NOEL In 90 d feeding trials, rats receiving 2 mg/kg diet, and dogs receiving 5 mg/kg daily showed no ill-effects. Non-teratogenic in rats and rabbits. Non-cytogenic in vivo studies. Non-mutagenic in the Ames assay.
ADI (JMPR): 0.01 mg/kg b.w.[2011]
Classification:
Toxicity class WHO (a.i.): II (Moderately hazardous)
US EPA Classification (formulation): III (Caution - Slightly toxic)
EC Risk Classification: Reproduction risk category 3: R63; Xn - Harmful: R20/21/22; N - Dangerous for the environment: R52, R53
ECOTOXICOLOGY
Effect on birds: moderate toxicity to birds, acute oral LD50 for Alectoris rufa is 616 a.i.mg/kg. Effect on fish: moderate toxicity to fish, acute 96 hour LC50 for Bluegill Sunfish is 33.0 a.i.mg/L. Effect on aquatic invertebrates: moderate toxicity to aquatic invertebrates, acute 48 hour EC50 for Daphnia magna is 67 a.i.mg/L. Effect on algae: low toxicity to algae, acute 72 hour EC50 is 12 a.i.mg/L. Effect on honeybees: moderate toxicity to honeybees, contact acute 48 hour LD50 is > 50 a.i.μg/bee, oral acute 48 hour LD50 is >2.0 a.i.μg/bee. Effect on earthworms: moderate toxicity to earthworms, acute 14 day LC50 is >500 a.i.mg/kg.
ENVIRONMENTAL FATE
Aerobic soil metabolism and degradation has been studied in six different soils at a nominal average temperature of 20℃ for 252 days. Flutriafol is slowly degraded in laboratory incubated soils. Approximately 85% remained after 252 days in a loamy sand and a sandy clay loam. The photodegradation of flutriafol was investigated on a sandy loam soil. After 7 days photochemical reactor irradiation, 60-67% of the total radioactivity applied to the soil plates was characterized as flutriafol. 1,2,4-Triazole and 2,4'-difluorobenzophenone accounted for 2-3% of the radioactive residues. After 30 days irradiation in natural sunlight, 75-82% of the applied radioactivity was characterized as flutriafol. The photodegradation products formed were similar to those seen after artificial irradiation and accounted for 7–10% of the applied radioactivity. Flutriafol appears to be relatively photochemically stable on a dry soil surface.
Usage: Fungicide reported by A. M. Skidmore et al. (Proc. 10th Int. Congr. Plant Prot., 1983, 1, 368) and P. J. Northwood et al. (ibid., 1983, 3, 930). Introduced by ICI Plant Protection Division (now Syngenta AG) and first marketed in 1983. Sold to Cheminova in 2001.
Application: Contact and systemic fungicide with eradicant and protective action. Absorbed by the foliage, with translocation acropetally in the xylem. Control of a broad spectrum of leaf and ear diseases (including Erysiphe graminis, Rhynchosporium secalis, and Septoria, Puccinia, and Helminthosporium spp.) in cereals, at 125 g a.i./ha. Also used in non-mercurial seed treatment formulations to control the major soil-borne and seed-borne diseases of cereals.