METALAXYL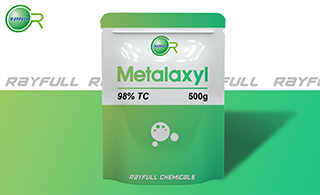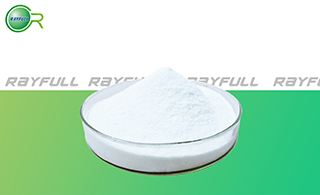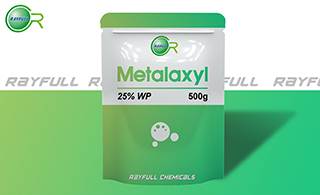 甲霜灵
Introduction: Metalaxyl is a systemic, benzenoid fungicide used in mixtures as a foliar spray for tropical and subtropical crops, as a soil treatment for control of soil-borne pathogens, and as a seed treatment to control downy mildews.
Common name: Metalaxyl
Another name: Ridomil, Allegiance, Metanaxin, Metasyl, Apron, Jiashuangling, Metalaxil, Metaxanin, Subdue, Ridomil Vino, Apron FL, Metaxanine
Chemical name: methyl N-(methoxyacetyl)-N-(2,6-xylyl)-DL-alaninate
Empirical formula: C15H21NO4
Structural formula: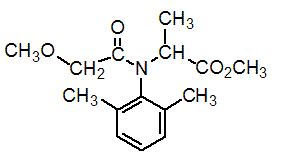 Mol. Weight: 279.33 g/mol
CAS No.: 57837-19-1
Specifications
Leading Metalaxyl supplier
Metalaxyl 30% DS
Metalaxyl 25% WP
Metalaxyl 35% WP
Metalaxyl 98% TC
Packing:
BULK PACKING
Solid: 25kg/Bag, 25kg/Drum, 50kg/Drum etc.
SMALL PACKING
Solid: 1kg/Alu bag, 500g/Alu bag, 200g/Alu bag, 100g/Alu bag, 50g/Alu bag, 15g/Alu bag etc.
Customerized packing label
Metalaxyl FAO standard
Professional registration
HAZARDS IDENTIFICATION
Hazard statement(s)
H302: Harmful if swallowed.
H317: May cause an allergic skin reaction.
H412: Harmful to aquatic life with long lasting effects.
Precautionary statement(s)
P261: Avoid breathing dust/fume/gas/mist/vapors/spray.
P264: Wash ... thoroughly after handling.
P270: Do not eat, drink or smoke when using this product.
P272: Contaminated work clothing should not be allowed out of the workplace.
P273: Avoid release to the environment.
P280: Wear protective gloves/ eye protection/ face protection.
P301+P312: IF SWALLOWED: call a POISON CENTER/doctor/... IF you feel unwell.
P302+P352: IF ON SKIN: wash with plenty of water.
P321: Specific treatment (see ... on this label).
P330: Rinse mouth.
P333+P313: IF SKIN irritation or rash occurs: Get medical advice/attention.
P363: Wash contaminated clothing before reuse.
P501: Dispose of contents/container to ...
Supplemental Hazard Statements: none
MAMMALIAN TOXICOLOGY
Acute toxicity: 1) Acute oral LD50 for rat: >669 a.i.mg/kg. 2) Acute dermal LD50 for rat: >5000 a.i.mg/kg. 3) Inhalation LC50 (4 h) for rat: >3.6 a.i. mg/L. 4) Not irritant to skin (rabbits). 5) Slight irritant to eyes (rabbits). 6) Not a skin sensitiser (guinea pigs). NOEL for rats 2.5, mice 35.7, dogs 8.0 mg/kg b.w. daily.
ADI(JMPR): 0.03 mg/kg b.w. [1982]
Classification:
Toxicity class WHO (a.i.): II (Moderately hazardous)
EC Risk Classification: Xn - Harmful: R22, R43; N - Dangerous for the environment: R52, R53
ECOTOXICOLOGY
Effect on birds: moederate toxicity to birds, acute oral LD50 for Mallard ducks is 1466 a.i.mg/kg. Effect on fish: moderate toxicity to fish, acute 96 hour LC50 for Rainbow trout is 0.96 a.i.mg/L. Effect on aquatic invertebrates: moderate toxicity to aquatic invertebrates, acute 48 hour EC50 for Daphnia magna is 3.47 a.i.mg/L. Effect on algae: moderate toxicity to algae, acute 72 hour EC50 for Scenedemus subspicatus is 0.42 a.i.mg/L. Effect on honeybees: low toxicity to honeybees, contact acute 48 hour LD50 is 200 a.i.μg/bee; oral acute 48 hour LD50 is 269 a.i.μg/bee. Effect on earthworms: low toxicity to earthworms, acute 14 day LC50 for Eisenia foetida is >1000 a.i.mg/kg.
ENVIRONMENTAL FATE
Metalaxyl's production may result in its release to the environment through various waste streams; its use as a fungicide results in its direct release to the environment. If released to air, a vapor pressure of 5.62×10-6 mm Hg at 25 deg C indicates metalaxyl will exist in both the vapor and particulate phases in the ambient atmosphere. Vapor-phase metalaxyl will be degraded in the atmosphere by reaction with photochemically-produced hydroxyl radicals; the half-life for this reaction in air is estimated to be 14 hrs. Particulate-phase metalaxyl will be removed from the atmosphere by wet and dry deposition. If released to soil, metalaxyl is expected to have very high to moderate mobility based upon a Koc range from 30 to 284. Volatilization from moist soil surfaces is not expected to be an important fate process based upon an estimated Henry's Law constant of 3.0×10-9 atm-cu m/mole. Metalaxyl undergoes fairly rapid degradation in soils incubated aerobically with a half-life of approx 40 days. Also 14C-metalaxyl was readily metabolized in soil with a history of fungicide treatment with a half-life of 14 days. If released into water, metalaxyl is not expected to adsorb to suspended solids and sediment based upon the range Koc values. Volatilization from water surfaces is not expected to be an important fate process based upon this compound's estimated Henry's Law constant. An estimated BCF of 4 suggests the potential for bioconcentration in aquatic organisms is low. Metalaxyl is resistant to chemical hydrolysis under environmental conditions. Photolysis of metalaxyl in aqueous solution using UV light with wavelengths greater than 290 nm results in 10% substrate transformation in 3 hours. Long time (65 hr) irradiation under artificial sunlight in the presence of humic acids results in 65% degradation of metalaxyl. Occupational exposure to metalaxyl may occur through inhalation and dermal contact with this compound at workplaces where metalaxyl is produced or used. Monitoring data indicate that the general population may be exposed to metalaxyl via ingestion of food contaminated with this compound. (SRC)
Usage: Fungicide reported by F. J. Schwinn et al. (Mitt. Biol. Bundesanst. Land-Fortswirtsch. Berlin-Dahlem, 1977, 178, 145) and by P. A. Urech (Proc. 1977 Br. Crop. Prot. Conf. - Pests Dis., 1977, 2, 623). Introduced by Ciba-Geigy AG (now Syngenta AG) and first marketed in 1979. Manufacturers: Agrochem; Jingma; Rallis; Sharda; Syngenta.
Application: Biochemistry Inhibits protein synthesis in fungi, by interference with the synthesis of ribosomal RNA. Systemic fungicide with protective and curative action, absorbed through the leaves, stems, and roots. Used to control diseases caused by air- and soil- borne Peronosporales on a wide range of temperate, subtropical and tropical crops. Foliar sprays with mixtures of metalaxyl and protectant fungicides are recommended to control air-borne diseases caused by Pseudoperonospora humuli on hops, Phytophthora infestans on potatoes and tomatoes, Peronospora tabacina on tobacco, Plasmopara viticola on vines, Bremia lactucae on lettuce, and downy mildews on various vegetables, at 200-300 g/ha. Soil applications of metalaxyl alone are used to control soil-borne pathogens causing root and lower stem rots on avocado and citrus, at 500-1500 g/ha. Seed treatments control systemic Peronosporaceae on maize, peas, sorghum and sunflowers, as well as damping-off (Pythium spp.) of various crops.