Thiophanate-methyl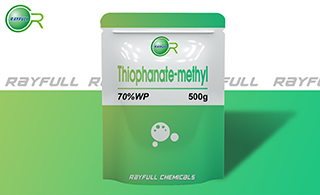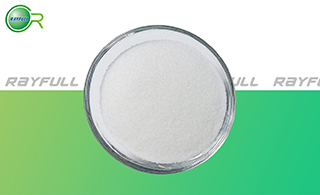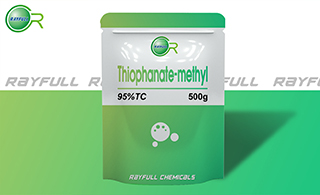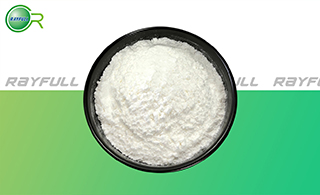 甲基硫菌灵
Introduction: Thiophanate-methyl is a broad-spectrum systemic fungicide that is absorbed by the roots and leaves of the treated plants. It has both protective and curative action. It is classified as group I fungicide. Since it targets a broad spectrum of diseases and plants, it has been used widely since 1973. It is recommended to alternate fungicides or tank mix this fungicide with other types of fungicides with different modes of action.
Common name: Thiophanate-methyl
Another name: Thiophanate M; Methylthiofanate; THIOPHANATE METHYL; Methylthiophanate; Mildothane; Neotopsin; Fungo; Cercobin methyl; Methyl topsin; Topsin Methyl; Caligran; Cycosin; Metoben; Thiopan; Easout; Trevin; Enovit methyl; Enovit Super; etc.
Chemical name: dimethyl 4,4'-(o-phenylene)bis(3-thioallophanate)
Empirical formula: C12H14N4O4S2
Structural formula: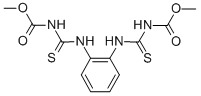 Mol. Weight: 342.39 g/mol
CAS No.: 23564-05-8
Specifications
Leading Thiophanate-methyl supplier
Thiophanate-methyl 95% TC
Thiophanate-methyl 97% TC
Thiophanate-methyl 70% WP
Packing:
BULK PACKING
Powder: 25kg/Bag, 25kg/Drum, 50kg/Drum etc.
Liquid: 200L/Drum, 20L/Drum, 10L/Drum etc.
SMALL PACKING
Powder: 1kg/Alu bag, 500g/Alu bag, 200g/Alu bag, 100g/Alu bag, 50g/Alu bag, 15g/Alu bag etc.
Liquid: 5L/Drum, 1L/Bottle, 500ml/Bottle, 250ml/Bottle, 100ml/Bottle, 50ml/Bottle etc.
Customerized packing label
Thiophanate-methyl FAO standard
Professional registration
HAZARDS IDENTIFICATION
Hazard statement(s)
H317 (100%): May cause an allergic skin reaction.
H332 (100%): Harmful if inhaled.
H341 (100%): Suspected of causing genetic defects.
H400 (100%): Very toxic to aquatic life.
H410 (100%): Very toxic to aquatic life with long lasting effects.
Precautionary statement(s)
P201: Obtain special instructions before use.
P202: Do not handle until all safety precautions have been read and understood.
P261: Avoid breathing dust/fume/gas/mist/vapors/spray.
P271: Use only outdoors or in a well-ventilated area.
P272: Contaminated work clothing should not be allowed out of the workplace.
P273: Avoid release to the environment.
P280: Wear protective gloves/protective clothing/eye protection/face protection.
P281: Use personal protective equipment as required.
P302+P352: IF ON SKIN: wash with plenty of water.
P304+P312: IF INHALED: Call a POISON CENTER/doctor/... if you feel unwell.
P304+P340: IF INHALED: Remove person to fresh air and keep comfortable for breathing.
P308+P313: IF exposed or concerned: Get medical advice/attention.
P312: Call a POISON CENTER or doctor/... if you feel unwell.
P321: Specific treatment (see supplemental first aid instructions on this label).
P333+P313: IF SKIN irritation or rash occurs: Get medical advice/attention.
P363: Wash contaminated clothing before reuse.
P391: Collect spillage.
P405: Store locked up.
P501: Dispose of contents/container to an approved waste disposal plant.
Supplemental Hazard Statements: none.
MAMMALIAN TOXICOLOGY
Acute toxicity: 1) Acute oral LD50 for rats is >5000 mg/kg. 2) Acute dermal LD50 for rats is >2000 mg/kg. 3) Acute inhalation toxicity LC50 (4 h) for rats is 1.7 mg/L. 4) Skin irritation: Non-irritating to skin (rabbits). 5) Eye irritation: Non-irritating to eyes (rabbits). 6) Skin sensitization for guinea pig: a skin sensitizer in a Magnusson and Kligman test in guinea-pigs, but not in a Buehler test.
NOEL: (2 y) for rats is 8.8 mg/kg/day; (2 y) for mice is 20 mg/kg/day; (1 y) for dogs is 8 mg/kg/day. Other Not carcinogenic. Not teratogenic.
ADI (JMPR) 0-0.08 mg/kg b.w. [1998, 2006]
Classification:
WHO Classification: U (Unlikely to present an acute hazard)
EC Risk Classification: Mutagenic category 3: R68; Xn - Harmful: R20, R43; N - Dangerous for the environment: R50, R53
US EPA Classification (formulation): IV (Caution - Not acutely toxic)
ECOTOXICOLOGY
Effect on birds: Acute oral LD50 for Mallard is >4640 mg/kg. Effect on fish: Acute LC50 (96 h) for Rainbow trout is 11.0 mg/l. Effects on aquatic invertebrates: Acute EC50 (48 h) for Daphnia magna is 5.4 mg/l. Effects on algae: Acute 72 hour EC50 for Pseudokirchneriella subcapitata is >25.4 mg/l. Effects on bees: contact acute 48 hour LD50 is >100 μg/bee, oral acute 48 hour LD50 is >100 μg/bee. Effects on earthworms: Acute 14 day LC50 is >13.2 mg/kg.
ENVIRONMENTAL FATE
Animals In rats, following oral administration, 61% is excreted in the urine and 35% in the faeces within 90 minutes after the last dose. Metabolism involves cyclisation to carbendazim (q.v.). The principal metabolite in rats is methyl 5-hydroxybenzimidazol-2-carbamate. Plants In plants, cyclisation occurs, leading to the formation of carbendazim (q.v.). Soil/Environment Soil persistence is c. 3-4 weeks. In soil, in aqueous solution, and under the influence of u.v. light, cyclisation occurs, leading to the formation of carbendazim (q.v.). This then undergoes degradation to 2-aminobenzimidazole and 5-hydroxy-2-aminobenzimidazole. Soil adsorption Kd 1.2.
Usage: Thiophanate-methyl was introduced by the Nippon Soda Co., Ltd. Registered in Japan in 1971. It is a systemic fungicide effective with protective and curative activity against a broad spectrum of diseases in fruit, vegetables and other crops.
Application: Biochemistry Carbendazim precursor. Mode of action Systemic fungicide with protective and curative action. Absorbed by the leaves and roots. Uses A fungicide used at 30-50 g/ha and effective against a wide range of fungal pathogens including: eyespot and other diseases of cereals; scab on apples and pears; Monilia disease and bitter rot on apples; Monilia spp. on stone fruit; canker on fruit trees; powdery mildews on pome fruit, stone fruit, vegetables, cucurbits, strawberries, vines, roses, etc.; Botrytis and Sclerotinia spp. on various crops; leaf spot diseases on beet, oilseed rape, celery, celeriac, etc.; club root on brassicas; dollar spot, Corticium, and Fusarium spp. on turf; grey mould in vines; blast in rice; sigatoka disease in bananas; and many diseases in floriculture. Also used on almonds, pecans, tea, coffee, peanuts, soya beans, tobacco, chestnuts, sugar cane, citrus fruit, figs, hops, mulberries, and many other crops. Used additionally as a wound protectant for pruning cuts on trees.