TOLCLOFOS-METHYL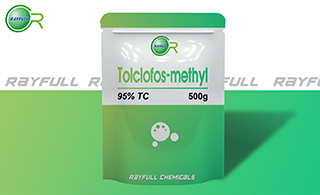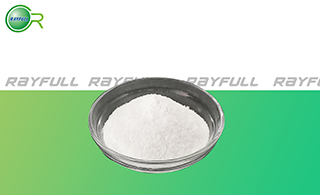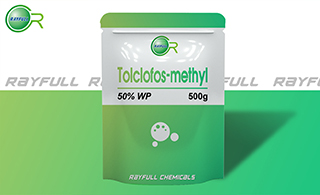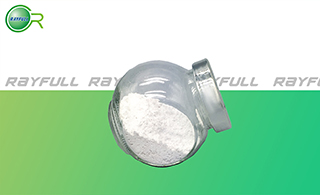 Introduction: Tolclofos-methyl is a broad-spectrum systemic fungicide. It is used to prevent soil-borne disease. Its adsorption effect is strong, not easy to lose, the duration is long. It's used to prevent and cure vegetable damping off, blight, sclerotia, root rot, cruciferous black root disease, brown rot. Effective for vegetables. The drug cannot be used with alkaline agents, and the drug can be used in the early stage of phytotoxicity, and it is safe to use.
Common name: Tolclofos-methyl
Another name: Rizolex, Risolex, Grancer, Basilex, S-3349
Chemical name: O-2,6-dichloro-p-tolyl O,O-dimethyl phosphorothioate
Empirical formula: C9H11Cl2O3PS
Structural formula: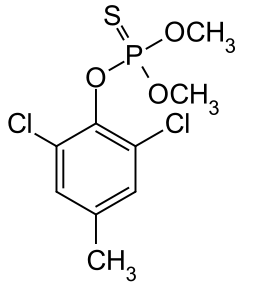 Mol. Weight: 301.13 g/mol
CAS No.: 57018-04-9
Specifications
Leading Tolclofos-methyl supplier
Tolclofos-methyl 50% WP
Tolclofos-methyl 95% TC
Packing:
BULK PACKING
Solid: 25kg/Bag, 25kg/Drum, 50kg/Drum etc.
SMALL PACKING
Solid: 1kg/Alu bag, 500g/Alu bag, 200g/Alu bag, 100g/Alu bag, 50g/Alu bag, 15g/Alu bag etc.
Customerized packing label
Tolclofos-methyl FAO standard
Professional registration
HAZARDS IDENTIFICATION
Hazard statement(s)
H317: May cause an allergic skin reaction.
H400: Very toxic to aquatic life.
H410: Very toxic to aquatic life with long lasting effects.
Precautionary statement(s)
P261: Avoid breathing dust/fume/gas/mist/vapors/spray.
P272: Contaminated work clothing should not be allowed out of the workplace.
P273: Avoid release to the environment.
P280: Wear protective gloves/ eye protection/ face protection.
P302+P352: IF ON SKIN: wash with plenty of water.
P321: Specific treatment (see ... on this label).
P333+P313: IF SKIN irritation or rash occurs: Get medical advice/attention.
P363: Wash contaminated clothing before reuse.
P391: Collect spillage.
P501: Dispose of contents/container to ...
Supplemental Hazard Statements: none
MAMMALIAN TOXICOLOGY
Acute toxicity: 1) Acute oral LD50 for rat: >5000 a.i.mg/kg. 2) Acute dermal LD50 for rat: >5000 a.i.mg/kg. 3) Inhalation LC50 (4 h) for rat: >3.32 a.i. mg/L. Non- irritating to skin (rabbits). 5) Non- irritating to eyes (rabbits). 6) Not a skin sensitiser (guinea pigs). No oncogenic effects were observed in rat or mouse feeding studies. In animal neurotoxicity studies, the active ingredient reduced motor activity and decreased cholinesterase levels. There were no other findings indicative of neurotoxicity. The active ingredient is not immunotoxic. No teratogenic effects on rats or rabbits were observed. No adverse effects on reproductive performance in rats were observed. Tolclofos-methyl was not genotoxic.
ADI(JMPR): 0.07 mg/kg b.w. [1994]
Classification:
Toxicity class WHO (a.i.): U (Unlikely to present an acute hazard)
US EPA Classification (formulation): III (Caution - Slightly toxic)
EC Risk Classification: Xn - Harmful: R43; N - Dangerous for the environment: R50, R53
ECOTOXICOLOGY
Effect on birds: low toxicity to birds, acute oral LD50 for Bobwhites quail is > 5000 a.i.mg/kg. Effect on fish: moderate toxicity to fish, acute 96 hour LC50 for Rainbow trout is 0.69 a.i.mg/L. Effect on aquatic invertebrates: moderate toxicity to aquatic invertebrates, acute 48 hour EC50 for Daphnia magna is 48 a.i.mg/L. Effect on algae: moderate toxicity to algae, acute 72 hour EC50 for Scenedemus subspicatus is 0.78 a.i.mg/L. Effect on honeybees: low toxicity to honeybees, contact acute 48 hour LD50 is >100 a.i.μg/bee. Effect on earthworms: moderate toxicity to earthworms, acute 14 day LC50 for Eisenia foetida is >500 a.i.mg/kg.
ENVIRONMENTAL FATE
In soil under dark aerobic conditions, tolclofos-methyl exhibitedlow to moderate persistence yielding two main metabolites, DM-TM (max. 13.3% applied radioactivity(AR), very low to low persistence) and ph-CH3(max. 8% AR, very low to moderate persistence). Non-extractable residues were formed at a maximum of 63% AR. CO2was formed at a maximum of 44.5%AR at study end. At anaerobic conditions, tolclofos-methyl exhibited moderate to medium persistence (DT50= 35.4–78.3 days). Photolysis is not envisaged to significantly contribute to the overalldegradation of tolclofos-methyl in soil under environmental conditions. atch adsorption/desorption studies indicated that tolclofos-methyl is expected to be immobile tolow mobile in soil, whereas metabolites DM-TM and ph-CH3are expected to exhibit very high mobilityin soil. Tolclofos-methyl is not prone to hydrolysis under environmental conditions. Aqueous photolysiscould slightly enhance degradation in aquatic systems. Tolclofos-methyl was not readily degraded in aready biodegradability test. Degradation within the water/sediment systems proceeded via cleavage of the P-O methyl and P-Oaryl linkages to form DM-TM and ph-CH3. In these experiments, tolclofos-methyl declined rapidly in thewater phase mainly due to partitioning to sediment. Residues of tolclofos-methyl within sediment roseup to 72.9% AR after 3 days. In the total system, tolclofos-methyl exhibited moderate to mediumpersistence. Metabolite DM-TM was the sole metabolite detected in significant quantities in both waterand sediment. No reliable half-life was determined for this metabolite. Metabolite ph-CH3was detectedat significant levels only in the sediment (6% AR after 30 days). Unextractable residues in sedimentoccurred at maxima of 26–35% AR. Carbon dioxide increased throughout the study up to 36–53% AR.Tolclofos-methyl was detected as volatiles up to 12–22% AR.
Usage: Developed by sumitomo chemical corporation and FBC UK. Patent: GB 1467561 (1997), US 4039635 (1997).
Application: Non-systemic contact fungicide with protective and curative action. Acts by inhibition of phospholipid biosynthesis, leading to inhibition of germination of spores and growth of fungal mycelium. Used to control of soil-borne diseases caused by Rhizoctonia, Corticium, Sclerotium and Typhula spp. on potatoes, sugar beet, cotton, peanuts, vegetables, cereals, ornamentals, bulb flowers, lawn turf, etc. Used as a seed, bulb or tuber treatment, soil drench, foliar spray, or by soil incorporation. 200-300g/100kg seed canbe used to control seedling disease, seedling blight on cotton; control seedling blight on rice at 450-660g/ha.