Tridemorph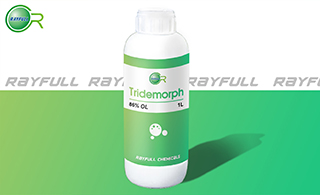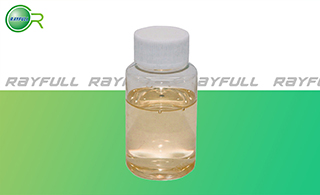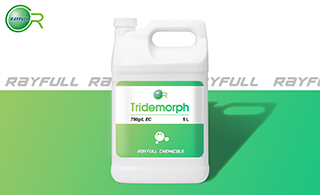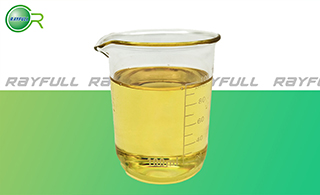 十三吗啉
Introduction: Systemic eradicant cereal fungicide Tridemorph is a fungicide. It was developed in the 1960s by the German multinational BASF who sell tridemorph under the trade name Calixin. It is used to control the fungus Erysiphe graminis in cereals, Mycosphaerella species in bananas, and Caticum solmonicolor in tea. Tridemorph is applied onto many crops across the world, but very little data on usage and production is in the public domain. In high doses it has been shown to have teratogenic effects. These effect are manifested in edemas, hemorrhages, hematomas, abnormal development of the brain (hydrocephalia), visceral cranium (micrognathia, cleft palate) and genitourinary system (hydronephrosis), in decreased size of pelvic bones, shoulder girdle, front and hind limbs, etc. Tridemorph belongs to the family of Oxazinanes. These are compounds containing an oxazinane moiety, which consists of a saturated aliphatic six-member ring with one oxygen atom, a nitrogen atom, and four carbon atoms. Isomers of oxaphospholane include 1,2-oxazinane, 1,3-oxazinane, and 1,4-oxazinane.
Common name: Tridemorph
Another name: 2,6-DIMETHYL-4-TRIDECYLMORPHOLINE; Calixine; Calixin; Kalinin; BASF 220F; etc.
Chemical name: 2,6-dimethyl-4-tridecylmorpholine
Empirical formula: C19H39NO
Structural formula:

Mol. Weight: 297.52 g/mol
CAS No.: 81412-43-3
Specifications
Leading Tridemorph supplier
Tridemorph 98% TC
Tridemorph 750 g/L EC
Tridemorph 86% OL
Packing:
BULK PACKING
Powder: 25kg/Bag, 25kg/Drum, 50kg/Drum etc.
Liquid: 200L/Drum, 20L/Drum, 10L/Drum etc.
SMALL PACKING
Powder: 1kg/Alu bag, 500g/Alu bag, 200g/Alu bag, 100g/Alu bag, 50g/Alu bag, 15g/Alu bag etc.
Liquid: 5L/Drum, 1L/Bottle, 500ml/Bottle, 250ml/Bottle, 100ml/Bottle, 50ml/Bottle etc.
Customerized packing label
Tridemorph FAO standard
Professional registration
HAZARDS IDENTIFICATION
Hazard statement(s)
H302+H332 (34.07%): Harmful if swallowed or if inhaled.
H302 (100%): Harmful if swallowed.
H315 (100%): Causes skin irritation.
H332 (100%): Harmful if inhaled.
H360 (100%): May damage fertility or the unborn child.
H400 (100%): Very toxic to aquatic life.
H410 (100%): Very toxic to aquatic life with long lasting effects.
Precautionary statement(s)
P280: Wear protective gloves/protective clothing/eye protection/face protection.
P261: Avoid breathing dust/fume/gas/mist/vapours/spray.
P321:Specific treatment (see on this label).
P301+P312: IF SWALLOWED: Call a POISON CENTER/doctor if you feel unwell.
P405: Store locked up.
P501: Dispose of contents/container in accordance with local/regional/national/ international regulations.
Supplemental Hazard Statements: none.
MAMMALIAN TOXICOLOGY
Acute toxicity: 1) Acute oral LD50 for rats is 500 mg/kg. 2) Acute dermal LD50 for rats is >4000 mg/kg. 3) Acute inhalation toxicity LC50 (4 h) for rats is 4.5 mg/L. 4) Skin irritation: Non-irritating to skin (rabbits). 5) Eye irritation: Non-irritating to eyes (rabbits). 6) Skin sensitization for guinea pig: Sensitizing.
NOEL: (2 y) for rats is 1.8 mg/kg daily. Other Not carcinogenic. Not genotoxic.
ADI 0-0.016 mg/kg b.w.
Classification:
WHO Classification: II (Moderately hazardous)
EC Risk Classification: Reproduction risk category 2: R61; Xn - Harmful: R20/22; Xi - Irritant: R38; N - Dangerous for the environment: R50, R53
US EPA Classification (formulation): No consensus across products or no products available.
ECOTOXICOLOGY
Effect on birds: Acute oral LD50 for quail is 1388 mg/kg. Effect on fish: Acute LC50 (96 h) for Rainbow trout is 3.4 mg/l. Effects on aquatic invertebrates: Acute EC50 (48 h) for Daphnia magna is 1.3 mg/l. Effects on algae: Acute 72 hour EC50 is 0.28 mg/l. Effects on bees: acute 48 hour LD50 is 200 μg/bee. Effects on earthworms: Acute 14 day LC50 is 880 mg/kg.
ENVIRONMENTAL FATE
Animals In rats, following oral administration, tridemorph is rapidly absorbed, and is almost completely eliminated within 2 days. Plants Residues in cereal grains at harvest are <0.05 mg/kg, mostly polar material. Metabolism proceeds via oxidation of the 4-alkyl side-chain and/or by opening of the morpholine ring. Soil/Environment DT50 (lab.) 20-50 d, (field) 14-34 d. Koc 2500-10 000.
Usage: Tridemorph was developed in the 1960s by the German multinational BASF. It is a fungicide used to control the fungus Erysiphe graminis in cereals and a range of other diseases.
Application: Biochemistry Ergosterol biosynthesis inhibitor, by inhibition of steroid reduction (sterol-D14-reductase) and isomerisation (D8 to D7-isomerase). Mode of action Systemic fungicide with eradicant action. Absorbed by the leaves and roots, giving some protective action. Uses Control of Erysiphe graminis in cereals, Mycosphaerella spp. in bananas, Corticium salmonicolor and Exobasidium vexans in tea, and Oidium heveae in hevea. Mixed with carbendazim to extend spectrum of cereal diseases controlled. Phytotoxicity Scorch may occur on some winter wheat varieties under certain climatic conditions.