GLUFOSINATE-AMMONIUM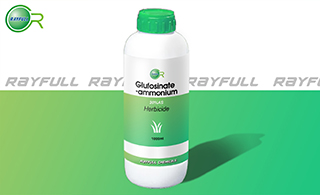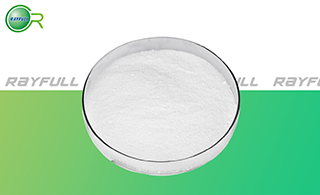 草铵膦
Introduction: Glufosinate-ammonium is a herbicide for total vegetation control and to control a wide range of weeds and grasses, such as annual broad-leaved weeds including nightshade, lamb's quarters, ragweed, velvetleaf, wild mustard; annual grasses including barnyard grass, bristly foxtail, witchgrass in oilseed rape, maize, potatoes, soybeans and non-cropped areas.
Common name: Glufosinate-ammonium
Another name: Basta, Ammonium glufusinate, DL-Phosphinothricin, Basta F1, Gluphosinate ammonium, Liberty (pesticide), etc.
Chemical name: ammonium (2RS)-2-amino-4-(methylphosphinato)butyric acid
Empirical formula: C5H15N2O4P
Structural formula:

Mol. Weight: 198.2 g/mol
CAS No.: 77182-82-2
Specifications
Leading Glufosinate-ammonium supplier
Glufosinate-ammonium 200 g/L AS
Glufosinate-ammonium 95% TC
Packing:
BULK PACKING
Solid: 25kg/Bag, 25kg/Drum, 50kg/Drum etc.
Liquid: 200L/Drum, 20L/Drum, 10L/Drum ect.
SMALL PACKING
Solid: 1kg/Alu bag, 500g/Alu bag, 200g/Alu bag, 100g/Alu bag, 50g/Alu bag, 15g/Alu bag etc.
Liquid: 5L/Drum, 1L/Bottle, 500ml/Bottle, 250ml/Bottle, 100ml/Bottle, 50ml/Bottle etc.
Customerized packing label
Glufosinate-ammonium FAO standard
Professional registration
HAZARDS IDENTIFICATION
Hazard statement(s)
H302: Harmful if swallowed.
H312: Harmful in contact with skin.
H332: Harmful if inhaled.
H360FD: May damage fertility; May damage the unborn child.
H373: Causes damage to organs through prolonged or repeated exposure.
Precautionary statement(s)
P201: Obtain special instructions before use.
P202: Do not handle until all safety precautions have been read and understood.
P260: Do not breathe dust/fume/gas/mist/vapors/spray.
P261: Avoid breathing dust/fume/gas/mist/vapors/spray.
P264: Wash ... thoroughly after handling.
P270: Do not eat, drink or smoke when using this product.
P271: Use only outdoors or in a well-ventilated area.
P280: Wear protective gloves/protective clothing/eye protection/face protection.
P281: Use personal protective equipment as required.
P301+P312: IF SWALLOWED: call a POISON CENTER/doctor/... IF you feel unwell.
P302+P352: IF ON SKIN: wash with plenty of water.
P304+P312: IF INHALED: Call a POISON CENTER/doctor/... if you feel unwell.
P304+P340: IF INHALED: Remove person to fresh air and keep comfortable for breathing.
P308+P313: IF exposed or concerned: Get medical advice/attention.
P312: Call a POISON CENTER or doctor/... if you feel unwell.
P314: Get medical advice/attention if you feel unwell.
P322: Specific measures (see ...on this label).
P330: Rinse mouth.
P363: Wash contaminated clothing before reuse.
P405: Store locked up.
P501: Dispose of contents/container to ...
Supplemental Hazard Statements: none
MAMMALIAN TOXICOLOGY
Acute toxicity: 1) Acute oral LD50 for mouse: 416 a.i.mg/kg. 2) Acute dermal LD50 for rabbit: >2000 a.i.mg/kg. 3) Inhalation LC50 (4 h) for rat: 1.26 a.i.mg/L. 4) Not a skin irritant (rabbits). 5) Not a eye irritant (rabbits). 6) A skin sensitiser (guinea pigs).
NOEL: (2 y) for rats is 2 mg/kg b.w. daily.
ADI (JMPR): 0.01 mg/kg b.w. [2012]
Classification:
Toxicity class WHO (a.i.): II (Moderately hazardous)
US EPA Classification (formulation):III (Caution - Slightly toxic)
EC Risk Classification: Reproduction risk category 2 and 3: R60, R63; Xn - Harmful: R20/21/22, R48/20/22
ECOTOXICOLOGY
Effect on birds: low toxicity to birds, acute LD50 for Japanese quail is >2000 a.i.mg/kg. Effect on fish: low toxicity to fish, acute 96 hour LC50 for Rainbow trout is 710 a.i.mg/L. Effect on aquatic invertebrates: low toxicity to aquatic invertebrates, acute 48 hour EC50 for Daphnia magna is 668 a.i.mg/L. Effect on algae: low toxicity to algae, acute 72 hour EC50 for Scenedemus subspicatus is 46.5 a.i.mg/L. Effect on honeybees: low toxicity to honeybees, contact acute 48 hour LD50 is >345 a.i.μg/bee; oral acute 48 hour LD50 is >600 a.i.μg/bee. Effect on earthworms: low toxicity to earthworms, acute 14 day LC50 for Eisenia foetida is >1000 a.i.mg/kg.
ENVIRONMENTAL FATE
Glufosinate-ammonium's production may result in its release to the environment through various waste streams; it's use as a herbicide will result in its direct release to the environment. If released to air, an estimated vapor pressure of 9.1×10-12 mm Hg at 25 deg C indicates glufosinate-ammonium will exist solely in particulate phase in the ambient atmosphere. Particulate-phase glufosinate-ammonium will be removed from the atmosphere by wet and dry deposition. If released to soil, glufosinate-ammonium is expected to have high to low soil mobility based on Koc values of 9.6 to 1,229. Field studies have indicated that glufosinate-ammonium rarely migrates below 10-15 cm in soil, presumably because of rapid microbial degradation. Microbial degradation is the primary degradation process in soil and occurs rapidly with transformation to 3-methylphosphinyl-propionic acid and 2-methylphosphinyl-acetic acid and ultimately to carbon dioxide. The aerobic half-life in soil is typically 3-11 days with an anaerobic half-life of 5-10 days. Field dissipation half-lives of 6-20 days (avg 13 days) are reported. A laboratory batch and in situ microcosm study demonstrated that glufosinate-ammonium can be persistent and transported in an aquifer with relatively low clay content and little labile organic carbon. If released into water, glufosinate-ammonium is expected to have low to high adsorption to suspended solids and sediment based upon the Koc. Volatilization from water surfaces is not expected to be an important fate process based upon this compound's estimated Henry's Law constant. An estimated BCF of 3.2 suggests the potential for bioconcentration in aquatic organisms is low. Hydrolysis and photolysis in water are not expected to be important fate processes with half-lives of greater than 300 days.
Usage: The ammonium salt was reported as a herbicide by F. Schwerdtle et al. (Z. Pflanzenkr. Pflanzenschutz, 1981, Sonderheft IX, p. 431) and was introduced by Hoechst AG (now Bayer CropScience). Manufacturers: Bayer CropScience. Glufosinate-ammonium is a glutamine synthetase inhibitor; leads to accumulation of ammonium ions, and inhibition of photosynthesis.
Application: Non-selective contact herbicide with some systemic action. Translocation occurs only within leaves, predominantly from the leaf base to the leaf tip. Glufosinate-ammonium is used for control of a wide range of annual and perennial broad-leaved weeds and grasses in fruit orchards, vineyards, rubber and oil palm plantations, ornamental trees and bushes, non-crop land, and pre-emergence in vegetables. Also used as a desiccant in potatoes, sunflowers, etc. For control of annual and perennial weeds and grasses in glufosinate-tolerant crops (oilseed rape, maize, soya beans, sugar beet) developed through gene technology. Applied at 0.4-1.5 kg/ha.