(Z)-9-TRICOSENE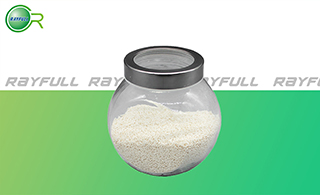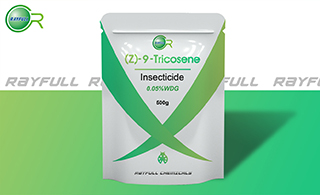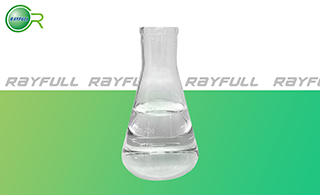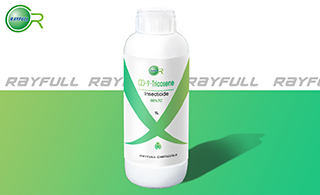 诱虫烯
Introduction: (Z)-9-Tricosene, known as muscalure, is an insect pheromone found in dipteran flies such as the housefly. Females produce it to attract males to mate. It is used as a pesticide, luring males to traps to prevent them from reproducing.
Common name: (Z)-9-Tricosene
Another name: Muscalure, Cis-9-Tricosene, (Z)-tricos-9-ene.
Chemical name: (Z)-tricos-9-ene
Empirical formula: C23H46
Structural formula:

Mol. Weight: 322.621 g/mol
CAS No.: 27519-02-4
Specifications
Leading (Z)-9-Tricosene supplier
(Z)-9-Tricosene 0.05% WDG
(Z)-9-Tricosene 86% TC
Packing:
BULK PACKING
Powder: 25kg/Bag, 25kg/Drum, 50kg/Drum etc.
Liquid: 200L/Drum, 20L/Drum, 10L/Drum ect.
SMALL PACKING
Powder: 1kg/Alu bag, 500g/Alu bag, 200g/Alu bag, 100g/Alu bag, 50g/Alu bag, 15g/Alu bag etc.
Liquid: 5L/Drum, 1L/Bottle, 500ml/Bottle, 250ml/Bottle, 100ml/Bottle, 50ml/Bottle etc.
Customerized packing label
Professional registration
HAZARDS IDENTIFICATION
Hazard statement(s)
H317: May cause an allergic skin reaction.
Precautionary statement(s)
P261: Avoid breathing dust/fume/gas/mist/vapors/spray.
P272: Contaminated work clothing should not be allowed out of the workplace.
P280: Wear protective gloves/protective clothing/eye protection/face protection.
P302+P352: IF ON SKIN: wash with plenty of water.
P321: Specific treatment (see ... on this label).
P333+P313: IF SKIN irritation or rash occurs: Get medical advice/attention.
P363: Wash contaminated clothing before reuse.
P501: Dispose of contents/container to ...
Supplemental Hazard Statements: none
MAMMALIAN TOXICOLOGY
Acute toxicity: 1) Acute oral LD50 for rat: >5000 a.i.mg/kg. 2) Acute dermal LD50 for rat: >2000 a.i.mg/kg. 3) Inhalation LC50 (4 h) for rat: >5.0 a.i.g/m3. 4) Slightly - irritating to skin (rabbits). 5) Slightly- irritating to eyes (rabbits). 6) Moderate dermal sensitization. No component of this product present at levels greater than or equal to 0.1% is identified as probable, possible or confirmed human carcinogen by IARC. May cause respiratory irritation.
ADI: 0.03 mg/kg b.w.
Classification:
EC Risk Classification: Environmental hazards
Hazardous to the aquatic environment, acute hazard: Category 1-Very toxic to aquatic life.
Hazardous to the aquatic environment, long-term hazard: Category 1-Very toxic to aquatic life with long lasting effects.
ECOTOXICOLOGY
Effect on birds: Practically non toxicity to birds, acute oral LD50 for Bobwhite quail is >2000 a.i.mg/kg. Effect on fish: Practically non toxicity to fish, acute 96 hour LC50 for Rainbow trout is >1000 a.i.ppm. Effect on aquatic invertebrates: high toxicity to aquatic invertebrates, acute 48 hour LC50 for Daphnia magna is 1.08 a.i.ppm.
ENVIRONMENTAL FATE
(Z)-9-tricosene or (cis-9-tricosene), is a twenty-three carbon straight chain compound with a double bond between the ninth and tenth carbon atom. It is in the general hydrocarbon family referred to as alkenes. This family of compounds is relatively more reactive than saturated hydrocarbons (alkanes) in laboratory reactions. However, in the environment alkenes would be expected to persist. The solubility of straight chain alkenes generally tends to decrease as the number of carbons increases. The major routes of dissipation in the environment would be expected to be volatilization and microbial mediated degradation.
Usage: (Z)-9-Tricosene was sex hormone derived from the female flies by Carlson et al., and developed as an insect attractant by Zoecon Industries Ltd.(Sandoz AG). Pheromones are volatile chemicals produced by a given species to communicate with other individuals of the same species. The purpose is to change the behavior of the individuals who smell or otherwise sense the pheromone. For example, many kinds of female insects, including flies, produce pheromones that attract males of the same species. Animals also use pheromones to mark territory (dogs, bears), or to warn other individuals of danger. Pheromones are effective in tiny amounts, and act only on one species or a few closely related species.
Application: Although pure (Z)-9-tricosene is a liquid, the final form of the active ingredient is usually a solid that has been impregnated with the pheromone. The impregnated material is then attached to a bait station, trap, strip, or other item. The pheromone is slowly released to the air over a period of weeks.