METAZACHLOR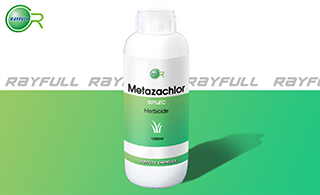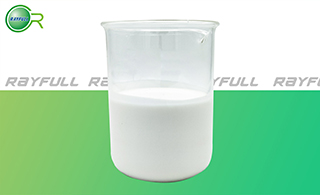 吡草胺
Introduction: A residual herbicide used to control a wide range of weeds in crops, ornamental trees and shrubs.
Common name: Metazachlor
Another name: Metazachlore, Butisan S, Metazachlor [BSI:ISO], Pree, Metazochlor, Methazachlor, etc.
Chemical name: 2-chloro-N-(pyrazol-1-ylmethyl)acet-2',6'-xylidide
Empirical formula: C14H16ClN3O
Structural formula:

Mol. Weight: 277.75 g/mol
CAS No.: 67129-08-2
Specifications
Leading Metazachlor supplier
Metazachlor 500 g/L SC
Metazachlor 96% TC
Packing:
BULK PACKING
Solid: 25kg/Bag, 25kg/Drum, 50kg/Drum etc.
Liquid: 200L/Drum, 20L/Drum, 10L/Drum ect.
SMALL PACKING
Solid: 1kg/Alu bag, 500g/Alu bag, 200g/Alu bag, 100g/Alu bag, 50g/Alu bag, 15g/Alu bag etc.
Liquid: 5L/Drum, 1L/Bottle, 500ml/Bottle, 250ml/Bottle, 100ml/Bottle, 50ml/Bottle etc.
Customerized packing label
Metazachlor FAO standard
Professional registration
HAZARDS IDENTIFICATION
Hazard statement(s)
H317: May cause an allergic skin reaction.
H351: Suspected of causing cancer.
H400: Very toxic to aquatic life.
H410: Very toxic to aquatic life with long lasting effects.
Precautionary statement(s)
P201: Obtain special instructions before use.
P202: Do not handle until all safety precautions have been read and understood.
P261: Avoid breathing dust/fume/gas/mist/vapors/spray.
P272: Contaminated work clothing should not be allowed out of the workplace.
P273: Avoid release to the environment.
P280: Wear protective gloves/protective clothing/eye protection/face protection.
P281: Use personal protective equipment as required.
P302+P352: IF ON SKIN: wash with plenty of water.
P308+P313: IF exposed or concerned: Get medical advice/attention.
P321: Specific treatment (see ... on this label).
P333+P313: IF SKIN irritation or rash occurs: Get medical advice/attention.
P363: Wash contaminated clothing before reuse.
P391: Collect spillage.
P405: Store locked up.
P501: Dispose of contents/container to ...
Supplemental Hazard Statements: none
MAMMALIAN TOXICOLOGY
Acute toxicity: 1) Acute oral LD50 for rat: 3480 a.i.mg/kg. 2) Acute dermal LD50 for rat: >2000 a.i.mg/kg. 3) Inhalation LC50 (4 h) for rat: 34.5 a.i.mg/L. 4) Non-irritating to skin (rabbits). 5) Minimally to slightly-irritating to eyes (rabbits). 6) Strong sensitise (guinea pigs).
Not considered to be genotoxic. No evidence of neurotoxicity or neuropathology in standard studies.
ADI: 0.08 mg/kg b.w./day [Rat, SF=100]
Classification:
Toxicity class WHO (a.i.): III (Slightly hazardous)
US EPA Classification (formulation): No consensus across products or no products available
EC Risk Classification: Xn - Harmful: R43; N - Dangerous for the environment: R50, R53
ECOTOXICOLOGY
Effect on birds: moderate toxicity to birds, acute oral LD50 for Bobwhite quail is 2000 a.i.mg/kg. Effect on fish: moderate toxicity to fish, acute 96 hour LC50 for Rainbow trout is 8.5 a.i.mg/L. Effect on aquatic invertebrates: moderate toxicity to aquatic invertebrates, acute 48 hour EC50 for Daphnia magna is 33 a.i.mg/L. Effect on algae: moderate toxicity to algae, acute 72 hour EC50 for Pseudokirchneriella subcapitata is 0.0162 a.i.mg/L. Effect on honeybees: low-moderate toxicity to honeybees, contact acute 48 hour LD50 is >100 a.i.μg/bee, oral acute 48 hour LD50 is 72.2 a.i.μg/bee. Effect on earthworms: moderate toxicity to earthworms, acute 14 day LC50 for Eisenia foetida is 500 a.i.mg/kg.
ENVIRONMENTAL FATE
Metazachlor exhibited medium high mobility in soils, while the mobility of metabolites 479M04,479M06 and 479M08 was high to very high and the mobility of metabolites 479M09, 479M11 and479M12 was very high. There was no evidence that the adsorption of metazachlor and of its metabolites was pH dependent. In a 2-year lysimeter study carried out in northern Germany, metazachlor was applied in the first year only to the soil surface as a spray 15 days after an oil seed rape crop was sown in September at a rate equivalent to 1 kg a.s./ha. Parent metazachlor was not determinable (limit of detection 0.04lg/L) in any leachate sample. In contrast, the maximum annual average concentration of 479M04 was 21.4l g/L (parent equivalents). In the leachate samples, metabolite 479M12 was present at up to 3.6l g/L, 479M08 was up to 17.3l g/L, 479M09 was up to 3.3l g/L and 479M11 was up to 2.5l g/L (note these concentrations are not annual averages).
For metazachlor, the potential for groundwater exposure from the representative uses on spring and winter oil seed rape above the parametric drinking water limit of 0.1l g/L was concluded to be low in geoclimatic situations that are represented by all FOCUS groundwater scenarios (six scenarios for winter oil seed rape and three scenarios for spring oil seed rape). The potential for ground water exposure by the metabolites 479M04, 479M08, 479M09, 479M11 and 479M12 was however concluded to be high over a wide range of geoclimatic conditions represented by the FOCUS ground water scenarios.
Usage: Developed by BSSF AG, patent: RO 84824(1984), BR 7800632(1980), EP 23308(1981), Selective herbicide, absorbed by the hypocotyls and roots. Inhibits germination.
Application: Pre-emergence and early post-emergence control of winter and annual grasses (such as Alopecurus myosuroides, Apera spica-venti, Avena fatua, Digitaria sanguinalis, Echinochloa crus-galli, Poa annua and Setaria spp.) and broad-leaved weeds (Amaranthus, Anthemis, Matricaria, Polygonum, Sinapis, Solanum, Stellaria, Urtica and Veronica spp.) in artichokes, broccoli, asparagus, Brussels sprouts, cabbages, cauliflower, sweetcorn, garlic, horseradish, kale, leeks, maize, white mustard, onions, peanuts, pome fruits, potatoes, radish, rape, soya beans, stone fruits, strawberries, sugar cane, sunflowers, tobacco and turnips. Applied at 1.0-1.5 kg/ha.