BROMACIL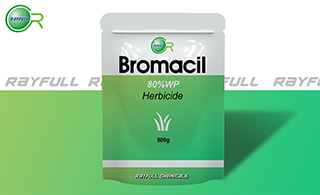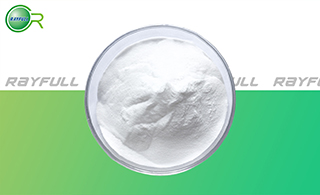 除草定
Introduction: Bromacil is used primarily for the control of annual and perennial grasses and broadleaf weeds, both nonselectively on noncrop lands and selectively for weed control in a few crops (citrus and pineapple). It appears to act in plants by inhibiting photosynthesis and to be primarily absorbed through the roots.
Common name: Bromacil
Another name: Bromazil, Uragan, Hyvar X, Borea, Borocil, Bromax, Cynogan, Hyvarex, Nalkil, Uragon, Urox-hx, Hyvar X bromacil, Krovar II, Urox B, Herbicide 976, Hyvar X-L, Hyvar X-WS, Istemul, Ureabor, Hibor, Hyvar X Weed Killer, Urox ha, etc.
Chemical name: (RS)-5-bromo-3-sec-butyl-6-methyluracil
Empirical formula: C9H13BrN2O2
Structural formula: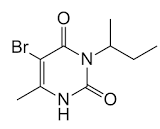 Mol. Weight: 261.12 g/mol
CAS No.: 314-40-9
Specifications
Leading Bromacil supplier
Bromacil 80% WP
Bromacil 95% TC
Packing:
BULK PACKING
Solid: 25kg/Bag, 25kg/Drum, 50kg/Drum etc.
SMALL PACKING
Solid: 1kg/Alu bag, 500g/Alu bag, 200g/Alu bag, 100g/Alu bag, 50g/Alu bag, 15g/Alu bag etc.
Customerized packing label
Bromacil FAO standard
Professional registration
HAZARDS IDENTIFICATION
Hazard statement(s)
H302: Harmful if swallowed.
H316: Causes mild skin irritation.
H320: Causes eye irritation.
H336: May cause drowsiness or dizziness.
H351: Suspected of causing cancer.
H400: Very toxic to aquatic life.
H410: Very toxic to aquatic life with long lasting effects.
Precautionary statement(s)
P201: Obtain special instructions before use.
P202: Do not handle until all safety precautions have been read and understood.
P261: Avoid breathing dust/fume/gas/mist/vapors/spray.
P264: Wash ... thoroughly after handling.
P270: Do not eat, drink or smoke when using this product.
P271: Use only outdoors or in a well-ventilated area.
P273: Avoid release to the environment.
P281: Use personal protective equipment as required.
P301+P312: IF SWALLOWED: call a POISON CENTER/doctor/... IF you feel unwell.
P304+P340: IF INHALED: Remove person to fresh air and keep comfortable for breathing.
P305+P351+P338: IF IN EYES: Rinse cautiously with water for several minutes. Remove contact lenses if present and easy to do - continue rinsing.
P308+P313: IF exposed or concerned: Get medical advice/attention.
P312: Call a POISON CENTER or doctor/... if you feel unwell.
P330: Rinse mouth.
P332+P313: IF SKIN irritation occurs: Get medical advice/attention.
P337+P313: IF eye irritation persists: Get medical advice/attention.
P391: Collect spillage.
P403+P233: Store in a well-ventilated place. Keep container tightly closed.
P405: Store locked up.
P501: Dispose of contents/container to ...
Supplemental Hazard Statements: none
MAMMALIAN TOXICOLOGY
Acute toxicity: 1) Acute oral LD50 for rat: 1300 a.i.mg/kg. 2) Acute dermal LD50 for rabbit: >5000 a.i.mg/kg. 3) Inhalation LC50 (4 h) for rat: 5.6 a.i.mg/L. 4) slight skin irritant (rabbits). 5) moderate eye irritant (rabbits). 6) Not a skin sensitiser (guinea pigs).
No evidence of mutagenic effects during in vivo and in vitro assays. No reproductive toxicity.
ADI: 0.13 mg/kg b.w./day
Classification:
Toxicity class WHO (a.i.): U (Unlikely to present an acute hazard)
US EPA Classification (formulation): IV (solid, Caution - Not acutely toxic); II (liquid, Warning - Moderately toxic)
EC Risk Classification: N - Dangerous for the environment: R50/53
ECOTOXICOLOGY
Effect on birds: low toxicity to birds, acute oral LD50 for Bobwhite quail is >2250 a.i.mg/kg. Effect on fish: moderate toxicity to fish, acute 96 hour LC50 for Bluegill sunfish is >36 a.i.mg/L. Effect on aquatic invertebrates: low toxicity to aquatic invertebrates, acute 48 hour EC50 for Daphnia magna is >119 a.i.mg/L. Effect on algae: moderate toxicity to algae, acute 72 hour EC50 is 0.013 a.i.mg/L. Effect on honeybees: low toxicity to honeybees, acute 48 hour LD50 is >100 a.i.μg/bee.
ENVIRONMENTAL FATE
Bromacil's production may result in its release to the environment through various waste streams; its use as a herbicide will result in its direct release to the environment. If released to air, a vapor pressure of 3.07×10-7 mm Hg at 25 deg C indicates bromacil will exist in both the vapor and particulate phases in the atmosphere. Vapor-phase bromacil will be degraded in the atmosphere by reaction with photochemically-produced hydroxyl radicals; the half-life for this reaction in air is estimated to be 6.6 hours. Particulate-phase bromacil will be removed from the atmosphere by wet or dry deposition. Irradiation of aqueous solutions with sunlight or laboratory photoreactors over a 6-day to 4-month exposure period resulted in <4% loss of bromacil; therefore bromacil is not expected to be susceptible to direct photolysis by sunlight. If released to soil, bromacil is expected to have very high to high mobility based upon a Koc range of 12 to 126. The pKa of bromacil is 9.30, indicating that this compound will exist partially in the anion form in the environment and anions generally do not adsorb more strongly to soils containing organic carbon and clay than their neutral counterparts. Volatilization from moist soil surfaces is not expected to be an important fate process based upon an estimated Henry's Law constant of 1.3×10-10 atm-cu m/mole. Bromacil may not volatilize from dry soil surfaces based upon its vapor pressure. The mineralization half-lives in loamy sand and mucky peat soils were estimated to range from 5,429 to 46,200 days, indicating that biodegradation may not be an important environmental fate process in soil and water. If released into water, bromacil is not expected to adsorb to suspended solids and sediment based upon the Koc range. Volatilization from water surfaces is not expected to be an important fate process based upon this compound's estimated Henry's Law constant. A BCF of 2.20 suggests bioconcentration in aquatic organisms is low. Hydrolysis is not expected to be an important environmental fate process since bromacil was stable to hydrolysis in sterile aqueous pH 5, 7, and 9 buffer solutions.
Usage: A soil acting uracil herbicide used to control a wide variety of annual and perennial weeds mainly on non-crop areas and fruit. Absorbed mainly via root system, non-selective. Inhibits photosynthesis (photosystem II).
Application: This product is non-selective herbicide to 5-15 kg a.i./ha dose of fertilizer, can prevent the area unless the land for general weed; Control in annual weeds, dosage 2-4 kg/ha. In the colonization of citrus garden Weed Control in annual dosage of 3.2 -8.0 kg/ha; pineapple in the amount of 1.8-5.5 kg/ha. In higher doses, its effects can be maintained for more than one season.