2,4-D ACID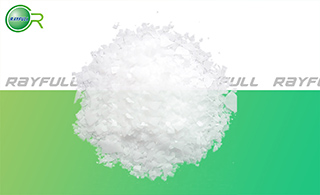 2,4-滴酸
Introduction: A translocated phenoxy herbicide for use in cereals, grass and amenity use. Can also be a pesticide transformation product. It can be used in Turf grass & pastures; Non-cropping situations; Amenity sites; Orchards; Cereals including barley, wheat and oats; Lucerne field.
Common name: 2,4-D ACID
Another name: Hedonal, 2,4-D, Rhodia, Agrotect, Fernesta, Fernimine, Netagrone, Tributon, Vergemaster, Amoxone, Dicopur, Dormone, Estone, Ipaner, Moxone, Phenox, Pielik, Weedone, Crop rider, B-Selektonon, Pennamine D, Weed-Rhap, Weed-ag-bar, Weedone lv4, Weedez wonder bar, Chloroxone, Herbidal, Planotox, Weed-B-gon, Weedatul, Weedtrol, Ferxone, Verton 2D, Emulsamine bk, Foredex 75, Brush-rhap, Mota Maskros, Envert dt, Lawn-keep, Weed tox, Esteron 76 BE, Emulsamine E-3, Ded-Weed LV-69, Macrondray, Miracle, Monosan, Plantgard, Crotilin, Deherban, Emulsamine, Pennamine, Barrage, Dormon, etc.
Chemical name: (2,4-dichlorophenoxy)acetic acid
Empirical formula: C8H6Cl2O3
Structural formula: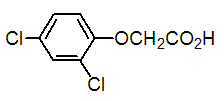 Mol. Weight: 221.04 g/mol
CAS No.: 94-75-7
Specifications
Leading 2,4-D ACID supplier
2,4-D ACID 96% TC
2,4-D ACID 98% TC
Packing:
BULK PACKING
Solid: 25kg/Bag, 25kg/Drum, 50kg/Drum etc.
SMALL PACKING
Solid: 1kg/Alu bag, 500g/Alu bag, 200g/Alu bag, 100g/Alu bag, 50g/Alu bag, 15g/Alu bag etc.
Customerized packing label
2,4-D ACID FAO standard
Professional registration
HAZARDS IDENTIFICATION
Hazard statement(s)
H302 (100%): Harmful if swallowed.
H317 (96.55%): May cause an allergic skin reaction.
H318 (96.55%): Causes serious eye damage.
H411 (96.55%): Toxic to aquatic life with long lasting effects.
Precautionary statement(s)
P261: Avoid breathing dust/fume/gas/mist/vapors/spray.
P264: Wash ... thoroughly after handling.
P270: Do not eat, drink or smoke when using this product.
P272: Contaminated work clothing should not be allowed out of the workplace.
P273: Avoid release to the environment.
P280: Wear protective gloves/protective clothing/eye protection/face protection.
P301+P312: IF SWALLOWED: call a POISON CENTER/doctor/... IF you feel unwell.
P302+P352: IF ON SKIN: wash with plenty of water.
P305+P351+P338: IF IN EYES: Rinse cautiously with water for several minutes. Remove contact lenses if present and easy to do - continue rinsing.
P310: Immediately call a POISON CENTER or doctor/physician.
P321: Specific treatment (see ... on this label).
P330: Rinse mouth.
P333+P313: IF SKIN irritation or rash occurs: Get medical advice/attention.
P363: Wash contaminated clothing before reuse.
P391: Collect spillage.
P501: Dispose of contents/container to ...
Supplemental Hazard Statements: none
MAMMALIAN TOXICOLOGY
Acute toxicity: 1) Acute oral LD50 for rat: >300 a.i.mg/kg. 2) Acute dermal LD50 for rat: >2000 a.i.mg/kg. 3) Inhalation LC50 (4 h) for rat: >1.79 a.i. mg/L. 4) irritant to skin (rabbits). 5) irritant to eyes (rabbits). 6) A skin sensitiser (guinea pigs). NOEL: (2 y) for rats and mice is 5 mg/kg b.w.; (1 y) for dogs is 1 mg/kg b.w.
ADI(JMPR): 0.01 mg/kg b.w.[2001]
Classification:
Toxicity class WHO (a.i.): II (Moderately hazardous)
US EPA Classification (formulation): II-III
EC Risk Classification: Xn - Harmful: R22, R41, R43; Xi - Irritant: R37; N - Dangerous for the environment: R52, R53
ECOTOXICOLOGY
Effect on birds: moderate toxicity to birds, acute oral LD50 for Bobwhites quail is >500 a.i.mg/kg. Effect on fish: moderate toxicity to fish, acute 96 hour LC50 for Fathead minnow is 100 a.i.mg/L. Effect on aquatic invertebrates: low toxicity to aquatic invertebrates, acute 48 hour EC50 for Daphnia magna is 134.2 a.i.mg/L. Effect on algae: low toxicity to algae, acute 72 hour EC50 for Raphidocelis subcapitata is 24.2 a.i.mg/L. Effect on honeybees: low-moderate toxicity to honeybees, contact acute 48 hour LD50 is >100 a.i.μg/bee, oral acute 48 hour LD50 is 94 a.i.μg/bee. Effect on earthworms: moderate toxicity to earthworms, acute 14 day LC50 for Eisenia foetida is 350 a.i.mg/kg.
ENVIRONMENTAL FATE
2,4-D's production may result in its release to the environment through various waste streams; its use as a herbicide will result in its direct release to the environment. If released to air, a vapor pressure of 1.40×10-7 mm Hg at 25 deg C indicates 2,4-D will exist in both the vapor and particulate phases in the atmosphere. Vapor-phase 2,4-D will be degraded in the atmosphere by reaction with photochemically-produced hydroxyl radicals; the half-life for this reaction in air is estimated to be 19 hrs. Particulate-phase 2,4-D will be removed from the atmosphere by wet and dry deposition. In aqueous media, phenoxy herbicides have ultraviolet maxima in the 280-290 nm range, suggesting that 2,4-D may be susceptible to direct photolysis. If released to soil, 2,4-D is expected to have very high to high mobility based upon a Koc range of 20 to 136. Volatilization from moist soil surfaces is not expected to be an important fate process based upon a Henry's Law constant of 9.75×10-8 atm-cu m/mole. 2,4-D is not expected to volatilize from dry soil surfaces based upon its vapor pressure. Biodegradation is an important environmental fate process for 2,4-D in most soils, leading to various hydroxylic aromatic products. The rate of degradation is affected by the conditions, especially the concentrations of 2,4-D and water content temperature and the organic content of soil and the status of pre-exposure of the soil to 2,4-D or its salts or esters. If released into water, 2,4-D is not expected to adsorb to suspended solids and sediment based upon the Koc values. When released to water, 2,4-D will tend to biodegrade with the rate dependent upon level of nutrients present, temperature, availability of oxygen, and whether or not the water has a prior history of contamination by 2,4-D or other phenoxyacetic acids. Typical half-lives of 10 to >50 days have been reported with longer half-lives expected in oligotrophic waters and where a high concentration of 2,4-D is present. Volatilization from water surfaces is not expected to be an important fate process based upon the Henry's Law constant. An estimated BCF of 3 suggests the potential for bioconcentration in aquatic organisms is low. Hydrolysis is not expected to be an important environmental fate process since this compound lacks functional groups that hydrolyze under environmental conditions (pH 5 to 9). Half-lives of 2-4 days were reported for 2,4-D photolysis in water solution irradiated at 356 nm. Occupational exposure to 2,4-D may occur through inhalation and dermal contact with this compound at workplaces where 2,4-D is produced or used. Monitoring data indicate that the general population may be exposed to 2,4-D via inhalation of ambient air, ingestion of food and drinking water, and dermal contact with consumer products containing 2,4-D. (SRC)
Usage: The potent effects of its salts on plant growth were first described by P. W. Zimmerman & A. E. Hitchcock (Contrib. Boyce Thompson Inst., 1942, 12, 321), and its early history is covered in The Hormone Weedkillers, C. Kirby (1980).
Manufacturers: Agrochem; Ancom; Atanor; Atul; CAC; Crompton; Crystal; Dow AgroSciences; Krishi Rasayan; Marks; Nitrokémia; Nufarm GmbH; Nufarm Ltd; Nufarm UK; Proficol; Sannong; Sharda; Sundat; United Phosphorus.
Synthetic auxin (acting like indolylacetic acid).
Application: Selective systemic herbicide. Salts are readily absorbed by the roots, whilst esters are readily absorbed by the foliage. Translocation occurs, with accumulation principally at the meristematic regions of shoots and roots. Acts as a growth inhibitor. Post-emergence control of annual and perennial broad-leaved weeds in cereals, maize, sorghum, grassland, established turf, grass seed crops, orchards (pome fruit and stone fruit), cranberries, asparagus, sugar cane, rice, forestry, and on non-crop land (including areas adjacent to water), at 0.28-2.3 kg/ha. Control of broad-leaved aquatic weeds. The isopropyl ester can also be used as a plant growth regulator to prevent premature fruit fall in citrus fruit. Phytotoxicity Phytotoxic to most broad-leaved crops, especially cotton, vines, tomatoes, ornamentals, fruit trees, oilseed rape and beet.