ACIFLUORFEN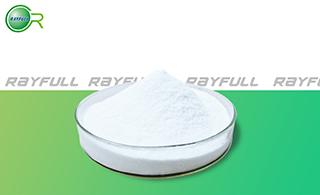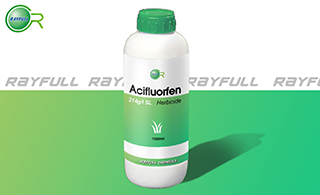 氟锁草醚
Introduction: Postemergence control of annual broadleaf weeds such as annual morningglory, cocklebur, hemp sesbania, jimsonweed, nightshade, pigweed, smartweed, tropic croton, velvetleaf with some effect on grasses in peanuts, rice and soybeans.
Common name: Acifluorfen
Another name: acifluorfen, calcium salt; acifluorfen, potassium salt; acifluorfen, sodium salt; Blazer; scifluorfen.
Chemical name: 5-(2-chloro-α,α,α-trifluoro-p-tolyloxy)-2-nitrobenzoic acid
Empirical formula: C14H7ClF3NO5
Structural formula:

Mol. Weight: 361.66 g/mol
CAS No.: 50594-66-6
Specifications
Leading Acifluorfen supplier
Acifluorfen 214 g/L SL
Acifluorfen 90% TC
Packing:
BULK PACKING
Solid: 25kg/Bag, 25kg/Drum, 50kg/Drum etc.
Liquid: 200L/Drum, 20L/Drum, 10L/Drum ect.
SMALL PACKING
Solid: 1kg/Alu bag, 500g/Alu bag, 200g/Alu bag, 100g/Alu bag, 50g/Alu bag, 15g/Alu bag etc.
Liquid: 5L/Drum, 1L/Bottle, 500ml/Bottle, 250ml/Bottle, 100ml/Bottle, 50ml/Bottle etc.
Customerized packing label
Professional registration
HAZARDS IDENTIFICATION
Hazard statement(s)
H302: Harmful if swallowed.
H315: Causes skin irritation.
H318: Causes serious eye damage.
H410: Very toxic to aquatic life with long lasting effects.
Precautionary statement(s)
P264: Wash ... thoroughly after handling.
P270: Do not eat, drink or smoke when using this product.
P273: Avoid release to the environment.
P280: Wear protective gloves/protective clothing/eye protection/face protection.
P301+P312: IF SWALLOWED: call a POISON CENTER/doctor/... IF you feel unwell.
P302+P352: IF ON SKIN: wash with plenty of water.
P305+P351+P338: IF IN EYES: Rinse cautiously with water for several minutes. Remove contact lenses if present and easy to do - continue rinsing.
P310: Immediately call a POISON CENTER or doctor/physician.
P321: Specific treatment (see ... on this label).
P330: Rinse mouth.
P332+P313: IF SKIN irritation occurs: Get medical advice/attention.
P362: Take off contaminated clothing.
P391: Collect spillage.
P501: Dispose of contents/container to ...
Supplemental Hazard Statements: none
MAMMALIAN TOXICOLOGY
Acute toxicity: 1) Acute oral LD50 for rat: 1370 a.i.mg/kg. 2) Acute dermal LD50 for rabbit: >2000 a.i.mg/kg. 3) Inhalation LC50 (4 h) for rat: 6.9 a.i. mg/L. 4) Moderate skin irritant (rabbits). 5) Severe eye irritant (rabbits). 6) Not a skin sensitiser (guinea pigs). No carcinogenicity, no reproductive effects, no teratogenic effects and no mutagenic effects.
ADI: 0.0125 mg/kg b.w./day
Classification:
Toxicity class WHO (a.i.): II (Moderately hazardous)
US EPA Classification (formulation): No consensus across products or no products available
EC Risk Classification: Xn - Harmful: R22; Xi - Irritant: R38-41; N - Dangerous for the environment: R50-R53
ECOTOXICOLOGY
Effect on birds: low toxicity to birds, acute oral LD50 for Mallard ducks is 2821 a.i.mg/kg. Effect on fish: moderate toxicity to fish, acute 96 hour LC50 for Rainbow trout is 54 a.i.mg/L. Effect on aquatic invertebrates: moderate toxicity to aquatic invertebrates, acute 48 hour EC50 for Daphnia magna is 28 a.i.mg/L. Effect on honeybees: low toxicity to honeybees, contact acute 48 hour LD50 is >100 a.i.μg/bee. Effect on earthworms: low toxicity to earthworms, acute 14 day LC50 for Eisenia foetida as sodium salt is >1800 a.i.mg/kg.
ENVIRONMENTAL FATE
Acifluorfen-sodium's production may result in its release to the environment through various waste streams; it's use as a herbicide will result in its direct release to the environment. Acifluorfen-sodium dissociates in the environment to acifluorfen. If acifluorfen is released to air, an estimated vapor pressure of 1.5×10-8 mm Hg at 1.5×10-8 deg C indicates acifluorfen will exist in both the vapor and particulate phases in the atmosphere. Vapor-phase acifluorfen will be degraded in the atmosphere by reaction with photochemically-produced hydroxyl radicals; the half-life for this reaction in air is estimated to be 18 days. Particulate-phase acifluorfen will be removed from the atmosphere by wet or dry deposition. If released to soil, acifluorfen-sodium has a pKa of 3.86 indicating it will exist as an anion in moist soil and anions generally do not adsorb more strongly to soils containing organic carbon and clay than their neutral counterpartsr. Acifluorfen is expected to have very high to low mobility based upon measured Koc values which range from 44 to 684. A biodegradation half-life range in soil of 108-200 days for acifluorfen indicates that biodegradation is not an important environmental fate process in soil. However, under anaerobic conditions a half-life of 30 days has been reported. Volatilization from moist soil surfaces is not expected to be an important fate process for acifluorfen since anions do not volatilize. If released into water, acifluorfen is expected to adsorb to some suspended solids and sediment based upon the measured Koc values. Acifluorfen exhibits a photolysis half-life in water of 2 hours. An aerobic biodegradation half-life in water of 117 days for acifluorfen indicates that biodegradation is not an important environmental fate process in water. However, under anaerobic conditions a half-life of 2.75 days has been reported. The pKa indicates acifluorfen-sodium will exist almost entirely in the anion form at pH values of 5 to 9 and therefore volatilization from water surfaces is not expected to be an important fate process. An estimated BCF of 3 suggests the potential for bioconcentration in aquatic organisms is low. Acifluorfen-sodium is hydrolytically stable in the dark. Occupational exposure to acifluorfen-sodium may occur through inhalation and dermal contact with this compound at workplaces where acifluorfen-sodium is produced or used. Use data indicate that the general population may be exposed to acifluorfen-sodium via dermal contact with consumer products containing this compound. (SRC)
Usage: First registered in US in 1980. Introduced as a herbicide independently by Mobil Chemical Co. (now Bayer CropScience, who no longer market it) and by Rohm & Haas Co. (who transferred rights to BASF AG in 1987). Patents: DE 2311638 Manufacturers: Toll manufactured for BASF by Rohm & Haas Inc.
Application: Selective contact herbicide, absorbed by the foliage and roots, with negligible translocation. Activity is enhanced by sunlight. Used post-emergence for the control of annual broad-leaved weeds (Abutilon, Amaranthus, Datura, Euphorbia, Polygonum, Ipomoea, Xanthium spp.), with some effects on grasses, in soya beans, peanuts and rice. Applied at 0.2 to 0.6 kg/ha, depending on crop. Soya beans show good tolerance, although some burning may be seen on new leaf growth, which is readily outgrown. Phytotoxicity increased if mixed with fertilisers.