BENTAZONE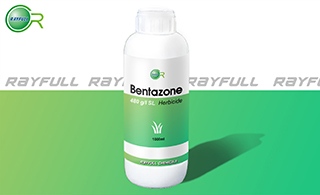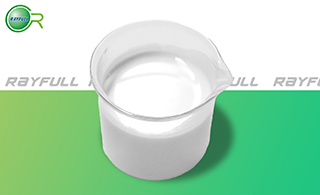 灭草松, 苯达松
Introduction: A post-emergence contact diazinone herbicide used to control annual weeds including black bindweed, nightshade, fat hen, hedge mustard, shepherd's purse, wild radish, wild turnip, bellvine, starburr, anoda weed in a variety of crops, such as corn, rice, alfalfa, sorghum, linseed, peanuts, beans, peas, clover, chives, garlic, ornamentals e.g. begonia, soybeans, turf, etc.
Common name: Bentazone
Another name: bentazon, Basagran, Bendioxide, Leader, Basagran 480, Pentazone, Laddok, Pledge, Basagran-plus, Graminon-plus, Basagran M, Basagran KV, Basamais, Bazargan, Adagio, Corsar, bentazon(basagran), etc.
Chemical name: 3-isopropyl-1H-2,1,3-benzothiadiazin-4(3H)-one 2,2-dioxide
Empirical formula: C10H12N2O3S
Structural formula: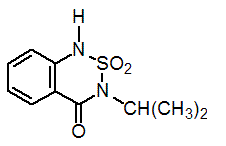 Mol. Weight: 240.3 g/mol
CAS No.: 25057-89-0
Specifications
Leading Bentazone supplier
Bentazone 480 g/L SL
Bentazone 95% TC
Packing:
BULK PACKING
Liquid: 200L/Drum, 20L/Drum, 10L/Drum ect.
SMALL PACKING
Liquid: 5L/Drum, 1L/Bottle, 500ml/Bottle, 250ml/Bottle, 100ml/Bottle, 50ml/Bottle etc.
Customerized packing label
Bentazone FAO standard
Professional registration
HAZARDS IDENTIFICATION
Hazard statement(s)
H302: Harmful if swallowed.
H317: May cause an allergic skin reaction.
H319: Causes serious eye irritation.
H412: Harmful to aquatic life with long lasting effects.
Precautionary statement(s)
P261: Avoid breathing dust/fume/gas/mist/vapors/spray.
P264: Wash ... thoroughly after handling.
P270: Do not eat, drink or smoke when using this product.
P272: Contaminated work clothing should not be allowed out of the workplace.
P273: Avoid release to the environment.
P280: Wear protective gloves/protective clothing/eye protection/face protection.
P301+P312: IF SWALLOWED: call a POISON CENTER/doctor/... IF you feel unwell.
P302+P352: IF ON SKIN: wash with plenty of water.
P305+P351+P338: IF IN EYES: Rinse cautiously with water for several minutes.
P321: Specific treatment (see ... on this label).
P330: Rinse mouth.
P333+P313: IF SKIN irritation or rash occurs: Get medical advice/attention.
P337+P313: IF eye irritation persists: Get medical advice/attention.
P363: Wash contaminated clothing before reuse.
P501: Dispose of contents/container to ...
Supplemental Hazard Statements: none
MAMMALIAN TOXICOLOGY
Acute toxicity: 1) Acute oral LD50 for rat: 1400 a.i.mg/kg. 2) Acute dermal LD50 for rat: >5000 a.i.mg/kg. 3) Inhalation LC50 (4 h) for rat: >5.1 a.i. mg/L. 4) Moderately-irritating to skin (rabbits). 5) Moderately-irritating to eyes (rabbits). 6) Sensitization after skin contact possible. NOEL: (1 y) for dogs is 13.1 mg/kg b.w.; (2 y) for rats is 10 mg/kg b.w.; (90 d) for rats is 25, dogs 10 mg/kg b.w.; (78 w) for mice is 12 mg/kg b.w.
ADI(JMPR): 0.09 mg/kg b.w. [2012]
Classification:
Toxicity class WHO (a.i.): II (Moderately hazardous)
US EPA Classification (formulation): III (Caution - Slightly toxic)
EC Risk Classification: Xn - Harmful: R22, R43; Xi - Irritant: R36; N - Dangerous for the environment: R52, R53
ECOTOXICOLOGY
Effect on birds: moderate toxicity to birds, acute oral LD50 for Bobwhites quail is 1140 a.i.mg/kg. Effect on fish: low toxicity to fish, acute 96 hour LC50 for Rainbow trout is >100 a.i.mg/L. Effect on aquatic invertebrates: low toxicity to aquatic invertebrates, acute 48 hour EC50 for Daphnia magna is >100 a.i.mg/L. Effect on algae: low toxicity to algae, acute 120 hour EC50 for Anabaena flos-aquae is 10.1 a.i.mg/L. Effect on honeybees: low toxicity to honeybees, contact acute 48 hour LD50 is >200 a.i.μg/bee; oral acute 48 hour LD50 is >200 a.i.μg/bee. Effect on earthworms: moderate toxicity to earthworms, acute 14 day LC50 for Eisenia foetida is 870 a.i.mg/kg.
ENVIRONMENTAL FATE
Bentazon's former production and use as a post-emergence contact herbicide has resulted in its direct release to the environment. If released to air, a vapor pressure of 3.45×10-6 mm Hg at 20 deg C indicates bentazon will exist in both the vapor and particulate phases in the ambient atmosphere. Vapor-phase bentazon will be degraded in the atmosphere by reaction with photochemically produced hydroxyl radicals; the half-life for this reaction in the air is estimated to be 6.2 hours. Particulate-phase bentazon will be removed from the atmosphere by wet and dry deposition. Bentazon's UV spectrum indicates an absorption band above 290 nm, with a maximum between 330 and 335 nm, indicating direct photolysis is possible. If released to soil, bentazon is expected to have very high mobility in soils based on Koc values in the range of 13.3 to 176. Based on a pKa of 3.3, bentazon is expected to exist primarily as an anion in moist soil and water surfaces and the anionic form of bentazon will not volatilize. Volatilization from moist soil surfaces is not expected to be an important fate process for the neutral species of bentazon based on a Henry's law constant of 2.2×10-9 atm-cu m/mole. Volatilization from dry soil surfaces is not expected to be an important environmental fate process based on the vapor pressure. Field degradation studies indicate that bentazon will be rapidly biodegraded by soil microorganisms with half-lives ranging from 6.7 to 15 days. If released into water, bentazon is not expected to adsorb to suspended solids and sediments based on the Koc data. Volatilization from water surfaces is not expected to be an important fate process for the neutral species based on the Henry's law constant and that the anionic form of bentazon will not volatilize. Complete photolysis of bentazon took place within 16 hours in distilled water at pH 6.8 when irradiated with UV light. An estimated BCF of 79 indicates that bioconcentration in aquatic organisms is moderate. Occupational exposure to bentazon may occur through inhalation of dust particles and dermal contact with this compound during its application to foliage or at workplaces where it is produced. Limited monitoring data suggest the general population may be exposed to bentazon via ingestion of contaminated drinking water. (SRC)
Usage: Herbicide reported by A. Fischer (Proc. Br. Weed Control Conf., 9th, 1968, 2, 1042). Introduced by BASF AG in 1972. Patents: US 3708277; DE 1542836 Manufacturers: BASF; CAC; High Kite; Q.E.A.C.A. Photosynthetic electron transport inhibitor at the photosystem II receptor site.
Application: Selective contact herbicide, absorbed mainly by the foliage, with very little translocation, but also absorbed by the roots, with translocation acropetally in the xylem. A contact herbicide controlling Anthemis, Chamomilla and Matricaria spp., Chrysanthemum segetum, Galium aparine, Lapsana communis and Stellaria media in winter and spring cereals, at 1.0-2.2 kg/ha. Other crops include peanuts, maize, peas, Phaseolus beans, rice (Cyperus difformis, C. esculentus, C. serotinus, Monochoria vaginalis, Sagittaria pygmaea, S. sagittifolia, Alisma and Commelina spp., Scirpus maritimus and S. mucronatus) and soya beans (Abutilon theophrasti, Capsella bursa-pastoris, Cyperus esculentus, Datura stramonium, Helianthus spp., Polygonum spp., Portulaca spp., Sida spinosa, Ambrosia spp., Sinapis arvensis and Xanthium spp.).