WARFARIN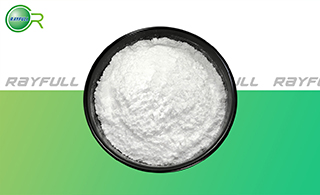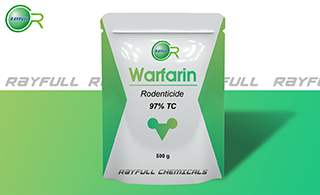 杀鼠灵, 华法林
Introduction: A anticoagulant rodenticide, used to control rats, mice, grey squirrels, and gophers.
Common name: Warfarin
Another name: Coumadin, Coumafene, Prothromadin, Coumafen, Coumarins, Zoocoumarin, Coumefene, Panwarfin,Warfarine, Brumolin, Dethmor, Dethnel, Kumader, Kypfarin, Maveran, Solfarin, Kumadu, Rosex, Athrombine-K, Frass-Ratron, Vampirinip II, Mar-Frin, Rattentraenke, Rattunal, Rodafarin, Temus W, Warfarat, Kumatox, etc.
Chemical name: 4-hydroxy-3-[(1RS)-3-oxo-1-phenylbutyl]coumarin
Empirical formula: C19H16O4
Structural formula: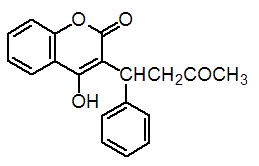 Mol. Weight: 308.33 g/mol
CAS No.: 81-81-2
Specifications
Leading Warfarin supplier
Warfarin 97% TC
Packing:
BULK PACKING
Solid: 25kg/Bag, 25kg/Drum, 50kg/Drum etc.
SMALL PACKING
Solid: 1kg/Alu bag, 500g/Alu bag, 200g/Alu bag, 100g/Alu bag, 50g/Alu bag, 15g/Alu bag etc.
Customerized packing label
Warfarin FAO standard
Professional registration
HAZARDS IDENTIFICATION
Hazard statement(s)
H360D: May damage the unborn child.
H372: Causes damage to organs through prolonged or repeated exposure.
H412: Harmful to aquatic life with long lasting effects.
Precautionary statement(s)
P201: Obtain special instructions before use.
P202: Do not handle until all safety precautions have been read and understood.
P260: Do not breathe dust/fume/gas/mist/vapors/spray.
P264: Wash ... thoroughly after handling.
P270: Do not eat, drink or smoke when using this product.
P273: Avoid release to the environment.
P281: Use personal protective equipment as required.
P308+P313: IF exposed or concerned: Get medical advice/attention.
P314: Get medical advice/attention if you feel unwell.
P405: Store locked up.
P501: Dispose of contents/container to ...
Supplemental Hazard Statements: none
MAMMALIAN TOXICOLOGY
Acute toxicity: 1) Acute oral LD50 for rat: 10.4 a.i.mg/kg. 2) Acute dermal LD50 for rat: 40 a.i.mg/kg. 3) Inhalation LC50 (4 h) for rat: >0.005 a.i.mg/L. 4) Non-irritating to skin (rabbits). 5) Non-irritating to eye (rabbits). 6) Not a skin sensitiser (guinea pigs).
Overall weight of evidence indicates that the substance is not carcinogenic. Did not cause genetic damage in cultured bacterial cells. Animal testing showed effects on embryo-foetal development at levels below those causing maternal toxicity.
Classification:
Toxicity class WHO (a.i.): Ib (Highly hazardous)
US EPA Classification (formulation): I (Danger - Highly toxic)
EC Risk Classification: Reproduction risk category 2: R61, T - Toxic: R48/25, N - Dangerous for the environment: R52, R53
ECOTOXICOLOGY
Effect on birds: low toxicity to birds, acute oral LD50 for Bobwhite quail is >2000 a.i.mg/kg. Effect on fish: moderate toxicity to fish, acute 96 hour LC50 for Rainbow trout is 65.0 a.i.mg/L. Effect on aquatic invertebrates: low toxicity to aquatic invertebrates, acute 48 hour EC50 for Daphnia magna is >105 a.i.mg/L. Effect on algae: moderate toxicity to algae, acute 72 hour EC50 for Pseudokirchneriella subcapitata is >8.5 a.i.mg/L. Effect on honeybees: low toxicity to honeybees, acute 48 hour LD50 is >100 a.i.μg/bee. Effect on earthworms: moderate toxicity to earthworms, acute 14 day LC50 for Eisenia foetida is >10 a.i.mg/kg.
ENVIRONMENTAL FATE
Warfarin's production may result in its release to the environment through various waste streams; it's use as a rodenticide will result in its direct release to the environment. It's use as a blood anticoagulant may result in its release to the environment through various waste streams. If released to air, a vapor pressure of 1.13×10-8 mm Hg at 21 deg C indicates warfarin will exist in both the vapor and particulate phases in the atmosphere. Vapor-phase warfarin will be degraded in the atmosphere by reaction with photochemically-produced hydroxyl radicals and ozone; the half-life for these reactions in air are estimated to be 6.5 and 2.0 hours, respectively. Warfarin contains chromophores that absorb at wavelengths 330 nm and, therefore, may be susceptible to direct photolysis by sunlight. If released to soil, warfarin is expected to have very high to low mobility based upon reported Koc values of 30.5 to 912. The pKa of warfarin is 5.87, indicating that this compound will partially exist in anion form in the environment and anions generally do not adsorb more strongly to soils containing organic carbon and clay than their neutral counterparts. Volatilization from moist soil surfaces is not expected to be an important fate process based upon an estimated Henry's Law constant of 2.8×10-10 atm-cu m/mole and the pKa. Warfarin is not expected to volatilize from dry soil surfaces based upon its vapor pressure. Biodegradation in soil or water may not be an important environmental fate process with only a 13% degradation (COD reduction) over a 28-day incubation period using activated sludge and the sodium salt. If released into water, warfarin is expected to adsorb to suspended solids and sediment based upon the reported Koc values. Volatilization from water surfaces is not expected to be an important fate process based upon this compound's estimated Henry's Law constant and pKa. An estimated BCF of 28 suggests the potential for bioconcentration in aquatic organisms is low. Warfarin has a reported hydrolysis half-life of 16.1 years under enviornmental conditions.
Usage: Its anticoagulant properties reported by K. P. Link et al. (J. Biol. Chem., 1944, 153, 5) at the Wisconsin Alumni Research Foundation. Patents: US 2427578. Warfarin is an anticoagulant. It was initially marketed as a pesticide against rats and mice and is still popular for this purpose.
Application: General internal bleeding is induced by reduction of the prothrombin content of the blood. Anticoagulant rodenticide. Repeated ingestion is necessary to produce toxic symptoms. The (S)-(-)- isomer has 7-fold greater rodenticidal activity than the (R)-(+)- isomer (B. D. West et al., J. Am. Chem. Soc., 1961, 83,2676). Uses Control of rats and mice. There is no tendency to bait-shyness.