ABSCISIC ACID (ABA)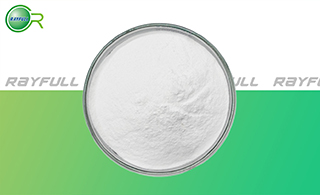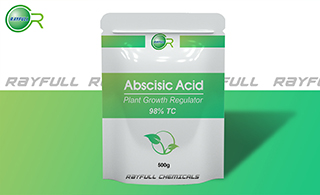 脱落酸
Introduction: Abscisic acid (ABA) is a plant hormone. ABA functions in many plant developmental processes, including bud dormancy, and can be involved in stress responses.
Common name: Abscisic acid (ABA)
Another name: (+/-)-Abscisic acid, acide abscissique, Abscisinsaeure, Abszisinsaeure, acido abscisico, (+)-Abscisic acid, 2-cis-abscisic acid, Dormin, etc.
Chemical name: (2Z,4E)-5-(1-hydroxy-2,6,6-trimethyl-4-oxocyclohex-2-en-1-yl)-3-methylpenta-2,4-dienoic acid
Empirical formula: C15H20O4
Structural formula: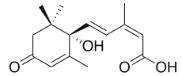 Mol. Weight: 264.321 g/mol
CAS No.: 14375-45-2
Specifications
Leading Abscisic acid (ABA) supplier
Abscisic acid (ABA) 98% TC
Packing:
BULK PACKING
Liquid: 200L/Drum, 20L/Drum, 10L/Drum ect.
SMALL PACKING
Liquid: 5L/Drum, 1L/Bottle, 500ml/Bottle, 250ml/Bottle, 100ml/Bottle, 50ml/Bottle etc.
Customerized packing label
Professional registration
HAZARDS IDENTIFICATION
Hazard statement(s)
Not a hazardous substance or mixture.
Precautionary statement(s)
Not a hazardous substance or mixture.
Supplemental Hazard Statements: none
MAMMALIAN TOXICOLOGY
Acute toxicity: no data available.
No component of this product present at levels greater than or equal to 0.1% is identified as probable, possible or confirmed human carcinogen by IARC.
Classification: none
ECOTOXICOLOGY
No data available.
ENVIRONMENTAL FATE
No data available.
Usage: F.T. Addicott and his associates discovered abscisic acid in the early 1960s in the process of studying abscission in cotton (commercially important for mechanization of cotton picking'). It was also being studied by other plant physiologists at the same time for it's property of controlling abscission of flowers and in the initiation of dormancy of wood production.
Application: ABA is an effective inhibitor in seed germination, can be used in seed storage; ABA can promote the accumulation of protein and sugar in fruits; ABA can promote fruit set, improve crops and fruits yield; ABA can enhance plant drought resistance and salt tolerance; ABA is a natural substance existing in plants, it's safe to human and enviroment. During the preparing process, you can firstly use very little ethanol to dissolve it, and then dilute it to required concentration for applying.