ETHEPHON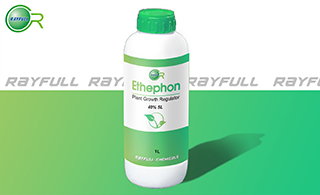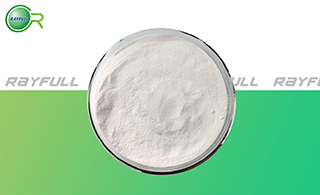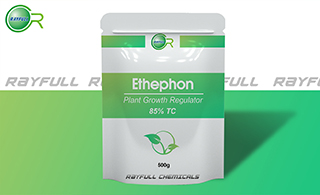 乙烯利
Introduction: A plant growth regulator with a range of uses including the prevention of lodging in cereals and promotion of pre-harvest ripening of fruit.
Common name: Ethephon
Another name: 2-chloroethylphosphonic acid, beta-chloroethylphosphonic acid, camposan, ethephon, Ethrel,Chlorethephon , etc.
Chemical name: 2-chloroethylphosphonic acid
Empirical formula: C2H6ClO3P
Structural formula: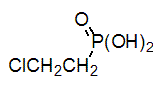 Mol. Weight: 144.49 g/mol
CAS No.: 16672-87-0
Specifications
Leading Ethephon supplier
Ethephon 400 g/L SL
Ethephon 80% TC
Ethephon 85% TC
Packing:
BULK PACKING
Solid: 25kg/Bag, 25kg/Drum, 50kg/Drum etc.
Liquid: 200L/Drum, 20L/Drum, 10L/Drum ect.
SMALL PACKING
Solid: 1kg/Alu bag, 500g/Alu bag, 200g/Alu bag, 100g/Alu bag, 50g/Alu bag, 15g/Alu bag etc.
Liquid: 5L/Drum, 1L/Bottle, 500ml/Bottle, 250ml/Bottle, 100ml/Bottle, 50ml/Bottle etc.
Customerized packing label
Ethephon FAO standard
Professional registration
HAZARDS IDENTIFICATION
Hazard statement(s)
H302: Harmful if swallowed.
H311: Toxic in contact with skin.
H314: Causes severe skin burns and eye damage.
H332: Harmful if inhaled.
H411: Toxic to aquatic life with long lasting effects.
Precautionary statement(s)
P260: Do not breathe dust/fume/gas/mist/vapors/spray.
P261: Avoid breathing dust/fume/gas/mist/vapors/spray.
P264: Wash ... thoroughly after handling.
P270: Do not eat, drink or smoke when using this product.
P271: Use only outdoors or in a well-ventilated area.
P273: Avoid release to the environment.
P280: Wear protective gloves/protective clothing/eye protection/face protection.
P301+P312: IF SWALLOWED: call a POISON CENTER/doctor/... IF you feel unwell.
P301+P330+P331: IF SWALLOWED: Rinse mouth. Do NOT induce vomiting.
P302+P352: IF ON SKIN: wash with plenty of water.
P303+P361+P353: IF ON SKIN (or hair): Take off Immediately all contaminated clothing. Rinse SKIN with water [or shower].
P304+P312: IF INHALED: Call a POISON CENTER/doctor/... if you feel unwell.
P304+P340: IF INHALED: Remove person to fresh air and keep comfortable for breathing.
P305+P351+P338: IF IN EYES: Rinse cautiously with water for several minutes. Remove contact lenses if present and easy to do - continue rinsing.
P310: Immediately call a POISON CENTER or doctor/physician.
P312: Call a POISON CENTER or doctor/... if you feel unwell.
P321: Specific treatment (see ... on this label).
P322: Specific measures (see ...on this label).
P330: Rinse mouth.
P361: Take off immediately all contaminated clothing.
P363: Wash contaminated clothing before reuse.
P391: Collect spillage.
P405: Store locked up.
P501: Dispose of contents/container to ...
Supplemental Hazard Statements: none
MAMMALIAN TOXICOLOGY
Acute toxicity: 1) Acute oral LD50 for rat: 1564 a.i.mg/kg. 2) Acute dermal LD50 for rat: 983 a.i.mg/kg. 3) Inhalation LC50 (4 h) for rat: 3.26 a.i.mg/L. 4) Severely-irritating to skin (rabbits). 5) Severely-irritating to eye (rabbits). 6) Not a skin sensitiser (guinea pigs).
NOEL: (2 y) for rats is 3000 ppm diet.
ADI (JMPR): 0.05 mg/kg b.w. [2002]
Classification:
Toxicity class WHO (a.i.): III (Slightly hazardous)
US EPA Classification (formulation): I (Danger - Highly toxic)
EC Risk Classification: Xn - Harmful: R20/21; H - Handling risks: R34; N - Dangerous for the environment: R52, R53
ECOTOXICOLOGY
Effect on birds: moderate toxicity to birds, acute oral LD50 for Bobwhite quail is 764 a.i.mg/kg. Effect on fish: low toxicity to fish, acute 96 hour LC50 for carp is >100 a.i.mg/L. Effect on aquatic invertebrates: moderate toxicity to aquatic invertebrates, acute 48 hour EC50 for Daphnia magna is 31.7 a.i.mg/L. Effect on algae: low toxicity to algae, acute 72 hour EC50 for Chlorella spp. is 20.9 a.i.mg/L. Effect on honeybees: low toxicity to honeybees, contact acute 48 hour LD50 is >100 a.i.μg/bee, oral acute 48 hour LD50 is >116.5 a.i.μg/bee. Effect on earthworms: moderate toxicity to earthworms, acute 14 day LC50 for Eisenia foetida is >165.4 a.i.mg/kg.
ENVIRONMENTAL FATE
Ethephon's production may result in its release to the environment through various waste streams; its use as a fruit and vegetable ripening aid, flow stimulant of rubber and pine gum, and defoliant will result in its direct release to the environment. If released to air, a vapor pressure of 7.5×10-8 mm Hg at 20 deg C indicates ethephon will exist solely in the particulate phase in the atmosphere. Particulate-phase ethephon will be removed from the atmosphere by wet or dry deposition. Ethephon does not contain chromophores that absorb at wavelengths >290 nm, and therefore is not expected to be susceptible to direct photolysis by sunlight. If released to soil, ethephon is expected to have low to slight mobility but could be immobile in certain soils based upon experimental Koc values ranging from 608 to 8547. The pKa1 and pKa2 of the diprotic acid, ethephon are 2.5 and 7.2, respectively, indicating that this compound will exist in anion form in the environment and anions generally do not adsorb more strongly to soils containing organic carbon and clay than their neutral counterparts. Volatilization from moist soil is not expected because the compound exists as an anion and anions do not volatilize. Ethephon is not expected to volatilize from dry soil surfaces based upon its vapor pressure. Aerobic degradation of ethephon results in the formation of ethylene gas and soil-bound 2-hydroxy ethyl phosphonic acid. Ethephon has a half-life of 7.5 days in sandy loam soil with only 4.7 percent remaining after 30 days. If released into water, ethephon is expected to adsorb to suspended solids and sediment based upon the Koc. Anaerobic degradation of ethephon results in formation of ethylene and soil bound 2-hydroxy ethyl phosphonic acid. Ethephon has a half-life of 5.3 days in flooded silt loam sediment and in a sediment/pond water system only 1.8 percent of ethephon remained after 30 days incubation. Ethephon is a diprotic acid with pKa1 of 2.5 and pKa2 of 7.2, indicating that it will exist entirely in the anion form at pH values of 5 to 9 and therefore volatilization from water surfaces is not expected to be an important fate process. An estimated BCF of 3.2 suggests bioconcentration in aquatic organisms is low. Ethephon is stable in aqueous solutions below pH 4.0 but above pH 4.0 and at cell cytoplasm pH, ethephon decomposes to yield ethylene, phosphate, and a chloride ion. In experiments that measured labeled-ethylene gas release, ethephon was shown to be stable to hydrolysis in acidic sterilized water, but hydrolyzed rapidly in neutral and alkaline waters. Hydrolytic degradation was not observed in a sterile pH 5 buffered solution incubated in the dark at 25 deg C for 30 days with a calculated half-life of 73 days. Under neutral (pH 7) and basic (pH 9) conditions the respective half-lives were 2.4 and 1.0 days.
Usage: Plant growth regulator introduced by Amchem Products Inc. (now Bayer CropScience). Patents: US 3879188; US 3896163; US 3897486. Manufacturers: Agrochem; Bayer CropScience; Cedar; Griffin; Sharda. Plant growth regulator with systemic properties. Penetrates into the plant tissues, and is decomposed to ethylene, which affects the growth processes.
Application: To promote pre-harvest ripening in apples, currants, blackberries, blueberries, cranberries, morello cherries, citrus fruit, figs, tomatoes, sugar beet and fodder beet seed crops, coffee, capsicums, etc.; to accelerate post-harvest ripening in bananas, mangoes, and citrus fruit; to facilitate harvesting by loosening of the fruit in currants, gooseberries, cherries, and apples; to increase flower bud development in young apple trees; to prevent lodging in cereals, maize, and flax; to induce flowering of Bromeliads; to stimulate lateral branching in azaleas, geraniums, and roses; to shorten the stem length in forced daffodils; to induce flowering and regulate ripening in pineapples; to accelerate boll opening in cotton; to modify sex expression in cucumbers and squash; to increase fruit setting and yield in cucumbers; to improve the sturdiness of onion seed crops; to hasten the yellowing of mature tobacco leaves; to stimulate latex flow in rubber trees, and resin flow in pine trees; to stimulate early uniform hull split in walnuts; etc. Max. application rate per season 2.18 kg/ha for cotton, 0.72 kg/ha for cereals, 1.44 kg/ha for fruit.