Physical & Chemical Features:
Common Name: 1-Naphthylacetic Acid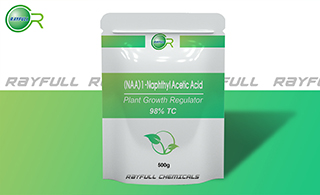 Chemical Name: 1-Naphthaleneacetic Acid,α-Naphthaleneacetic Acid, Alpha-Naphthyl Acetic Acid,NAA
Molecular Formula: C12H10O2
Molecular Weight: 186.21
EINECS No.:201-705-8
CAS No.:86-87-3
1-Naphthylacetic Acid used as a plant growth regulator to control top fruit pre-harvest fruit drop, for fruitlet thinning and for striking hard and softwood cuttings.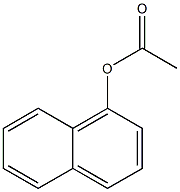 Type: Plant Growth Accelerator
Main Preparations:
1) 1-Naphthylacetic Acid 98% Technical Grade,Registration Certificate
2) 1-Naphthylacetic Acid 90% Technical Grade
3) 1-Naphthylacetic Acid 98% Sodium Salt
4) 1-Naphthylacetic Acid 5% Aqueous Solution
Specification:
| | |
| --- | --- |
| Item | Standard |
| Appearance: | White crystal |
| Purity: | 98%Min |
| Insoluble matter in acetone: | 0.3%Max |
| PH: | 3.0-5.0 |
Uses:
1) It is a broad-spectrum-based plant growth regulator, can promote cell division and expansion, induced the formation of adventitious roots increased fruit set, preventing fruit drop, change female male flowers ratio. Via leaves and twigs of the tender skin and seeds into plants, the nutrient flow with the conduit to the whole plant.
2) It reduce cotton ball falling, increasing fruit weight gain, improve quality. Promote flowering fruit trees, anti-fruit drop, ripening increase. Prevent fruits and vegetables from falling flowers, forming a small seed fruits; for rooting cuttings and other branches.
3)It is widely used in agriculture, forestry, vegetable, flower, fruit etc. It can induce formation of adventitious root, improve cutting culture, promote fruit set, and prevent pre-maturation of fruit.