Naled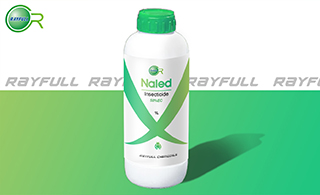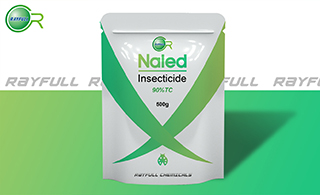 二溴磷
Introduction: Naled is an insecticide used to control aphids, mites, mosquitoes, flies and many other pests on fruit, vegetables, nuts, poultry houses, mushroom houses, kennels. Naled is mainly used for non-food applications.
Common name: Naled
Another name: Dibrom, Bromex, Bromchlophos, Ortho-Dibrom, Dibromfos, Alvora, Fosbrom, Flibol Ex, Bromex 50, Arthodibrom, Orthodibromo, Bromex (insecticide), Nikabrom, Hibrom, Naledu [Polish].
Chemical name: (RS)-1,2-dibromo-2,2-dichloroethyl dimethyl phosphate
Empirical formula: C4H7Br2Cl2O4P
Structural formula: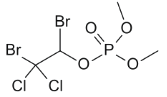 Mol. Weight: 380.79 g/mol
CAS No.: 300-76-5
Specifications
Leading Naled supplier
Naled 500 g/L EC
Naled 90% TC
Packing:
BULK PACKING
Powder: 25KG/Bag, 25KG/Drum, 50KG/Drum etc.
Liquid: 200L/Drum, 20L/Drum, 10L/Drum ect.
SMALL PACKING
Powder: 1kg/Alu bag, 500g/Alu bag, 200g/Alu bag, 100g/Alu bag, 50g/Alu bag, 15g/Alu bag etc.
Liquid: 5L/Drum, 1L/Bottle, 500ml/Bottle, 250ml/Bottle, 100ml/Bottle, 50ml/Bottle etc.
Customerized Packing label
Naled FAO standard
Professional registration
HAZARDS IDENTIFICATION
Hazard statement(s)
H302: Harmful if swallowed.
H312: Harmful in contact with skin.
H315: Causes skin irritation.
H319: Causes serious eye irritation.
H400: Very toxic to aquatic life.
Precautionary statement(s)
P264: Wash ... thoroughly after handling.
P270: Do not eat, drink or smoke when using this product.
P273: Avoid release to the environment.
P280: Wear protective gloves/protective clothing/eye protection/face protection.
P301+P312: IF SWALLOWED: call a POISON CENTER/doctor/... IF you feel unwell.
P302+P352: IF ON SKIN: wash with plenty of water.
P305+P351+P338: IF IN EYES: Rinse cautiously with water for several minutes. Remove contact lenses if present and easy to do - continue rinsing.
P312: Call a POISON CENTER or doctor/... if you feel unwell.
P321: Specific treatment (see ... on this label).
P322: Specific measures (see ...on this label).
P330: Rinse mouth.
P332+P313: IF SKIN irritation occurs: Get medical advice/attention.
P337+P313: IF eye irritation persists: Get medical advice/attention.
P362: Take off contaminated clothing.
P363: Wash contaminated clothing before reuse.
P391: Collect spillage.
P501: Dispose of contents/container to ...
Supplemental Hazard Statements: none
MAMMALIAN TOXICOLOGY
Acute toxicity: 1) Acute oral LD50 for rat: 83 a.i.mg/kg. 2) Acute dermal LD50 for rat: 800 a.i.mg/kg. 3) Inhalation LC50 (4 h) for rat: 0.2 a.i. mg/L. 4) Severe irritant to eyes (rabbits). 5) Irritant to skin (rabbits). 6) Not a skin sensitiser (guinea pigs). Chronic exposure to organophosphates may also cause the neurological and neuromuscular effects associated with cholinesterase inhibition. Rats have tolerated a dosage of 28 mg/kg/day for 9 weeks with no visible signs of poisoning and with only moderate inhibition of cholinesterase. Naled did not affect the ability of one bacterial species (Proteus mirabilis) to repair DNA damage, but did increase the frequency of mutations in another bacterial species (Salmonella typhimurium). These data are insufficient to determine its potential for mutagenicity. Naled primarily affects the nervous system through cholinesterase inhibition.
Classification:
Toxicity class WHO (a.i.): II (Moderately hazardous)
US EPA Classification (formulation): I (Danger - Highly toxic)
EC Risk Classification: Xn - Harmful: R21/22; Xi - Irritant: R36/38; N - Dangerous for the environment: R50
ECOTOXICOLOGY
Effect on birds: high toxicity to birds, acute LD50 for Mallard ducks is >52 a.i.mg/kg. Effect on fish: moderate toxicity to fish, acute 96 hour LC50 for Rainbow trout is >0.195 a.i.mg/L. Effect on aquatic invertebrates: high toxicity to aquatic invertebrates, acute 48 hour EC50 for Daphnia magna is 0.00035 a.i.mg/L. Effect on algae: high toxicity to algae, acute 72 hour EC50 for Pseudokirchneriella subcapitata is 0.00035 a.i.mg/L. Effect on honeybees: high toxicity to honeybees, contact acute 48 hour LD50 is >0.002 a.i.μg/bee.
ENVIRONMENTAL FATE
Naled's production may result in its release to the environment through various waste streams; it's use as an insecticide and acaricide will result in its direct release to the environment. If released to air, a vapor pressure of 2.0×10-4 mm Hg at 20 deg C indicates naled will exist solely as a vapor in the atmosphere. Vapor-phase naled will be degraded in the atmosphere by reaction with photochemically-produced hydroxyl radicals; the half-life for this reaction in air is estimated to be 2.5 days. Naled has been reported to be degraded by sunlight. If released to soil, naled is expected to have moderate mobility based upon Koc values of 180 and 344. Volatilization from moist soil surfaces is expected to be an important fate process based upon an estimated Henry's Law constant of 6.5×10-5 atm-cu m/mole. Naled and its degradates, dichlorvos and dichloroacetic acid (DCAA), are transformed largely by chemical hydrolysis and biodegradation. Under terrestrial, aquatic and forestry field conditions naled dissipated rapidly with half-lives of less than two days for all three cases. Soil studies indicated that naled degraded 2-3 times faster in non-sterile soil versus sterile soil. If released into water, naled is not expected to adsorb to suspended solids and sediment based upon the Koc values. Volatilization from water surfaces is expected to be an important fate process based upon this compound's estimated Henry's Law constant. Estimated volatilization half-lives for a model river and model lake are 32 hours and 16 days, respectively. Hydrolysis is expected to be an important environmental fate with an estimated half-life of about 1 day. An estimated BCF of 0.4 suggests the potential for bioconcentration in aquatic organisms is low. Occupational exposure to naled may occur through inhalation and dermal contact with this compound at workplaces where naled is produced or used. Monitoring data indicate that the general population may be exposed to naled via inhalation of ambient air, ingestion of food and dermal contact with this compound.
Usage: The insecticidal activity of Naled was by J. M. Grayson and B. O. Perkins in 1960, and Naled was developed by Chevron Chemical Co.
Application: Application sites including field, vegetable, and orchard crops; livestock and poultry, and their surroundings; greenhouses; forest and wasteland; agricultural, domestic, medical, and commercial establishments; and urban and rural outdoor areas (mosquito control). Application rates varies from 0.1 to 10 lbs/acre. 2400 times diluting liquid can be used to control housefly. 1000-1500 times diluting liquid of Naled 500 g/L EC can be used to control aphids, red spiders, leaf worms, stink bugs, food pests and caterpillar.