BETA-CYPERMETHRIN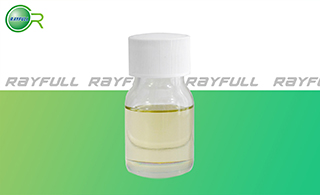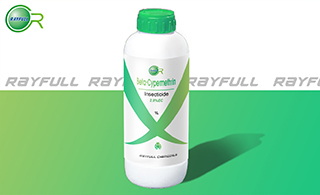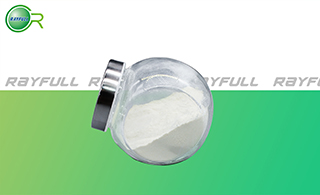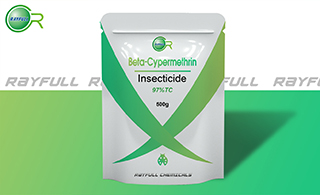 高效氯氰菊酯
Introduction: Beta-Cypermethrin is a broad spectrum insecticide used to control common pests such as aphids, cockroaches, fleas, ticks, flies, mosquitoes in oilseed rape, wheat, barley, maize, livestock, public health situations.
Common name: Beta-Cypermethrin
Another name: Cypermethrin-beta, beta-Cypermethrin [ISO], SCHEMBL4595182, DTXSID6052871.
Chemical name: (R)-α-cyano-3-phenoxybenzyl (1S,3S)-3-(2,2-dichlorovinyl)-2,2-dimethylcyclopropanecarboxylate and (S)-α-cyano-3-phenoxybenzyl (1R,3R)-3-(2,2-dichlorovinyl)-2,2-dimethylcyclopropanecarboxylate
Empirical formula: C22H19Cl2NO3
Structural formula:

Mol. Weight: 416.3 g/mol
CAS No.: 65731-84-2
Specifications
Leading Beta-Cypermethrin supplier
Beta-Cypermethrin 28 g/L EC
Beta-Cypermethrin 97% TC
Packing:
BULK PACKING
Powder: 25KG/Bag, 25KG/Drum, 50KG/Drum etc.
Liquid: 200L/Drum, 20L/Drum, 10L/Drum ect.
SMALL PACKING
Powder: 1kg/Alu bag, 500g/Alu bag, 200g/Alu bag, 100g/Alu bag, 50g/Alu bag, 15g/Alu bag etc.
Liquid: 5L/Drum, 1L/Bottle, 500ml/Bottle, 250ml/Bottle, 100ml/Bottle, 50ml/Bottle etc.
Customerized Packing label
Professional registration
HAZARDS IDENTIFICATION
Hazard statement(s)
H301 + H331: Toxic if swallowed or if inhaled.
H312: Harmful in contact with skin.
H315: Causes skin irritation.
H334: May cause allergy or asthma symptoms or breathing difficulties if inhaled.
H371: May cause damage to organs.
H400: Very toxic to aquatic life.
Precautionary statement(s)
P260: Do not breathe dust/fume/gas/mist/vapours/spray.
P273: Avoid release to the environment.
P280: Wear protective gloves/protective clothing.
P301+P310: IF SWALLOWED: Immediately call a POISON CENTER or doctor/ physician.
P311: Call a POISON CENTER or doctor/physician.
MAMMALIAN TOXICOLOGY
Acute toxicity: 1) Acute oral LD50 for rat: 93.0 a.i.mg/kg. 2) Acute dermal LD50 for rat: >5000 a.i.mg/kg. 3) Inhalation LC50 (4 h) for rat: 1.06 a.i. mg/L. 4) mildly-irritating to skin (rabbits). 5) mildly-irritating to eyes (rabbits). 6) Not a skin sensitiser (guinea pigs). NOEL (2y) for rats 250 mg/kg diet; (90d) for rats 100 mg/kg diet. No component of this product present at levels greater than or equal to 0.1% is identified as probable, possible or confirmed human carcinogen by IARC.
ADI: 0.0016 mg/kg b.w.
Classification:
EC Risk Classification: T - Toxic: R25; Xn - Harmful: R20, R41; Xi - Irritant: R37; N - Dangerous for the environment: R50, R53
ECOTOXICOLOGY
Effect on birds: low toxicity to birds, acute LD50 for Bobwhite quail >2000 a.i.mg/kg. Effect on fish: high toxicity to fish, acute 96 hour LC50 for Rainbow trout is 0.00039 a.i.mg/L. Effect on aquatic invertebrates: high toxicity to aquatic invertebrates, acute 48 hour EC50 for Daphnia magna is 0.00042 a.i.mg/L. Effect on algae: moderate toxicity to algae, acute 72 hour EC50 for Pseudokirchneriella subcapitata is >0.053 a.i.mg/L. Effect on honeybees: high toxicity to honeybees, contact acute 48 hour LD50 is 0.014 a.i.μg/bee; Oral acute 48 hour LD50 is 0.05 a.i.μg/bee. Effect on earthworms: moderate toxicity to earthworms, acute 14 day LC50 for Eisenia foetida is >150 a.i.mg/kg.
ENVIRONMENTAL FATE
When applied at agricultural use rates, the product has a moderate rate of degradation in the soil. At termiticidal use rates, the product degrades at slower rate which is governed by soil characteristics (e.g pH ). The rate of the product hydrolysis is somewhat faster under alkaline conditions than at natural or acidic pH. The product has a high affinity for organic matter and Low Pow of 5.0 but has demonstrated a low potential for bioconcentration (BCF =17). The product is not mobile in soil.
Usage: History Insecticide introduced in Hungary (1989) by Chinoin Pharmaceutical & Chemical Works Co., Ltd (now Agro-Chemie Pesticide Manufacturing Trading and Distributing Ltd).
Application: Biochemistry Acts on the nervous system of insects, disturbs the function of neurons by interaction with the sodium channel. Mode of action Non-systemic insecticide with contact and stomach action. Uses It can be used against a wide range of insect pests in public health (e.g. flies, cockroaches, mosquitoes, fleas, lice, bugs) and in veterinary applications (ectoparasitic ticks and mites). In plant protection, it is effective against Coleoptera and Lepidoptera and gives good protection against Orthoptera, Diptera, Hemiptera, and Homoptera. Mainly used in alfalfa, cereals, cotton, grapes, maize, oilseed rape, pome fruit, potatoes, soya beans, sugar beet, tobacco and vegetables.