BENFURACARB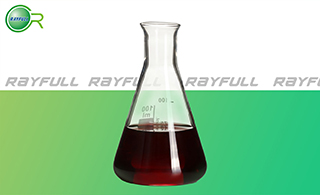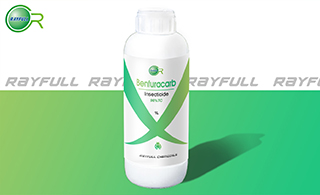 丙硫克百威
Introduction: Benfuracarb is an insecticide and nematicide used to control diamond back moth, aphids, cockroaches, grain beetle, springtails, wireworms, rootworms, loopers, borers and other pests usually on sugarbeet, maize, potatoes, rice, citrus, ornamentals.
Common name: Benfuracarb
Another name: Aminofuracarb, Oncol, Furacon, Oncol 5G, Caswell No. 349C, Benfuracarb [BSI:ISO], UNII-807671FRZY, OK 174, EPA Pesticide Chemical Code, OC-11588, CHEBI:3014
Chemical name: ethyl N-[2,3-dihydro-2,2-dimethylbenzofuran-7-yloxycarbonyl(methyl)aminothio]-N-isopropyl-β-alaninate
Empirical formula: C20H30N2O5S
Structural formula: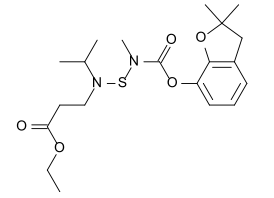 Mol. Weight: 410.53 g/mol
CAS No.: 82560-54-1
Specifications
Leading Benfuracarb supplier
Benfuracarb 90% TC
Benfuracarb 96% TC
Packing:
BULK PACKING
Liquid: 200L/Drum, 20L/Drum, 10L/Drum ect.
SMALL PACKING
Liquid: 5L/Drum, 1L/Bottle, 500ml/Bottle, 250ml/Bottle, 100ml/Bottle, 50ml/Bottle etc.
Customerized Packing label
Professional registration
HAZARDS IDENTIFICATION
Hazard statement(s)
H302: Harmful if swallowed.
H331: Toxic if inhaled.
H361f: Suspected of damaging fertility.
H410: Very toxic to aquatic life with long lasting effects.
Precautionary statement(s)
P201: Obtain special instructions before use.
P202: Do not handle until all safety precautions have been read and understood.
P261: Avoid breathing dust/fume/gas/mist/vapors/spray.
P264: Wash ... thoroughly after handling.
P270: Do not eat, drink or smoke when using this product.
P271: Use only outdoors or in a well-ventilated area.
P273: Avoid release to the environment.
P281: Use personal protective equipment as required.
P301+P312: IF SWALLOWED: call a POISON CENTER/doctor/... IF you feel unwell.
P304+P340: IF INHALED: Remove person to fresh air and keep comfortable for breathing.
P308+P313: IF exposed or concerned: Get medical advice/attention.
P311: Call a POISON CENTER or doctor/...
P321: Specific treatment (see ... on this label).
P330: Rinse mouth.
P391: Collect spillage.
P403+P233: Store in a well-ventilated place. Keep container tightly closed.
P405: Store locked up.
P501: Dispose of contents/container to ...
Supplemental Hazard Statements: none
MAMMALIAN TOXICOLOGY
Acute toxicity: 1) Acute oral LD50 for rat: 205 a.i.mg/kg. 2) Acute dermal LD50 for rat: >2000 a.i.mg/kg. 3) Inhalation LC50 (4 h) for rat: 0.344 a.i. mg/L. 4) Non-irritating to skin (rabbits). 5) Non-irritating to eyes (rabbits). 6) Not a skin sensitiser (guinea pigs). No component of this product present at levels greater than or equal to 0.1% is identified as probable, possible or confirmed human carcinogen by IARC.
ADI: 0.01 mg/kg b.w./day
Classification:
Toxicity class WHO (a.i.): II (Moderately hazardous)
EC Risk Classification: Reproduction risk category 3: R62; T - Toxic: R23; Xn - Harmful: R22; N - Dangerous for the environment: R50, R53
ECOTOXICOLOGY
Effect on birds: high toxicity to birds, acute LD50 for Mallard ducks is 19.8 a.i.mg/kg. Effect on fish: high toxicity to fish, acute 96 hour LC50 for Rainbow trout is 0.038 a.i.mg/L. Effect on aquatic invertebrates: high toxicity to aquatic invertebrates, acute 48 hour EC50 for Daphnia magna is 0.01 a.i.mg/L. Effect on algae: moderate toxicity to algae, acute 72 hour EC50 for Raphidocelis subcapitata is 2.2 a.i.mg/L. Effect on honeybees: moderate to high toxicity to honeybees, contact acute 48 hour LD50 is 0.19 a.i.μg/bee; Oral acute 48 hour LD50 is 2.1 a.i.μg/bee. Effect on earthworms: moderate toxicity to earthworms, acute 14 day LC50 is 29 a.i.mg/kg.
ENVIRONMENTAL FATE
The fate of benfuracarb was studied under field conditions in brinjal fruits and soil following foliar spray application at 0.25 and 0.50 microg g(-1) by HPLC. At 0.25 microg g(-1), benfuracarb persisted up to 7 days both in soil and brinjal but at 0.50 microg g(-1), benfuracarb residues persisted up to 10 and 12 days in soil and brinjal fruits, respectively. The persistence of benfuracarb residues, both in soil and brinjal, followed first-order kinetics. The half-life values of benfuracarb in soil and brinjal fruit were found to be 3.54 and 3.90 days at 0.25 microg g(-1) and 3.75 and 4.73 days at 0.50 microg g(-1), respectively.
Usage: Benfuracarb was first report by T. Goto et al, and develop by Otsuka chemical company in 1981, introduced by England, France and Spain in 1984.
Application: To control insect pests (especially Chrysomelidae, Elateridae, Lissorhoptrus oryzophilus, Plutella xylostella and Aphididae) in citrus, maize, rice, sugar beet and vegetables. Applied mainly as soil treatment (0.5-2.0 kg a.i./ha for maize, 1.0-2.5 kg/ha for vegetables, 0.5-1.0 kg/ha for sugar beet), or seed treatment (0.4-1.5 kg/100 kg seed). Foliar sprays (0.3-1.0 kg/ha) are also used on vegetables and fruit; rice is treated at 1.5-4.0 g/nursery box at transplanting.