Fludioxonil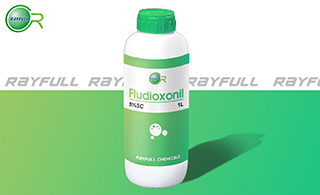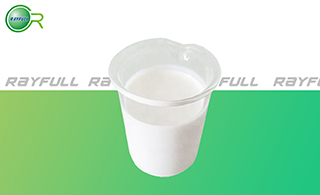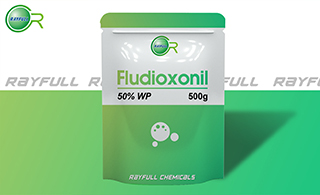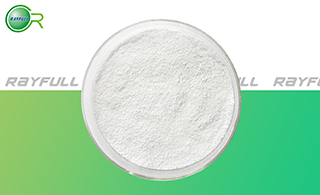 咯菌腈
Introduction: Fludioxonil is a synthetic phenylpyrrole-group substance. It is a kind of broad-spectrum, non-systemic fungicide, being used against Fusarium, Rhizoctonia, Alternaria and Botrytis cinerea. For dealing with the fungal diseases, it is usually applied in seed treatment as well as post-harvest treatment of fruits. Fludioxonil is effective in the treatment of many major seed diseases such as seedling blight, stem-base Browning, snow mould and common blunt. For post-harvest treatment, it can deal with Grey mould, storage rot, powdery mildew and black spot. It exerts its effect through interfering with the transport-associated phosphorylation of glucose as well as inhibiting glycerol synthesis, further inhibiting the mycelial growth. When used in combination with thiamethoxam and metalaxyl-M, fludioxonil can also be used for the treatment of pests such as peach-potato aphid, flea beetle and cabbage stem flea beetle.
Common name: Fludioxonil
Another name: 4-(2,2-Difluorobenzo[d][1,3]dioxol-4-yl)-1H-pyrrole-3-carbonitrile; 4-(2,2-Difluoro-1,3-benzodioxol-4-yl)-1H-pyrrole-3-carbonitrile; Savior; Geoxe; etc.
Chemical name: 4-(2,2-difluoro-1,3-benzodioxol-4-yl)-1H-pyrrole-3-carbonitrile
Empirical formula: C12H6F2N2O2
Structural formula:

Mol. Weight: 248.19 g/mol
CAS No.: 131341-86-1
Specifications
Leading Fludioxonil supplier
Fludioxonil 95% TC
Fludioxonil 98% TC
Fludioxonil 5% SC
Fludioxonil 50% WDG
Fludioxonil 50% WP
Fludioxonil 20% FS
Packing:
BULK PACKING
Powder: 25kg/Bag, 25kg/Drum, 50kg/Drum etc.
Liquid: 200L/Drum, 20L/Drum, 10L/Drum etc.
SMALL PACKING
Powder: 1kg/Alu bag, 500g/Alu bag, 200g/Alu bag, 100g/Alu bag, 50g/Alu bag, 15g/Alu bag etc.
Liquid: 5L/Drum, 1L/Bottle, 500ml/Bottle, 250ml/Bottle, 100ml/Bottle, 50ml/Bottle etc.
Customerized packing label
Fludioxonil FAO standard
Professional registration
HAZARDS IDENTIFICATION
Hazard statement(s)
H400 (98.13%): Very toxic to aquatic life.
H410 (78.5%): Very toxic to aquatic life with long lasting effects.
Precautionary statement(s)
P273: Avoid release to the environment.
P391: Collect spillage. Hazardous to the aquatic environment
P501: Dispose of contents/container in accordance with local/regional/national/ international regulations.
Supplemental Hazard Statements: none.
MAMMALIAN TOXICOLOGY
Acute toxicity: 1) Acute oral LD50 for rats is >5000 mg/kg. 2) Acute dermal LD50 for rats is >2000 mg/kg. 3) Acute inhalation toxicity LC50 (4 h) for rats is >2.6 mg/L. 4) Skin irritation: Non-irritating to skin (rabbits). 5) Eye irritation: Slightly irritating to eyes (rabbits). 6) Skin sensitization for guinea pig: Non-sensitizing.
NOEL: (104 w) for rats is 37 mg/kg/day; (18 m) for mice is 112 mg/kg/day; (90 d) for dogs is 33 mg/kg/day. Other Not carcinogenic. Not genotoxic.
ADI (JMPR) 0-0.005 mg/kg b.w. [1990]
Classification:
WHO Classification: U (Unlikely to present an acute hazard)
EC Risk Classification: N - Dangerous for the environment: R50/53
US EPA Classification (formulation): III (Caution - Slightly toxic)
ECOTOXICOLOGY
Effect on birds: Acute oral LD50 (8 d) for Bobwhite quail is >2000 mg/kg. Effect on fish: Acute LC50 (96 h) for Rainbow trout is 0.23 mg/l. Effects on aquatic invertebrates: Acute EC50 (48 h) for Daphnia magna is 0.4 mg/l. Effects on algae: Acute 72 hour EC50 for Scenedesmus subspicatus is 0.024 mg/l. Effects on bees: contact acute 48 hour LD50 is >100 μg/bee, oral acute 48 hour LD50 is >100 μg/bee. Effects on earthworms: Acute 14 day LC50 is ≥1000 mg/kg.
ENVIRONMENTAL FATE
Animals Rapidly absorbed from the gastrointestinal tract into the general circulation and rapidly and almost completely excreted, via the faeces. The dominant metabolic pathway is oxidation of the pyrrole ring at the 2-position. A minor pathway is hydroxylation of the phenyl ring. All metabolites are excreted as conjugates, mainly as glucuronides. Plants Metabolism proceeds via the oxidation of the pyrrole ring, opening of the pyrrole ring and pyrrolidine carboxylic acid metabolite. In general, the compound is extensively metabolised to more than 10-15 minor metabolites. Soil/Environment Formation of bound residues is the major route for dissipation in soil; DT50 (lab.) 140-350 d, (field) 10-25 d. In leaching and adsorption/desorption experiments, the compound proved to be immobile in soil. Photolytic DT50 in water 9-10 d (natural sunlight).
Usage: Fludioxonil is a non-systemic fungicide, introduced in 1993 by Ciba-Geigy (now Syngenta). It is used for the treatment crops (particularly cereals, fruits and vegetables, and oramental plants; often in combination with another fungicide such as cyprodinil).
Application: Biochemistry Mode of action is believed to be the same as for fenpiclonil. Inhibits MAP kinase, in osmotic signal transduction. Mode of action Non-systemic product with long residual activity. Uptake into the plant tissues and curative properties are generally limited. Inhibits mainly the germination of conidia and, to a lesser extent, the germ tube and mycelial growth. Uses As a seed treatment, for control of Fusarium spp., Microdochium, Rhizoctonia, Tilletia, Pyrenophora and Septoria in both cereal and non-cereal crops, at 2.5-10 g/100 kg. As a foliar fungicide, for control of Botrytis, Monilinia, Sclerotinia, and Alternaria in grapes, stone fruit, berry crops, vegetables, and ornamentals, at 250-500 g/ha; also on turf, against Fusarium, Helminthosporium, Rhizoctonia, Sclerotinia and Typhula, at 400-800 g/ha. Also as a post-harvest treatment on stonefruit at 30-60 g/hl against Botrytis, Monilinia and Penicillium.