Azamethiphos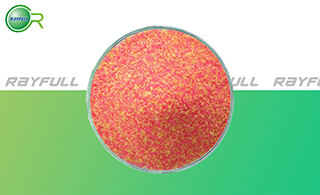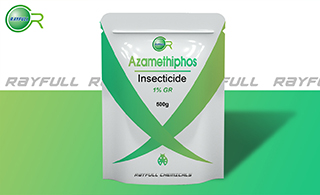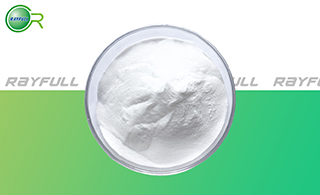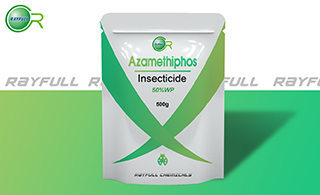 甲基吡啶磷
Introduction: Azamethiphos is an organophosphate used as an insecticide and as an antiparasitic agent for veterinary use. It does not have EU approval for use. It is highly soluble in water, volatile and not expected to leach to groundwater. Not a great deal is known about its environmental persistence. It is modertaley toxic to mammals and not expected to bioaccumulate. It is a mutagen, neurotoxicant and an acetyl cholinesterase inhibitor. Azamethiphos is highly toxic to birds and aquatic invertebrates and moderately toxic to fish.
Common name: Azamethiphos
Another name: Snip; Ciba-Geigy 18809; Azamethiphos [BAN]; CGA 18809; etc.
Chemical name: S-6-chloro-2,3-dihydro-2-oxo-1,3-oxazolo[4,5-b]pyridin-3-ylmethyl O,O-dimethyl phosphorothioate
Empirical formula: C9H10ClN2O5PS
Structural formula: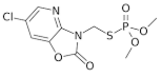 Mol. Weight: 324.68 g/mol
CAS No.: 35575-96-3
Specifications
Leading Azamethiphos supplier
Azamethiphos 98% TC
Azamethiphos 50% WP
Azamethiphos 10% WP
Azamethiphos 1% GR
Packing:
BULK PACKING
Powder: 25kg/Bag, 25kg/Drum, 50kg/Drum etc.
Liquid: 200L/Drum, 20L/Drum, 10L/Drum etc.
SMALL PACKING
Powder: 1kg/Alu bag, 500g/Alu bag, 200g/Alu bag, 100g/Alu bag, 50g/Alu bag, 15g/Alu bag etc.
Liquid: 5L/Drum, 1L/Bottle, 500ml/Bottle, 250ml/Bottle, 100ml/Bottle, 50ml/Bottle etc.
Customerized packing label
Azamethiphos FAO standard
Professional registration
HAZARDS IDENTIFICATION
Hazard statement(s)
H302: Harmful if swallowed.
H317: May cause an allergic skin reaction.
H319: Causes serious eye irritation.
H332: Harmful if inhaled.
H400: Very toxic to aquatic life.
H410: Very toxic to aquatic life with long lasting effects.
Precautionary statement(s)
P264: Wash contaminated skin thoroughly after handling.
P273: Avoid release to the environment.
P280: Wear protective gloves/protective clothing/eye protection/face protection.
P305+P351+P338: IF IN EYES: Rinse cautiously with water for several minutes. Remove contact lenses, if present and easy to do. Continue rinsing.
P337+P313: If eye irritation persists: Get medical advice/attention.
P391: Collect spillage.
P501: Dispose of contents/container in accordance with national regulations.
Supplemental Hazard Statements: none
MAMMALIAN TOXICOLOGY
Acute toxicity: 1) Acute oral LD50 for rats is 1180 mg/kg. 2) Acute dermal LD50 for rats is >2150 mg/kg. 3) Acute inhalation toxicity LC50 (4 h) for rats is >0.56 mg/l. 4) Skin irritation: Non-irritating to skin (rabbits). 5) Eye irritation: Slightly irritating to eyes (rabbits). 6) Skin sensitization for guinea pig: Not a skin sensitiser. Other Not carcinogenic.
ADI (UK ACP 2001) 0.003 mg/kg b.w.
Classification:
WHO Classification: II (Moderately hazardous)
EC Risk Classification: Xn - Harmful: R22; Xi - Irritant: R36.
US EPA Classification (formulation): III (Caution - Slightly toxic)
ECOTOXICOLOGY
Effect on birds: Acute oral LD50 for Bobwhite quail is >30.2 mg/kg. Effect on fish: Acute LC50 (96 h) for Rainbow trout is >0.115 mg/l. Effects on aquatic invertebrates: Acute EC50 (48 h) for Daphnia magna is 0.00067 mg/l. Effects on bees: Contact acute (48 h) LD50 is >0.10 μg/bee.
ENVIRONMENTAL FATE
Azamethiphos is soluble in water (1.1 g/L ) and has a low octanol-water partition coefficient (logKow=1.05). The logKow is the logarithm of the octanol-water partition coefficient. Consequently, azamethiphos is likely to remain in the aqueous phase on entering the environment. It is unlikely to accumulate in tissue or in sediment. Azamethiphos decomposes by hydrolysis in natural water with a half-life of 8.9 days. Dispersion studies indicated that after release of an experimental treatment (200 µg/L), the concentration of azamethiphos was below detection (0.1 µg/L) in a short period of time. It was not detected below 10 m depth and it was suggested that it is unlikely that azamethiphos would accumulate in sediment. The bioaccumulation of azamethiphos is low and depletion of total azamethiphos is rapid and the pre-marketing withdrawal time is 24 h.
Usage: Azamethiphos was developed by Ciba-Geigy. Azamethiphos is a residual organophoshorus insecticide for fly control. Also has some applications in fish farming.
Application: Azamethiphos is a broad-spectrum insecticide. Mode of action Insecticide with contact and stomach action. Gives rapid knockdown, and has good residual activity. Uses It controls cockroaches, various beetles, bugs, spiders and other arthropodes. It is can be used to kill flies in meadow. It has no toxicity against mammals, It is particularly efficacious against nuisance flies.