Brassinolide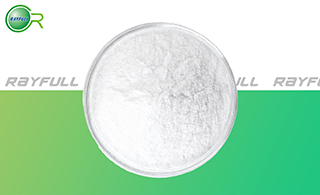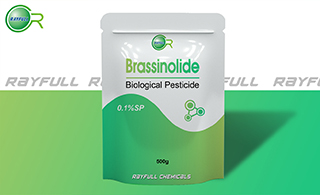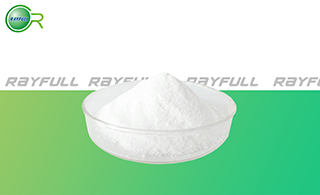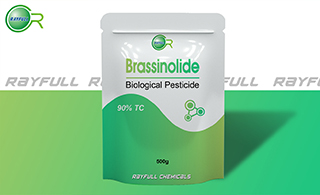 芸苔素内酯
Introduction: Brassinolide is a plant hormone. The first isolated brassinosteroid, it was discovered when it was shown that pollen from rapeseed (Brassica napus) could promote stem elongation and cell division. The biologically active component was isolated and named brassinolide. Brassinolide is a biologically active brassinosteroid that has important roles in regulating plant growth and development.1,2 It activates plasma membrane-bound brassinosteroid insensitive 1 (Bri1), a leucine-rich repeat receptor-like kinase, which interacts with Bri1-associated receptor kinase 1 (BAK1) to initiate signaling.
Common name: Brassinolide
Another name: 24-Epibrassinolide; NSC 325306; 2alpha,3alpha,22alpha,23alpha- Tetrahydroxy-24alpha-methyl-B-homo-7-oxa-5alpha-cholestan-6-one; B-Homo-7- oxaergostan-6-one, 2,3,22,23-tetrahydroxy-, (2alpha,3alpha,5alpha,22R,23R,24S)-; etc.
Chemical name: (3aS,5S,6R,7aR,7bS,9aS,10R,12aS,12bS)-10-[(1S,2R,3R,4S)-2,3-dihydroxy-1,4,5-trimethylhexyl]hexadecahydro-5,6-dihydroxy-7a,9a-dimethyl-3H-benzo[c]indeno[5,4-e]oxepin-3-one
Empirical formula: C28H48O6
Structural formula: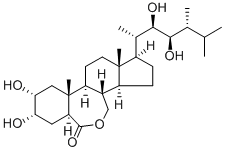 Mol. Weight: 480.68 g/mol
CAS No.: 72962-43-7
Specifications
Leading Brassinolide supplier
Brassinolide 90% TC
Brassinolide 0.1% SP
Packing:
BULK PACKING
Powder: 25kg/Bag, 25kg/Drum, 50kg/Drum etc.
Liquid: 200L/Drum, 20L/Drum, 10L/Drum etc.
SMALL PACKING
Powder: 1kg/Alu bag, 500g/Alu bag, 200g/Alu bag, 100g/Alu bag, 50g/Alu bag, 15g/Alu bag etc.
Liquid: 5L/Drum, 1L/Bottle, 500ml/Bottle, 250ml/Bottle, 100ml/Bottle, 50ml/Bottle etc.
Customerized packing label
Brassinolide FAO standard
Professional registration
HAZARDS IDENTIFICATION
Hazard statement(s)
H315 (100%): Causes skin irritation.
H319 (100%): Causes serious eye irritation.
H335 (100%): May cause respiratory irritation.
Precautionary statement(s)
P261: Avoid breathing dust/fume/gas/mist/vapors/spray.
P271: Use only outdoors or in a well-ventilated area.
P280: Wear protective gloves/protective clothing/eye protection/face protection.
P302+P352: IF ON SKIN: wash with plenty of water.
P304+P340: IF INHALED: Remove person to fresh air and keep comfortable for breathing.
P305+P351+P338: IF IN EYES: Rinse cautiously with water for several minutes. Remove contact lenses if present and easy to do - continue rinsing.
P321: Specific treatment (see ... on this label).
P332+P313: IF SKIN irritation occurs: Get medical advice/attention.
P362: Take off contaminated clothing.
P405: Store locked up.
P501: Dispose of contents/container to ...
Supplemental Hazard Statements: none.
MAMMALIAN TOXICOLOGY
Acute toxicity: 1) Acute oral LD50 for rats is >2000 mg/kg. 2) Acute dermal LD50 for rats is >2000 mg/kg. 3) Eye irritation: Non-irritating to eyes (rabbits).
Classification:
WHO Classification: NL (Not listed)
EC Risk Classification: None allocated at this time
US EPA Classification (formulation): Not available
ECOTOXICOLOGY
Effect on fish: Acute LC50 (96 h) for Carp is >10 mg/l.
ENVIRONMENTAL FATE
Breakdown of Chemical in Soil and Groundwater: Potential for mobility in soil is very low for the formulated product Azatin-EC. Accumulation in the environment is not expected. Breakdown of Chemical in Surface Water: The formulated product Azatin-EC which contains the active ingredient Brassinolide is considered a water pollutant. It breaks down rapidly (in 100 hours) in water or light, and will not cause long-term effects. Breakdown of Chemical in Vegetation: Brassinolide is considered non-phytotoxic when used as directed.
Usage: Brassinolide is a biologically active steroidal lactone first isolated from rape pollen that stimulates growth of green plant tissues.
Application: Brassinolide has some characteristics of auxin, gibberellin and cells kinetin. It can significantly increase the plant vegetative growth and promote the fertilization effect in very low concentrations. Brassinolide is a steroidal plant growth regulator. Brassinolide is used as an oil-emulsion or water-emulsion for a variety of crops, e.g. rice, wheat, corn, cotton, tobacco; and for lots of orchard and fruit products, e.g., orange, bean, cucumber, potato, vegetable. It can improve plants growth and increase output remarkable, and it also improve plants resistant ability against disease, salt, chillness and the harmfulness of herbicides.