Ningnanmycin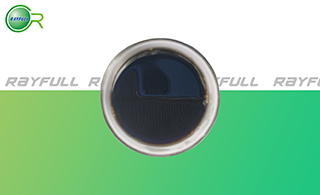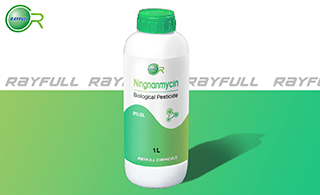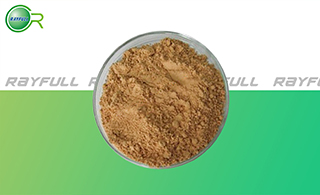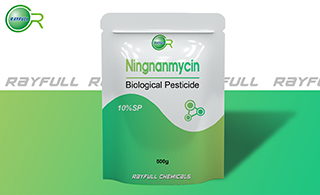 宁南霉素
Introduction: Ningnanmycin is a kind of agricultural antibiotics fungicide (bio-source fungicide), produced in China. It is green and environmental friendly, low toxicity, low residue and no teratogenicity, mutagenicity and carcinogenicity. The Ningnanmycin has high efficacy against powdery mildew on wheat, vegetables and flowers as well as Rice Sclerotium oryzae, Olive leaf spot(Spilocaea oleaginea (Cast. ) Hugh), Gloeosporium olivarum Alm, especially Rice Bacterial Leaf Blight (Xanthomonas oryzae). The efficacy against Rice Bacterial Leaf Blight (Xanthomonas oryzae) could be reached to 90%.
Common name: Ningnanmycin
Another name: Ningnamycin; CHEMBL458302; SCHEMBL17193751; J3.577.820I; etc.
Chemical name: (2S,3S,4S,5R,6R)-6-(4-amino-2-oxopyrimidin-1-yl)-4,5-dihydroxy-3-[[(2S)-3-hydroxy-2-[[2-(methylamino)acetyl]amino]propanoyl]amino]oxane-2-carboxamide
Empirical formula: C16H25O8N7
Structural formula: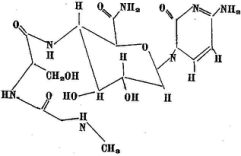 Mol. Weight: 443.42 g/mol
CAS No.: 156410-09-2
Specifications
Leading Ningnanmycin supplier
Ningnanmycin 40% TK
Ningnanmycin 10% SP
Ningnanmycin 8% SL
Ningnanmycin 2% SL
Packing:
BULK PACKING
Powder: 25kg/Bag, 25kg/Drum, 50kg/Drum etc.
Liquid: 200L/Drum, 20L/Drum, 10L/Drum etc.
SMALL PACKING
Powder: 1kg/Alu bag, 500g/Alu bag, 200g/Alu bag, 100g/Alu bag, 50g/Alu bag, 15g/Alu bag etc.
Liquid: 5L/Drum, 1L/Bottle, 500ml/Bottle, 250ml/Bottle, 100ml/Bottle, 50ml/Bottle etc.
Customerized packing label
Ningnanmycin FAO standard
Professional registration
HAZARDS IDENTIFICATION
Hazard statement(s)
Not available.
Precautionary statement(s)
Not available.
Supplemental Hazard Statements: none.
MAMMALIAN TOXICOLOGY
Acute toxicity: 1) Acute oral LD50 for rats is >5000 mg/kg. 2) Acute dermal LD50 for rats is >2000 mg/kg. 3) Skin irritation: Non-irritating to skin (rabbits). 4) Eye irritation: Non-irritating to eyes (rabbits). Other Not carcinogenic. Not teratogenic. Not mutagenic.
ECOTOXICOLOGY
Not available.
ENVIRONMENTAL FATE
Not available.
Usage: Ningnanmycin is a biochemical pesticide with high efficiency, wide-spectrum, low toxicity and little residue and effective against virus diseases on tomato, pepper, melons, tobacco and many other crops. It is also effective in control of fungus and bacterial diseases such as powdery mildew, root-rot, stem-rot, blight mildew, rape sclerotium disease.
Application: Ningnanmycin belongs to cytimidine nucleoside peptide microbial source bactericide. It has preventive and curing function. It is able to promote plants' capacity to resist virus by restraining synthesis of viral protein and lowering the density of virion. This product has prominent function preventing and curing virus, fungal and bacterial diseases such as virus disease of tobacco, tomato and hot pepper, Fusarium oxysporum, rice stripe virus, powdery mildew of wheat, vegetable and flower, Alternaria leaf spot of apple, and Chinese cabbage soft rot etc.