ALUMINUM PHOSPHIDE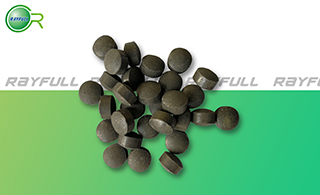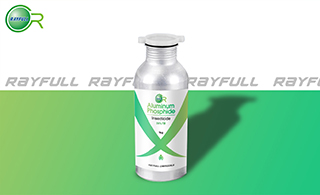 磷化铝
Introduction: Aluminum phosphide is a phosphine generating compound used against vertebrates and grain store pests, such as burrowing and other rodents such as moles, rats, mice; weevils; beetles.
Common name: Aluminum phosphide
Another name: Phostoxin, Celphide, Celphos, Fumitoxin, Delicia gastoxin, Celphine, Delicia, Gastion, Quickphos, Detia, etc.
Chemical name: aluminium phosphide
Empirical formula: AlP
Structural formula:

Mol. Weight: 57.96 g/mol
CAS No.: 20859-73-8
Specifications
Leading Aluminum phosphide supplier
Aluminum phosphide 56% TB
Aluminum phosphide 85% TC
Packing:
BULK PACKING
Powder: 25kg/Bag, 25kg/Drum, 50kg/Drum etc.
Liquid: 200L/Drum, 20L/Drum, 10L/Drum ect.
SMALL PACKING
Powder: 1kg/Alu bag, 500g/Alu bag, 200g/Alu bag, 100g/Alu bag, 50g/Alu bag, 15g/Alu bag etc.
Liquid: 5L/Drum, 1L/Bottle, 500ml/Bottle, 250ml/Bottle, 100ml/Bottle, 50ml/Bottle etc.
Customerized Packing label
Aluminum phosphide FAO standard
Professional registration
HAZARDS IDENTIFICATION
Hazard statement(s)
H260 (100%): In contact with water releases flammable gases which may ignite spontaneously.
H300 (100%): Fatal if swallowed.
H400 (100%): Very toxic to aquatic life.
Precautionary statement(s)
P223: Do not allow contact with water.
P231+P232: Handle under inert gas/... Protect from moisture.
P264: Wash ... thoroughly after handling.
P270: Do not eat, drink or smoke when using this product.
P273: Avoid release to the environment.
P280: Wear protective gloves/protective clothing/eye protection/face protection.
P301+P310: IF SWALLOWED: Immediately call a POISON CENTER/doctor/...
P321: Specific treatment (see ... on this label).
P330: Rinse mouth.
P335+P334: Brush off loose particles from skin. Immerse in cool water/wrap in wet bandages.
P370+P378: In case of fire: Use ... to extinguish.
P391: Collect spillage.
P402+P404: Store in a dry place. Store in a closed container.
P405: Store locked up.
P501: Dispose of contents/container to ...
Supplemental Hazard Statements: none
MAMMALIAN TOXICOLOGY
Acute toxicity: 1) Acute oral LD50 for rats: 8.7 a.i.mg/kg. 2) Acuet dermal LD50 for rats: >460 a.i.mg/kg. 3) Inhalation LC50 for rats: 11.0 a.i.mg/L. 4) Skin irritation: Not absorbed by dermal (rabbit). 5) Eye irritation: Not applicable (rabbit). 6) Skin Sensitization: Non-sensitive (Guinea Pig).
ADI: 0.019 mg/kg b.w./day [Rat, SF=100]
Classification:
Toxicity class WHO (a.i.): FM (Fumigant, not classified)
EC Risk Classification: T+ - Very toxic: R28; H - Handling risks: R15, R29, R32; N - Dangerous for the environment: R50
ECOTOXICOLOGY
Effect on Bird: Acute LD50 for Coturnix japonica: 49 a.i.mg/kg. Effects on fish: Acute LC50 for Oncorhynchus mykiss (96h): 0.0097 a.i.mg/L. Acute LC50 for rainbow trout: is 4.1 a.i.μg/L. Effects on fish food species: Acute EC50 for Daphnia magna (48h): 0.37 a.i.mg/L. Effects on honey bees: LD50 (oral, 48 h): 0.24 a.i.μg/bee. Effects on Earthworm: The Acute 14 day LC50 for earthworm is 663.5 a.i.mg/kg.
ENVIRONMENTAL FATE
Animals: In mammals, phosphine is probably metabolised to non-toxic phosphates. Plants In stored products, phosphine undergoes oxidation to phosphoric acid.
Usage: Introduced as a source of fumigant insecticide by Dr. Werner Freyberg Chemische Fabrik (now Detia Freyberg). Patents GB 461997; US 2117158.
Application: Fumigation control of insect and rodent pests in stored grains (wheat, rye, barley, rice, sorghum, maize, etc.), seed grains, grain products (flour, noodles, semolina, etc.), pulses (peas, beans, lentils, etc.), tobacco, tapioca (roots and flour), oil seeds, expeller cake, nuts, nut kernels, dried fruit, coffee beans, cocoa beans, tea, etc.; and in empty warehouses, silos, packing materials, transport containers, etc. Phytotoxicity Living plants, fresh vegetables and fruits, with few exceptions, should not be fumigated.