FENITROTHION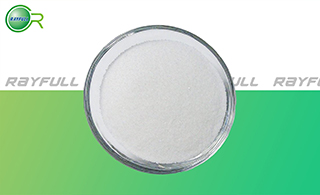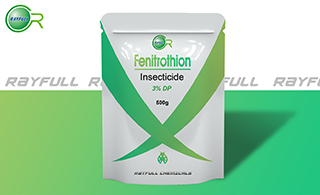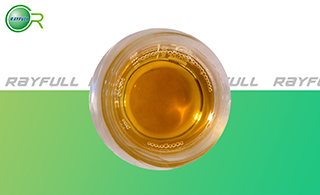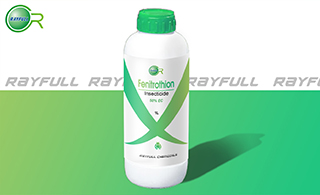 杀螟硫磷, 杀螟松
Introduction: Fenitrothion is a contact insecticide and selective acaricide of low ovicidal properties. It belongs to the organophosphate family of insecticides. It is considered a cholinesterase inhibitor. Fenitrothion is effective against a wide range of pests, i.e. penetrating, chewing and sucking insect pests (coffee leafminers, locusts, rice stem borers, wheat bugs, flour beetles, grain beetles, grain weevils) on cereals, cotton, orchard fruits, rice, vegetables, and forests. It may also be used as a fly, mosquito, and cockroach residual contact spray for farms and public health programs. Fenitrothion is also effective against household insects and all of the nuisance insects listed by the World Health Organization. Its effectiveness as a vector control agent for malaria is confirmed by the World Health Organization. Fenitrothion is non- systemic, and non-persistent.
Common name: Fenitrothion
Another name: Accothion, Agrothion, Bay 41831, Cyfen, Cytel, Dicofen, Fenstan, Folithion, Kaleit, Mep, Metathion, Micromite, Novathion, Nuvanol, Pestroy, Sumanone, Sumithion, and Verthion.
Chemical name: O,O-dimethyl O-4-nitro-m-tolyl phosphorothioate
Empirical formula: C9H12NO5PS
Structural formula: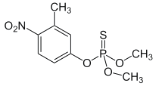 Mol. Weight: 277.23 g/mol
CAS No.: 122-14-5
Specifications
Leading Fenitrothion supplier
Fenitrothion 500 g/L EC
Fenitrothion 3% GR
Fenitrothion 3% DP
Fenitrothion 95% TC
Packing:
BULK PACKING
Powder: 25kg/Bag, 25kg/Drum, 50kg/Drum etc.
Liquid: 200L/Drum, 20L/Drum, 10L/Drum ect.
SMALL PACKING
Powder: 1kg/Alu bag, 500g/Alu bag, 200g/Alu bag, 100g/Alu bag, 50g/Alu bag, 15g/Alu bag etc.
Liquid: 5L/Drum, 1L/Bottle, 500ml/Bottle, 250ml/Bottle, 100ml/Bottle, 50ml/Bottle etc.
Customerized packing label
Fenitrothion FAO standard
Professional registration
HAZARDS IDENTIFICATION
Hazard statement(s)
H302: Harmful if swallowed.
H400: Very toxic to aquatic life.
H410: Very toxic to aquatic life with long lasting effects.
Precautionary statement(s)
P264: Wash ... thoroughly after handling.
P270: Do not eat, drink or smoke when using this product.
P273: Avoid release to the environment.
P301+P312: IF SWALLOWED: call a POISON CENTER/doctor/... IF you feel unwell.
P330: Rinse mouth.
P391: Collect spillage.
P501: Dispose of contents/container to ...
Supplemental Hazard Statements: none
MAMMALIAN TOXICOLOGY
Acute toxicity: 1) Acute oral LD50 for rat: 330 a.i.mg/kg. 2) Acute dermal LD50 for rat: 890 a.i.mg/kg. 3) Inhalation LC50 (4 h) for rat: 2.2 a.i. mg/L. 4) Non-irritating to skin (rabbits). 5) Mildly-irritating to eyes (rabbits). 6) Not a skin sensitiser (guinea pigs). Continued exposure may have a cumulative poisoning affect. No component of this product present at levels greater than or equal to 0.1% is identified as probable, possible or confirmed human carcinogen by IARC.
ADI: 0.005 mg/kg b.w. [2000]
Classification:
Toxicity class WHO (a.i.): II (Moderately hazardous)
US EPA Classification (formulation): II (Warning - Moderately toxic)
EC Risk Classification: Xn - Harmful: R22; N - Dangerous for the environment: R50, R53
ECOTOXICOLOGY
Effect on birds: high toxicity to birds, acute LD50 for Phasianidae is 2.3 a.i.mg/kg. Effect on fish: moderate toxicity to fish, acute 96 hour LC50 for Rainbow trout is 1.3 a.i.mg/L. Effect on aquatic invertebrates: high toxicity to aquatic invertebrates, acute 48 hour EC50 for Daphnia magna is 0.0086 a.i.mg/L. Effect on algae: moderate toxicity to algae, acute 72 hour EC50 for Raphidocelis subcapitata is 1.3 a.i.mg/L. Effect on honeybees: high toxicity to honeybees, contact acute 48 hour LD50 is 0.16 a.i.μg/bee; Oral acute 48 hour LD50 is 0.20 a.i.μg/bee. Effect on earthworms: moderate toxicity to earthworms, acute 14 day LC50 for Eisenia foetida is 231 a.i.mg/kg.
ENVIRONMENTAL FATE
Fenitrothion's production may result in its release to the environment through various waste streams; its use as an indoor/outdoor ant and roach insecticide will result in minimal release to the environment. If released to air, a vapor pressure of 5.40×10 -5 mm Hg at 20 deg C indicates fenitrothion will exist in both the vapor and particulate phases in the atmosphere. Vapor-phase fenitrothion will be degraded in the atmosphere by reaction with photochemically-produced hydroxyl radicals; the half-life for this reaction in air is estimated to be 6.4 hours. Particulate-phase fenitrothion will be removed from the atmosphere by wet and dry deposition. Fenitrothion contains chromophores that absorb at wavelengths >290 nm and, therefore, may be susceptible to direct photolysis by sunlight. The reported photolysis half-life of fenitrothion is 61 minutes. If released to soil, fenitrothion is expected to have moderate to low mobility based upon Koc values ranging from 254 to 1,531. Volatilization from moist soil surfaces is expected to be an important fate process based upon a Henry's Law constant of 9.30×10-7 atm-cu m/mole. Fenitrothion is not expected to volatilize from dry soil surfaces based upon its vapor pressure. Fenitrothion has aerobic degradation half-lives ranging from 4.4 to 153.7 days in soils under various conditions, indicating that biodegradation is an important fate process under certain conditions in soils. If released into water, fenitrothion may adsorb to suspended solids and sediment based upon the Koc range. Fenitrothion exhibited 82% degradation after 4-7 days in pond water indicating that biodegradation is an important fate process in water. Volatilization from water surfaces is not expected to be an important fate process based upon this compound's Henry's Law constant. BCF values of 1.5 to 650 suggest bioconcentration in aquatic organisms is low to high. Hydrolysis is expected to be a variable environmental fate process based upon hydrolysis half-lives ranging between 247.5 to 4.3 days in buffered solutions at 20-23 deg C and pH 5-9. Photolysis in sea and river water occurred in 0.9 and 1.1 days, respectively, compared to a dark half-life of 32 days. Occupational exposure to fenitrothion may occur through inhalation and dermal contact with this compound at workplaces where fenitrothion is produced or used.
Usage: Fenitrothion is a phosphorothioate (organophosphate) insecticide. Fenitrothion was introduced in 1959 by both Sumitomo Chemical Company and Bayer Leverkusen and later by American Cyanamid Company. Fenitrothion is far less toxic than parathion with a range of insecticidal activity that is very similar and is similar enough in structure to be produced in the same factories.
Application: Control of chewing, sucking, and boring insects in cereals, soft fruit, tropical fruit, vines, rice, sugar cane, vegetables, turf, and forestry. Also used as a public health insecticide for control of household insects (flies, cockroaches, and other insects) by application to breeding sites; for control of flies in animal houses; for control of stored product insect pests; for control of mosquito larvae (as a vector control agent for malaria); and for control of locusts. Thorough coverage in essential. Don't spray areas where bees are foraging. Safer to handle than parathion. Compatible with most other pesticides. Apply immediately if used with alkaline solutions such as Bordeaux mixture or lime sprays. Use on golf courses and pastures may cause death of foraging birds. Applied by boom sprays, high volume sprayers, air assisted misters, aircraft and directly to grain a grain protectant. Buffer zones for sensitive areas including aquatic areas, dwellings and neighbours range from 300 m upwind for aerial spraying to 50 m for low rate boom spraying. Pasture minimum re-application intervals are 7 days or 14 days if stock are being oversprayed. Crop minimum re-application intervals are usually 14 days.